6 Hidden Costs of Being in a Wedding Party
Bridesmaids spend an average of $1,324 on wedding-related expenses. Yikes! Paying for attire, gifts, and more can add up, but you can still find ways to save.
When you hit a certain age, summer seems to turn into wedding season. And when you go to a lot of nuptials, and you'll probably end up participating in at least a couple — which is good news, really! Being part of a wedding party allows you to attend events regular wedding guests don't, and enjoy bonding time with your closest friends and family.
Unfortunately, being a part of someone else's wedding is also expensive.
A survey by Weddington Way found that bridesmaids spend an average of $1,324 on wedding-related costs. And that number can be much higher, depending on where the wedding is and what's involved. And it isn't much cheaper to stand on the groom's side. BuzzFeed ran its own survey and found that groomsmen paid anywhere from $160 to $2,960.
But what exactly are you paying for? We break down the six biggest costs of being in a wedding, and offer tips on how you can save on each — without making anyone mad.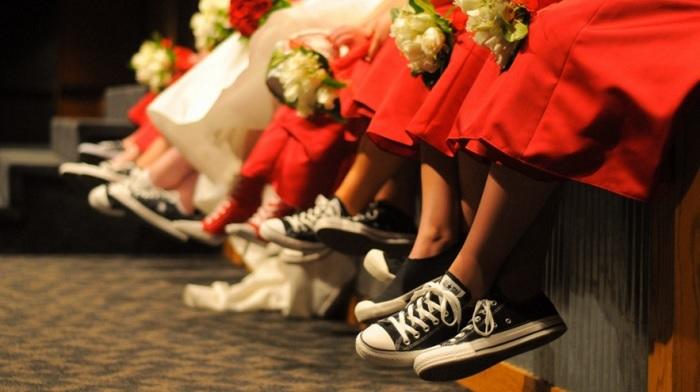 Attire
Groomsmen are the luckier ones when it comes to wedding day attire. Many can rent a tuxedo (which is cheaper than buying), but you should still expect to shell out some bucks. The average tuxedo rental costs $196, according to WeddingStats.org.
Bridesmaids can expect to drop even more. According to Weddington Way, the average cost of a dress comes in at $165, while shoes add another $71 and accessories tack on $56. If you need your dress altered (and you probably will if it's full-length or chiffon), expect to pay another $50 to $100.
The average cost of a bridesmaid dress comes in at $165, while shoes add another $71 and accessories tack on $56.
On the big day, bridesmaids often opt for a professional hair and makeup job, which adds another $89 on average, according to Weddington Way. That brings the total up to $431 or higher.
Where to Save: For groomsmen, if the groom didn't preselect a tuxedo shop, you can lower your costs by shopping around for a cheaper rental. For bridesmaids, most dresses are hand-selected by the bride, but you can still get a bit of a discount on the shoes. Skip the shoes offered in the pricey wedding boutique and hit discount spots like DSW.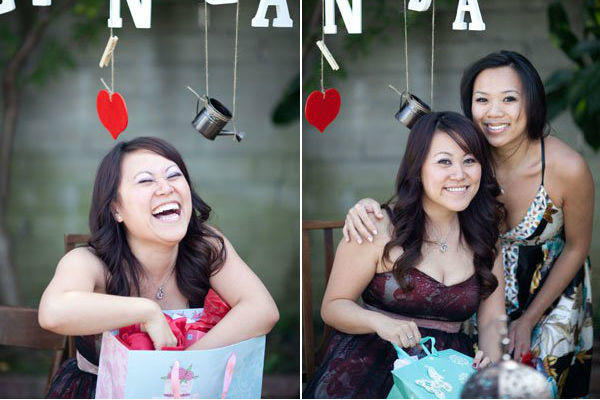 The Bridal Shower
For the bridal party, the events leading up to the big day take the biggest bite out of your wallet, starting with the bridal shower. The bridesmaids typically pay for this party. On average, you can expect to pay $193, but your costs could be higher or lower depending on the event.
SEE ALSO: 5 Ideas for Bridesmaid Gifts That Don't Suck
At a basic level, expect to foot the bill for decorations, finger food, drinks, party favors, and a gift for the bride. If you host the event at a restaurant or venue, lunch and drinks run $15 to $40 per person, or up to $1,000 for 25 guests, according to CostHelper.
Where to Save: To really slash costs, skip the venue and host a backyard brunch or luncheon. A pop-up tent, some tulle, and a few Italian sopranos over the speakers are really all you need to turn a backyard shower into a glamorous event. Enlist all of the bridesmaids to help with food, and buy drinks in bulk at a warehouse club like Sam's Club or Costco.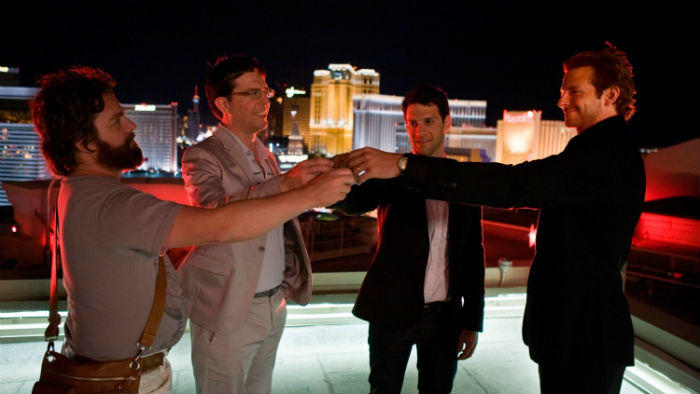 The Bachelor Party
The bachelor party is the priciest event for groomsmen. Countless movies have detailed the cost — and the experience — of a bachelor party, and when you look at the real numbers, Hollywood isn't that far off.
Nearly one-third of bachelor- or bachelorette-party goers spent more than $850 on the event, according to a Priceline survey. Typically, food and drink make up the biggest part of the cost at 28%, but airfare, hotel stays, and entertainment aren't far behind.
Where to Save: If you're traveling for a bachelor party, book your tickets as early as possible through sites like Priceline and Kayak. Most travel sites offer better deals for advance booking. If you can, arrange to share a room with another groomsman to cut down on the cost of hotel stays. And really, get the cheap stuff at the bar. A bachelor party is a marathon, not a sprint.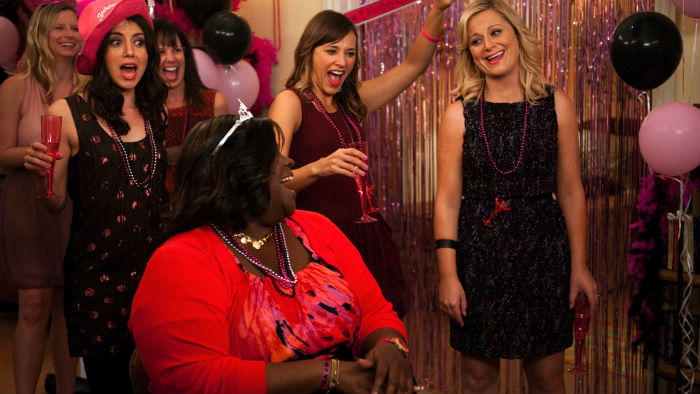 The Bachelorette Party
Bridesmaids may do a little better on this rite of passage than groomsmen. On average, a bridesmaid spends $308 for the bachelorette party, according to Weddington Way.
Plan the bachelorette party in advance, and ask around for group discounts.
Don't forget, though, that most bridesmaids have already forked over the cash for a bridal shower. That brings their total pre-wedding event costs up to $501, before gifts.
Where to Save: If you're planning the bachelorette party, you don't have to go low-key and boring to save a few bucks. Instead, plan in advance and ask around for group discounts. Venues like spas, wineries, and concert halls may offer group rates.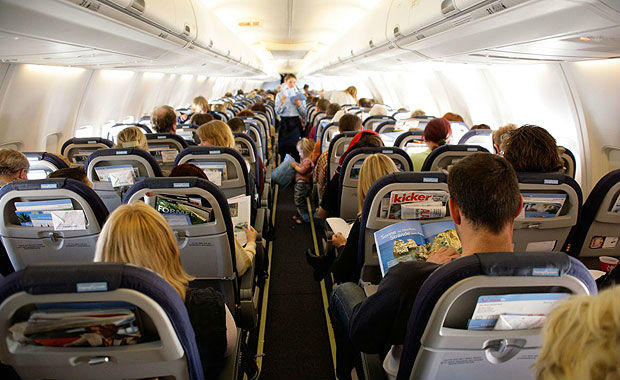 Travel
If you're traveling for the big day, don't forget to add the cost of transportation and lodging to your total. On average, people pay $317 in travel costs alone, according to Weddington Way.
SEE ALSO: 3 Ways to Make Your Time at the Airport Less Terrible
Where to Save: During the bachelor or bachelorette party, you may have felt pressured to stay in that five-star hotel with the bride, but the newly married couple doesn't expect (or even want) you sleeping next door during the wedding. Look for cheaper hotels in advance.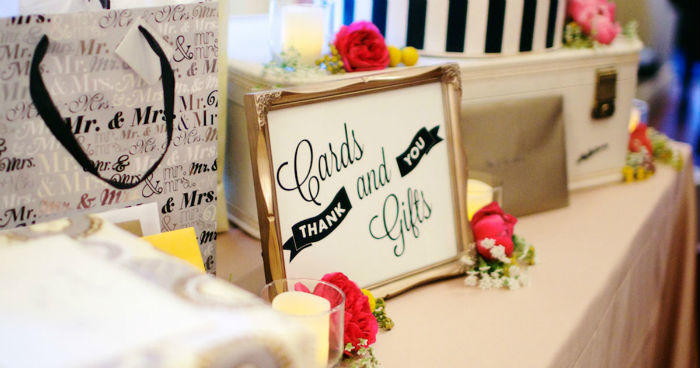 Gifts
Wedding gifts are a tradition, and if you're a bridesmaid, expect to buy at least two over the course of a couple's engagement. On average, bridesmaids paid $125 for the wedding gift, according to Weddington Way. But your costs will depend on a couple of things: where the couple registered, and how many other guests you beat to the registry list. If you're a last-minute shopper, you may be left with a very expensive gift, a very cheap gift, or scrambling to find something on your own.
SEE ALSO: A Complete Guide to Wedding Registries: The Best Perks, Stores, and More
Where to Save: Find out where the couple is registered as soon as possible, but don't buy right away. Keep an eye on the store's weekly ad. Unlike other aspects of a wedding, you can usually find a registered gift on sale.
Readers, how much money have you spent as a bridesmaid or groomsman? Have you ever turned down a wedding party offer because the expenses would be too high? Let us know in the comments below!
---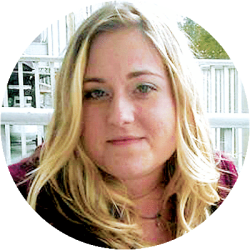 Contributing Writer
Angela Colley has covered everything from money saving technology to how the Mayans might affect your savings. She's appeared on publications like MainStreet and MSN Money. You can follow her on Twitter
@angelancolley
.
DealNews may be compensated by companies mentioned in this article. Please note that, although prices sometimes fluctuate or expire unexpectedly, all products and deals mentioned in this feature were available at the lowest total price we could find at the time of publication (unless otherwise specified).