Here's When the New iPhones Will Go on Sale
Sprint has the best trade-in prices right now. But if you can wait until Black Friday or later, you'll likely be rewarded with better discounts.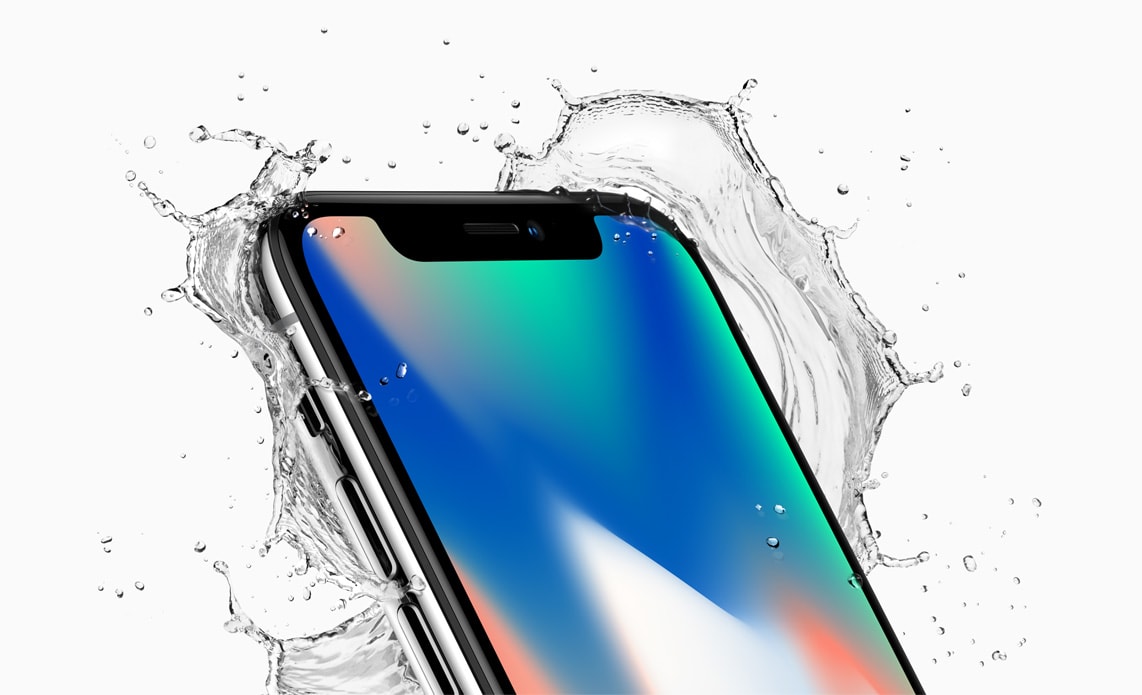 If you're willing to be locked into a contract, major carriers are offering great deals on the new Apple iPhone 8, 8 Plus, and X. Unfortunately, this crop of handsets is Apple's most expensive yet.
All the big U.S. carriers — Verizon, AT&T, T-Mobile, and Sprint — will have these new iPhones. However, each carrier is offering slightly different deals. Read on for everything we know so far, plus the scoop on discounts we could see for Black Friday and beyond.
Features, Prices, and Release Dates
The star of the show at Apple's big media event on Tuesday was the iPhone X (pronounced "iPhone 10"). The 5.8" handset features an all-glass front with no home button, unlocking with Face ID technology, Qi wireless charging, a redesigned 12-megapixel camera, and even animated emojis. These fancy features don't come cheap; the iPhone X starts at $999. That's quite a hike from previous models, which were priced from $649.
The iPhone X starts at $999. That's quite a hike from previous models, which were priced from $649.
Then there's the new 4.7" iPhone 8 and 5.5" iPhone 8 Plus. They look a lot like last year's flagship iPhones but sport shiny, all-glass backs that also enable wireless charging. Better yet, they sport the same new camera as the iPhone X and are powered by the same A11 Bionic chip. Unfortunately, the iPhone 8 line is also more expensive than usual; the 8 starts at $699, and the 8 Plus is $100 more.
Pre-orders for the iPhone 8 and 8 Plus kick off on September 15. The handsets are slated to arrive a week later on Friday, September 22. They come in space gray, silver, and an all-new gold color, with either 64GB or 256GB of storage.
The iPhone X, meanwhile, won't be available for pre-order until October 27, which pushes its launch date to November 3 — almost two months away. When it does arrive, it'll come in silver or space gray, with either 64GB or 256GB of storage.
What You'll Pay at the Major Carriers
Verizon
The nation's top wireless carrier will offer the iPhone 8 on 24-month payment plans, starting at $29.17 for the iPhone 8 and $33.33 for the 8 Plus. Alternatively, you can buy it outright for the full retail price. Verizon is also offering up to $300 off the iPhone 8 when you trade in an eligible handset and sign up for the company's unlimited data plan. You won't get that $300 all at once, though; Verizon will break up the discount into 24 monthly payments, which works out to $12.50 a month for two years.
There's still no word from Verizon about deals for the iPhone X, so stay tuned.
SEE ALSO: 7 Questions to Ask Before Buying a Used Phone
AT&T
AT&T is offering the iPhone 8 starting at $23.34 per month for 30 months on its Next payment plan, which lets you upgrade to a new smartphone every two years. Alternatively, you can pay $29.17 a month for 24 months with AT&T Every Year, which lets you upgrade every year. The 8 Plus, meanwhile, starts at $26.67 a month on Next and $33.34 on Every Year. The iPhone X will start at $33.34 a month on Next and $41.67 a month on Every Year. If you're not into contracts, you can also purchase the phones outright from AT&T for their full retail price.
As an added perk, AT&T is offering a 32GB iPad for $99.99 when you buy an iPhone on its Next plan — the catch is that you'll need a service plan for both devices.
T-Mobile
Like Verizon, the self-proclaimed "un-carrier" will knock $300 off the price of any new iPhone (split up over 24 monthly payments) when you trade in an iPhone 6 or newer. This is apparently a limited-time offer, so you may want to take advantage while it lasts.
T-Mobile customers can pay for the iPhone 8, 8 Plus, or X in full upfront, or over the course of 24 months on the company's Equipment Installment Plan. If you opt for the EIP, you can get the base iPhone 8 for $0 down (for a limited time), plus monthly payments of $29.17. The base 8 Plus will set you back $79.99 upfront, plus $30 monthly; the X starts at $279.99 down, with monthly payments of $30.
SEE ALSO: T-Mobile Will Pay for Your Netflix
Sprint
Bargain hunters might just find the best iPhone 8 deals at Sprint.
The carrier is offering 50% off the iPhone 8 when you trade in an eligible handset and opt for the company's Flex leasing plan. That will bring your monthly lease payments down to just $14.58 for the base iPhone 8 and $18.75 for the 8 Plus (both are $0 down). If you don't have an eligible device to trade in, you'll pay $29.17 a month for the iPhone 8 or $33.34 for the 8 Plus (with $0 down).
Sprint is also guaranteeing it will have the best monthly price on the base iPhone 8 and 8 Plus for customers who switch from a different carrier. If you see a better offer from another national carrier within 14 days of your purchase, Sprint will give you the difference on a Visa card or a one-time credit.
Black Friday Is Your Best Friend
As bargain hunters are well aware, Black Friday 2017 is quickly approaching. If you can hold off purchasing an iPhone 8 until November 24, you will probably be rewarded with big discounts. This year, we're predicting that retailers will offer the iPhone 8 with up to $250 in gift cards on Black Friday.
If history repeats itself, we could also see some fantastic trade-in deals from carriers like T-Mobile and Verizon. They both offered the iPhone 7 for free — yes, completely free — on Black Friday last year for those who traded in select, paid-off smartphones and committed to a two-year contract.
SEE ALSO: Apple Black Friday Predictions 2017: Will We See Deals on the iPhone 8?
Just don't expect any great iPhone X deals on Black Friday. Given the phone's November 3 release date and premium pricing, it's unlikely we'll see any significant price drops until next year.
It Always Pays to Wait
If you don't particularly care about having a new iPhone the day it launches, you might want to delay your purchase until next year.
DealNews has kept detailed iPhone price records since 2011. If you're looking for the best deals, our data indicates you should wait until February to buy a new iPhone. While that's a long time to hold off, you'll likely find steep iPhone discounts at regional carriers like Virgin Mobile and Boost Mobile, along with eBay, Sears, Walmart, and Target. If you're in the market for an unlocked model, you'll likely be able to find deals on eBay by the beginning of 2018.
Readers, are you planning to get the iPhone 8, 8 Plus, or X? If so, when are you planning to buy it? Let us know in the comments below!
---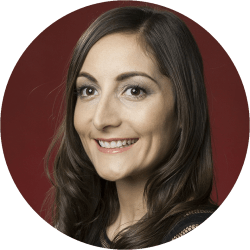 DealNews Contributing Writer
Angela is a DealNews contributor focused on consumer technology. You can also find her byline at PCMag.com. Follow her on Twitter at
@amoscaritolo
.
DealNews may be compensated by companies mentioned in this article. Please note that, although prices sometimes fluctuate or expire unexpectedly, all products and deals mentioned in this feature were available at the lowest total price we could find at the time of publication (unless otherwise specified).