Hack a Cheap Easter Basket Using CVS ExtraBucks
This pharmacy chain's coupons and rewards can help your household's Easter Bunny save a bundle. Some items are basically free!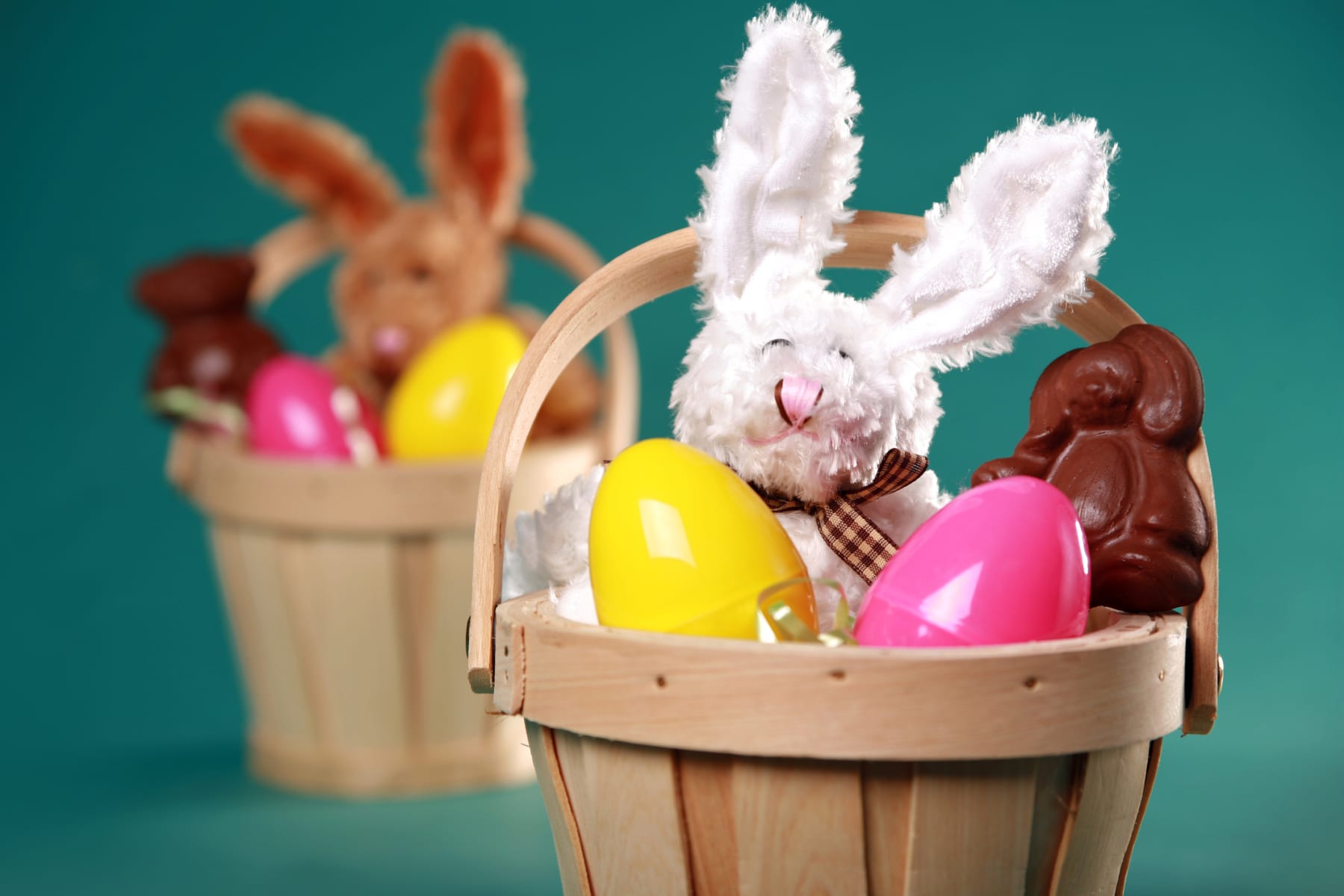 Easter's coming up, and you want to give your family some egg-cellent Easter treats — but like any good DealNews reader, you'd prefer to pay as little as possible. Luckily, you can use CVS ExtraCare ExtraBucks to save a bundle on your baskets.
We'll walk you through the basics of ExtraCare Bucks, then offer suggestions on putting together some great baskets from stuff you can find at your local CVS.
Get Discounts and Credit With an ExtraCare Card
The first thing you need to do? Sign up for an ExtraCare Card. You can ask a cashier for a card application or sign up online.
You might as well sign up for the ExtraCare Beauty Club, too — you'll get a shopping pass that cuts 10% off beauty items when you enroll, $3 ExtraBucks on your birthday, and another $5 ExtraBucks for every $50 you spend on qualifying beauty purchases. If you haven't done so yet, you can also earn a $5 ExtraBucks Rewards credit when you download the CVS app and link it your ExtraCare account for the first time.
CVS offers some items that are effectively 'free' if you earn and spend the ExtraBucks attached to them.
Next, you'll need to scan your card when you shop. You'll get 2% back on most purchases, but that's not where the real savings are at — for that, you'll want to check out the weekly ad. Each week, bonus ExtraBucks will be offered on select items or groups of items. Some will be good savings (like $10 ExtraBucks if you spend $30 on an item), but some will be exceptional! CVS offers some items that are effectively "free" if you earn and spend the ExtraBucks attached to them. For example, in early March CVS offered Reese's Peanut Butter Eggs for 99 cents, with 99 cents ExtraBucks when you bought one.
The savings can get even better for ExtraBucks pros, though. CVS uses the pre-coupon price to determine if you're eligible for ExtraBucks, and you can apply one manufacturer's coupon and one CVS coupon to any item. So if you found an extra discount to apply to the Reese's deal mentioned above, you could actually be earning money with every item purchased.
For example, if you had a 50-cents-off manufacturer's coupon, you could spend 49 cents on the candy and get 99 cents ExtraBucks back! Getting the most out of your ExtraBucks can take some careful planning, but the rewards are excellent.
Find Those Stacking Coupons
The store often has a couple "free-after-ExtraBucks" deals available, frequently for toiletries and personal care items. While those typically aren't going to make for exciting Easter basket fare, if you can cut any item's cost under the ExtraBucks it rewards, you can use your profit to fund purchases of more desirable items. (Don't need the item in question? You can always donate it to a local charity.)
SEE ALSO: Tax Day Freebies for 2017 Are Coming! Here's What Deals to Expect
But how to cut those costs? CVS offers its own coupons, and if you sign up for the ExtraCare email list you'll receive exclusive offers that can sometimes stack with other deals. For example, in early March CVS offered a lot of Easter candy as part of buy-one-get-one-half-off deals that were also eligible for $10 ExtraBucks when you spent $30 on groceries.
CVS also offers an in-store Coupon Center kiosk. You can scan your card at the kiosk to print off in-store coupons, view ExtraBucks rewards, and print any coupons you've loaded onto your ExtraCare card online.
Need more ways to save? Some CVS locations also accept competitor coupons — if yours does, that's a great way to cut down your costs further. The best way to find out which, if any, your location accepts is to call the store.
Don't know where to go for manufacturer's coupons? Plenty of sites exist: Coupons.com, RedPlum, SmartSource, Hopster, and many more. IHeartCVS.com suggests coupons you can use to snag freebies each week after the ads are posted.
Your Basket Doesn't Have to Be a Basket
If you already have wicker baskets (from a previous year or as home decor), use 'em! But if you're among the basketless, consider alternatives. For example, a sandbox pail is festively colored and might see a lot of use in the summer months! Other ideas include novelty cereal bowls, hats, flower pots, tote bags, and lunch boxes. Just remember: The bigger the basket, the harder you'll have to work to fill it!
Remember: The bigger the basket, the harder you'll have to work to fill it!
Skip the Easter Grass
Most people like to put something in the bottom of the basket. And we recommend it! It looks nice, cushions any eggs, and helps fill the empty spaces. Plastic or paper "Easter grass" is usually very cheap, but pause for a second before you purchase. Do you have any brightly colored hand towels at home? Silk scarves? Tissue paper? Using something you already have can save you a couple bucks, and you won't have to worry about small children or pets eating any stray "grass."
What to Fill It With
You probably don't need an article suggesting you put some candy in your Easter baskets. But what else should you consider?
SEE ALSO: 15 Things You Can Always Get for Free
When deciding what to fill your basket with, you need to think about space. It's much harder to fill a 1-foot basket than a tiny 6" one, but likewise, that jumbo chocolate bunny won't fit well in a bitty basket.
Some items to consider:
Stuffed animals
Fun socks
Bath toys
Art supplies, especially sidewalk chalk
Car toys (especially if you traveled for Easter... and will soon need to drive back!)
Bubbles
A Slinky
Small toys like Hot Wheels or action figures
Silly straws
Kid-friendly makeup
Keep an open mind! My local CVS had many of the above suggestions available on clearance when I visited.
Readers, if you see a great deal at CVS on an Easter item, share it with us in the comments below!
---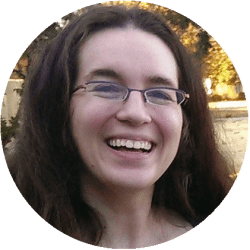 DealNews Contributing Writer
Formerly a content writer for DealNews, Erin Coduti now brings that experience to the blog team as a freelancer. Previously, she wrote for a television news station and a literary fan magazine.
DealNews may be compensated by companies mentioned in this article. Please note that, although prices sometimes fluctuate or expire unexpectedly, all products and deals mentioned in this feature were available at the lowest total price we could find at the time of publication (unless otherwise specified).