Guess Which Popular Laptop Brand Actually Offers Amazing TV Deals
Our archives show that Dell is beating big names like Walmart and Best Buy with a barrage of Editors' Choice TV deals — but there's a catch.
Dell's name is synonymous with budget computers, so it's no surprise that the home of the Inspiron is the last place you'd turn to for TV deals. Times have changed, however, and today Dell sells everything from tablets to brand-name HDTVs.
And while it lacks the physical brick-and-mortar presence of competing chains like Best Buy and Walmart, when it comes to TV deals, we've noticed that Dell appears to be a bigger player than you'd expect. Here's why you might want to start thinking about Dell as more than just the company that had those annoying commercials in the early 2000s.
A High Portion of Dell's TV Deals Are for Name-Brand, Editors' Choice Sets
Since the start of the year, Dell has beaten both Walmart and Best Buy in the number and quality of TV deals it has offered. For instance, only 15% of Best Buy's TV deals this year have reached Editors' Choice status. (Deals we mark as Editors' Choice are the best prices/deals we've seen in the history of that product.) Walmart comes in at a slightly lower 12%. By comparison, 22% of Dell's TV deals have received our Editors' Choice badge this year.
Dell is also leading the charge in the number of TV deals it's offering. Since January, it has offered 18% more TV deals than Best Buy and 25% more TV deals than Walmart. And whereas Best Buy and Walmart sell brands from third-tier manufacturers like Sceptre, Insignia, and TLC, the overwhelming majority of TV deals sold through Dell are for brand-name sets like Samsung, LG, Sony, and Vizio.
The Catch: Bundled Gift Cards Make the Price Better
There's an added bonus to Dell's TV deals that helps set them apart; many of them come with bundled electronic gift cards, thereby lowering the total cost of the TV if redeemed. So far this year, 42% of Dell's TV deals have included an electronic gift card. The cards are typically emailed to customers within 20 days of purchase and can range from as low as $50 to as high as $400. In some instances, we've seen the gift cards cover 50% or more of the total cost of the TV.
For some shoppers, this bundled gift card is an awesome perk, while others feel like it lessens the awesome-ness of the deal. That's likely because the gift cards are only redeemable at Dell Home. Naturally, Dell wants you to continue spending at its store where you can compliment your new TV with a soundbar, home theater speakers, or new computer. Should you try to sell your Dell card on gift card exchange sites like CardCash and Cardpool, you'll find that many sites will not purchase your Dell gift card. Instead, you'll have to turn to sites like Raise or eBay, which let you auction your cards to other members online.
Don't Just Buy Blindly From Dell
Despite the numbers, this does not mean that any TV you find at Best Buy or Walmart will be sold cheaper at Dell. Instead, it shows us that Dell's prices across the board are just as aggressive, if not better, than its competitors. And, as we mentioned above, the value comes in the included gift card, which might not be valuable to everyone. Moreover, no consumer should rely on just one retailer for any kind of deal. Another big-box retailer, Fry's, still managed to beat Dell, with 31% of its TV deals receiving Editors' Choice status.
So before you set out to buy a new TV, consider first what you're looking for; do you want a name-brand set? Will you upgrade other components, like the audio system, in the process? If you answer yes to both of these questions, then, surprisingly, you might need to check out Dell in the process.
---
Related DealNews Features: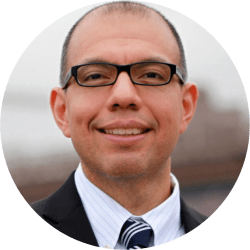 DealNews Contributing Writer
With over a decade of experience covering technology, Louis Ramirez has written for CNET, Laptop, Gizmodo, and various other publications. Follow him on Twitter at
@louisramirez
.
DealNews may be compensated by companies mentioned in this article. Please note that, although prices sometimes fluctuate or expire unexpectedly, all products and deals mentioned in this feature were available at the lowest total price we could find at the time of publication (unless otherwise specified).