Grounds for Excitement: Find the Perfect Coffee Grinder for Your Budget
Whether you want a basic model or one with hundreds of grind adjustments, these four devices can help you create your perfect brew.
It is said the first coffee grinders were stone mortars and pestles, possibly used in java-centered religious ceremonies. Fast-forward a few millennia, and we're still working to find the ideal way to turn roasted beans into the brew of our dreams.
After scoping out various brands and price points, we've come up with four coffee grinders that can help you concoct caffeinated (or decaf) bliss. Which one is best for you? Grab your favorite mug and read on.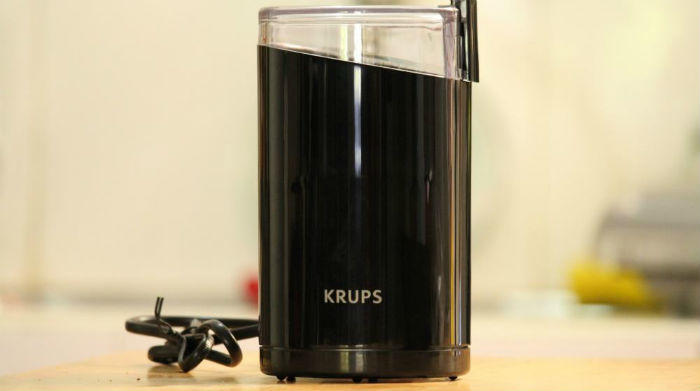 Under $25: Krups F203 Fast Touch
While coffee inspires snobbery among quite a few quaffers, how much you pay for anything — whether it's beans, blends, or brewers — doesn't automatically correlate with quality. So it is with grinders, which have the one essential task of turning beans into grounds. Basic in function and a No. 1 best-seller on Amazon, the Krups F203 ($15.99) has a large capacity for its price; it can prepare up to 12 cups of coffee using its stainless steel blade system. Fans praise it as a reliable, no-frills way to get the fresh grind they seek.
SEE ALSO: The Starbucks Rewards Program Is Changing and Some People Are NOT Happy About It
Pros: Takes up a small footprint on the kitchen counter; covered by a two-year warranty.
Cons: Harder to select a precise grind level than with more expensive grinders.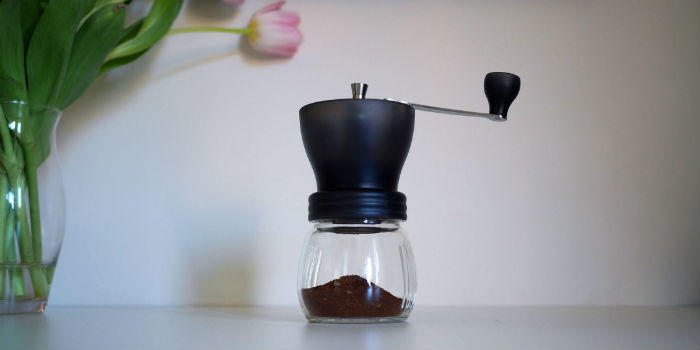 $25-$50: Hario Skerton
In the next price tier, the Hario Skerton ($27.77) will give you lots of java bang for your buck. A Japanese company, Hario has been around since 1921 manufacturing glassware, so it's not exactly a newcomer to the game. Operated by a simple hand crank, the Skerton can grind 100 grams of coffee, and its small size and light weight (just a shade above one pound) make it ideal for traveling.
Pros: Will fit a standard mason jar if you crack or damage the included container; easy to clean; rubber ring prevents slippage.
Cons: Coarser grinds may be inconsistent; top nut can come loose.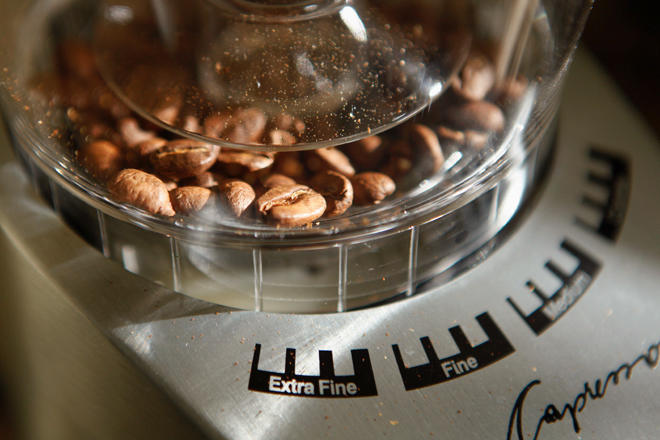 $50-$100: Capresso 560 Infinity Conical Burr Grinder
Here we move into the category of conical burr grinders, which offer much more flexibility in terms of the fine degrees of grinding. With 100 watts of power, the Infinity Conical Burr Grinder ($93.99) features 16 settings that cover a range from ultrafine Turkish to coarse. It can hold nearly 9 ounces of beans, and works on a timer that can grind for as long as 60 seconds. You can pay $50 to $60 more and get a stainless steel model, or stay under the $100 mark and pick a stainless or black finish.
Pros: Automation makes for easier use and more variations in coffee grind; 1-year limited warranty.
Cons: Exit chute can clog up.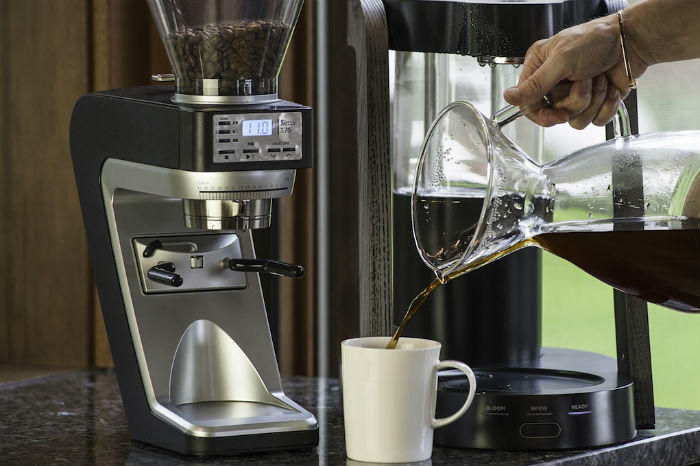 Pricey but Nice: Baratza Sette 270 Conical Burr Grinder
Opinions of coffee lovers can rival those of wine elitists; check out some of the coffee blogs out there to get a taste of how exhaustive gourmands can get.
SEE ALSO: Yay or Nay: 9 Kitchen Tools That Are Completely Useless (or Totally Useful?)
Unveiled just last month, the new Sette 270 grinder ($379), slated for a summer 2016 release, is nothing less than a "potential game changer," writes CoffeeGeek. Designed in Liechtenstein over a period of eight years, the Sette 270 will feature speeds that surpass 5 grams per second for manual brewing, 270 different grind adjustments, and burrs that produce a very uniform particle size — all the wonders a coffee connoisseur could ask for. Yes, it will cost about $400 with tax, but you can collect the needed funds inside of three months, should you decide to kick the once-a-day chain coffee shop habit.
Pros: The Sette 270 should raise the bar for consumer coffee grinders on just about every front imaginable, from grind consistency to speed.
Cons:The cost. But if you've gotta have the best grind this side of paradise, who cares?
If you're having trouble deciding on a grinder, keep in mind that these handy devices are a lot like cameras. Maybe you're content with the camera in your smartphone to get the job done, or perhaps you're seeking a level of detail and precision that a digital SLR can capture. Theories abound on how a first-class grind can lead to an ecstatic coffee experience. And for many, coffee itself is the ecstatic experience, and crushing that luscious bean is enough to get any day started right.
Readers, which coffee grinder most appeals to you? Do you think it's worth paying more money for a top-of-the-line grinder, or are you satisfied with a less expensive one? Let us know in the comments below!
---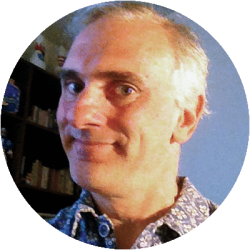 Contributing Writer
Lou Carlozo is a DealNews contributing writer. He covers personal finance for Reuters Wealth. Prior to that he was the Managing Editor of WalletPop.com, and a veteran columnist at the Chicago Tribune.
DealNews may be compensated by companies mentioned in this article. Please note that, although prices sometimes fluctuate or expire unexpectedly, all products and deals mentioned in this feature were available at the lowest total price we could find at the time of publication (unless otherwise specified).