5 Great Bourbons You Can Buy for the Kentucky Derby at $20 or Less
Planning to make mint juleps for the Derby? There's no reason to spend a lot when you can find these great options on the bottom shelf.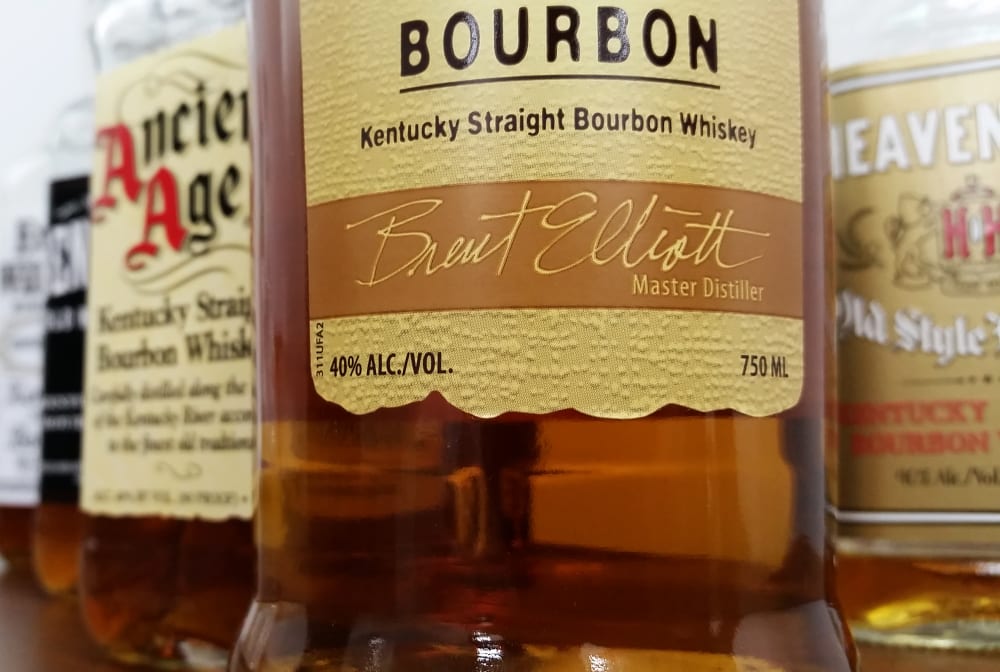 What's the best bourbon for crafting affordable mint juleps?
To help you get prepped for the 2017 Kentucky Derby on May 6, the DealNews team undertook a blind tasting of five bourbon whiskeys. Each is usually priced at around $20 or less for a 750ml bottle — plus, we threw in one $40 bottle for comparison.
While most of our tasters were able to identify the pricier bourbon (Russell's Reserve 10-Year Bourbon), many liked several of the cheaper brands just as much or better. And though some of these bourbons aren't as suitable for sipping as others, they'll all work great in the official Kentucky Derby mint julep recipe.
A Classic Derby Delight
When the Run for the Roses takes place this Saturday, many onlookers will have mint juleps in hand. A time-honored tradition, juleps have been served at the Kentucky Derby since 1939. This makes sense; the principal spirit in a mint julep is bourbon, which has been primarily produced in Kentucky since the 19th century.
SEE ALSO: 5 Food Label Terms That Don't Mean What You Think They Do
Bourbon sales have experienced massive growth in recent years, especially high-end whiskeys. As such, many quality spirits have been left to languish on the bottom shelf while people covet the pricier bottles. But if you're merely making cocktails — like, say, mint juleps — you don't want to spend a lot of money on the "good stuff."
Here are five cheap bourbons that are perfect for mixing, and the DealNews team's honest opinions on each.
Ancient Age Kentucky Straight Bourbon Whiskey
Made by Buffalo Trace since 1946, Ancient Age has earned a reputation for punching above its weight class. This 80-proof bourbon is aged for three years. We paid $22 at our local liquor store in Brooklyn, but it supposedly sells elsewhere for as little as $10 a bottle.
One taster mistook it for the $40 bottle, while another described it as 'a punch in the face.'
This one was hit or miss with our team, with both strong positive and negative reactions. One taster mistook it for the $40 bottle, while another described it as "a punch in the face." Expect a medium finish with tastes of corn, orange zest, vanilla, and a dry woodiness.
Heaven Hill Old Style Bourbon
Produced by America's largest independently owned distillery, this 80-proof bourbon is aged for four years. We found a bottle for $16 in Brooklyn, but we've seen it priced as low as $12 elsewhere. Of the cheap bottles, this was by far the crowd favorite, with adjectives like "smooth" and "buttery" being used to describe it. One taster commented that she "could drink it all night." Anticipate notes of banana, nutmeg, and cinnamon.
For what it's worth, this is the bourbon our team ended up using in our office juleps!
SEE ALSO: Let the Brew Come to YOU: 6 Sites Where You Can Buy Beer Online
Benchmark Old No. 8 Bourbon
Created in the 1960s by Seagram's and produced by Four Roses, the Benchmark brand was sold to Buffalo Trace in 1992. Another 80-proof Kentucky straight bourbon, it's aged for three years. We picked up a bottle for $16. Our tasters generally had mixed feelings about this one, with several people noting a short, bitter finish. You should taste vanilla, honey, orange, leather, tobacco, and dried cherries.
Evan Williams Bottled in Bond
Before the Bottled in Bond Act of 1897, it was hard to know what you were getting when purchasing a bottle of whiskey. To be labeled bottled in bond, a whiskey must originate from one distillation season and one distillery, be aged in a federally bonded warehouse under U.S. government supervision for at least four years, and be bottled at 100 proof. Though considered a somewhat archaic practice, when it comes to cheaper whiskies, it's a sure sign that you'll get more bang for your buck.
While this whiskey typically earns high marks from critics, our team disliked the 5-year-old spirit — one taster likened it to what one drinks in college.
While this whiskey typically earns high marks from critics, our team decidedly disliked the 5-year-old spirit — one taster likened it to what one drinks in college. Expect a long finish and notes of caramel, toasted corn, vanilla, and dark fruit.
Four Roses Bourbon (Yellow Label)
At six years old, Four Roses is one of the most aged whiskies at this price point. My personal favorite, this 80-proof bourbon is made using only non-GMO corn. The DealNews tasters thought it had a fruity flavor. You can also expect to taste caramel, vanilla, and clove, as well as a short finish.
Readers, did you agree with our team's bourbon assessments? What's your favorite bourbon for mixing? Share your picks in the comments below!
---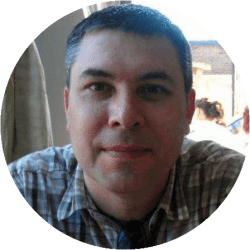 Contributing Writer
Stephen has been writing for such national and regional publications as The Village Voice, Paste, The Agit Reader, and The Big Takeover for 20 years. He covered consumer electronics and technology for DealNews from 2013 to 2018.
DealNews may be compensated by companies mentioned in this article. Please note that, although prices sometimes fluctuate or expire unexpectedly, all products and deals mentioned in this feature were available at the lowest total price we could find at the time of publication (unless otherwise specified).