Get the Facts on a Supreme Court Case That Could Change TV Forever
Television broadcasters are suing over-the-air subscription provider Aereo.
At first glance, the case seems like David vs. Goliath: Aereo, the company that says it'll rent you a tiny antenna to watch over-the-air TV, is being sued by the nation's broadcasters for copyright infringement. On April 22, the Supreme Court heard ABC v. Aereo, but we're not likely to see a verdict until June. Speculators on all sides of this case have already said the outcome could have serious implications for the future of television.
In the meantime, we decided to take a look at this case from the consumer's perspective. The Supreme Court's decision could affect not only Aereo customers, but traditional antenna users as well. Read on for our breakdown of how home antennas work, why Aereo is different, and how this case affects everybody.
The Aereo Controversy
This is a complicated case, involving sections of copyright law that some say haven't kept up with rapid changes in technology. The argument from Aereo goes something like this, according to the New York Times: "If it's legal to set up an antenna and record a TV show at your own house, which it is, shouldn't it also be legal to rent an antenna and server space at a big data center, and then stream the show over the Internet to your computer, tablet or set-top box?"
However, the broadcasters say that this sounds like Aereo is re-transmitting their signals without paying them the requisite fees — in other words, broadcasters claim Aereo is illegally operating as a cable provider in violation of the 1992 Cable Act. "Aereo's business model is essentially grabbing those signals from over the air, bundling them together, and then selling them for a profit. Well, then the entire model and the entire premise of copyright law is going to be disrupted," Neal Katyla, the former acting solicitor general of the United States and legal adviser to the broadcasters, said on PBS Newshour. "Everyone else who wants to grab content has to pay for it."
What's at Stake
If the Supreme Court wants to hand down a consumer-friendly verdict, they've got their hands full. A ruling against Aereo could upend the cloud storage industry, something no one wants to see happen. "Aereo is exploiting a seam in copyright law that implicates fair use, performance rights, and how these rules apply to cloud computing," The Washington Post explained. "The justices seem to be struggling to find a way to slap Aereo down without damaging the legal framework that today protects cloud companies like Dropbox from the copyright plaintiff's bar."
Of course, if the decision comes down on the side of Aereo, then the broadcasters could revolt. "It's possible that networks may decide to move their popular programming over to a paid service if the Supreme Court should rule in Aereo's favor," said Grant Whipple, Consumer Electronics Product Manager for Winegard Company, an antenna manufacturer not affiliated with Aereo. In an interview with DealNews, Whipple said antenna producers like Winegard are watching this case very closely, as such a negative reaction from broadcasters could hurt antenna sales — and antenna users — in general.
Aereo vs. Traditional Antennas
There's no question that antennas provide a vital service for cord-cutters and other non-cable customers. "For viewers wanting to tune into regional news and weather or the major sporting events local broadcasters carry, an over-the-air antenna easily fills the gap," Whipple said. Aereo claims that it provides a similar service, renting a customer a tiny antenna at one of its remote facilities. An Aereo customer also gains the ability to record these shows and store them in the cloud.
It's no mistake that Aereo wants everyone to know that each customer gets their own little antenna; that model purportedly differentiates them from a cable company. Unfortunately, the model may not be technically accurate. "The problem here is that a single miniature antenna ... can't (due to very well understood physics) receive VHF and UHF television signals," explained the Huffington Post. "The technology does not appear to be a passive television antenna in a remote location. It appears to be an array of antennas and a system for multiplexing transmission, which closely resembles an MVPD or, in other words, a cable operator."
Of course, the Supreme Court will decide whether to interpret Aereo's tech in this manner. If the company is allowed to continue, then it will be up to customers to decide whether paying Aereo for arguably better access to free content is a good idea. "The one thing to remember is Aereo charges a monthly fee for programming that is currently free," Whipple noted. "Why pay for something that is already free? The consumer is far better off purchasing their own antenna (a one-time cost) and enjoying free programming from that point on."
A Customer-Friendly Decision
So what's the best possible verdict in this case for consumers? An Aereo win could shake up the broadcasting industry in a good way, according to the New York Times: "The best outcome of this case is for Aereo to win, and then scare broadcasters into streaming their content directly to users, either for free or for a lower price than Aereo charges."
The Obama administration, on the other hand, would like to see the Supreme Court side with the broadcasters while leaving cloud-based technology intact. According to Consumerist, the Solicitor General filed an amicus curiae brief with the court in March stating that Aereo should be required to pay retransmission fees like a cable company. However, the brief also said the court's decision "should not call into question the legitimacy of businesses that use the Internet to provide new ways for consumers to store, hear, and view their own lawfully acquired copies of copyrighted works."
The worrying aspect of this case is that it could go so many ways. The Supreme Court will recess at the end of June, and some have speculated that this leaves little time for the Justices to reach a consensus. A divided court could lead to a less consumer-friendly verdict with a muddier interpretation of copyright law. Whether or not Aereo wins, it's really the television consumer's fate that's on trial.
Readers, which side are you on? Do you want an Aereo win, even if it could mean the death of free over-the-air TV? Or do you side with the broadcasters, and hope that cloud tech doesn't get taken down with Aereo? Give us your verdict in the comments below!
---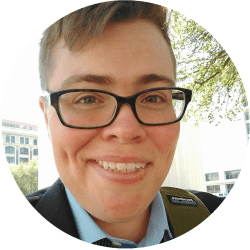 Former Senior Blog Editor
Michael added the finishing touches to most of the Blog articles on DealNews. His work has appeared on sites like Lifehacker, the Huffington Post, and MSN Money. See him rant about video games by following him on Twitter
@ThatBonebright
.
DealNews may be compensated by companies mentioned in this article. Please note that, although prices sometimes fluctuate or expire unexpectedly, all products and deals mentioned in this feature were available at the lowest total price we could find at the time of publication (unless otherwise specified).