7 Ways to Prepare Your Home for Fall Weather
From hand tools to home appliances, preparing for the coming cooler weather can be easy and affordable.
Summer is coming to an end, which means that fall is right around the corner. And that's the perfect time to work outside the house, caring for your lawn and home's exterior.
Head outside to enjoy the cool, invigorating air and the colorful display of leaves on changing trees — because soon, that same cool air will attempt to invade your home, and those beautiful leaves may become a big nuisance after they drop.
It's time to make sure you're equipped for those upcoming fall chores, so you can tackle the season's unique challenges from the outset, before the lovely autumn weather turns cold on your home.
Autumn Yardwork
Clean Your Gutters: Sure, one of the delights of fall is the changing colors of the leaves, but they don't just disappear — they often seemingly head straight for the gutters. An accumulation of leaves could clog them and cause water to pool, and when that water freezes and expands, it can do damage. Dangerous icicles can form overhead, too, ready to drop. To prevent this from happening, the dreaded chore of cleaning out the gutters is a must-do on the fall housework list. And before you go snaking out the gutters, you'll want to make sure you have a tall enough ladder.
Clean Your Lawn: While a lot of leaves can collect in the gutters on your house, most falling leaves end up on your lawn, and dead and browning leaves left on the ground can kill the grass underneath and become a mess to clean up in the spring. You could rake your autumn leaves with an ergonomic hand rake, but that can be backbreaking work. Instead, consider using a leaf blower to bring order back to your yard. The Weed Eater Poulan 7.5-Amp Handheld Leaf Blower ($39.99 with free shipping, a low by $7) weighs only 4.5 lbs and is priced at practically impulse buy levels.
Trim Your Trees: Before you put that ladder away, you should look to trimming any trees near the house, to avoid having ice and snow accumulate on the limbs that hang over your home. Snow-covered branches could break and damage your roof or cause injury. So get up on that ladder and grab the Irwin Jab Saw ($4.99 with free in-store pickup, a low by $9) to do some trimming. This 6.5" serrated blade will be handy for smaller limbs within arms length of the ladder.
Preparing Your Home for the Cold
Gather Firewood: Why not gather those branches you just cut and add them to your dry firewood pile? Before long you'll want to light a warm fireplace, so stock up on wood now. If you'd like to regularly split your own wood, consider buying an ax specially made for the task.
Seal Leaks With Caulk: Despite a cozy fire, drafty windows and doors can do a number on your home heating bill. To counteract the wintry winds, you should install storm doors and windows for the upcoming season. But more importantly it's crucial to identify any air leaks and seal the spaces with caulk. To test your seal, hold a lit incense stick near the caulked spaces between the windows and moldings to check for gaps; a small stream of smoke will pass through if there are any holes.
Have Your Furnace Inspected: Another way to ensure your home stays comfortably warm (without burning a hole in your wallet) is to have your furnace inspected in advance of the cold weather. A professional inspection will ensure your furnace is working as efficiently as possible — potentially saving you money — and isn't emitting noxious fumes.
Check Smoke Detectors and Carbon Monoxide Alarms: Speaking of noxious fumes, it's crucial that you check your smoke detectors and carbon monoxide alarms to ensure they're fully functional. With your furnace running (and perhaps a fireplace lit), there's greater potential for deadly fumes in your home. A simple change of batteries can be life-saving. If you need to replace your smoke alarms, the Kidde Fire and Safety Smoke Alarm Unit ($7.83 with free shipping, a low by $1) is a good choice.
Most of these fall chores can be done in an afternoon if you've got the right tools. Plus, once they're completed you'll get to enjoy the crisp breeze, falling leaves, and even a nice apple cider as you admire your immaculate lawn and cozy home.
---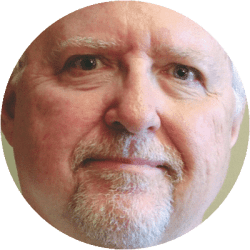 Contributing Writer
Tom Barlow is a freelance journalist specializing in lifestyle and consumer issues. In addition to DealNews, his writing has appeared on many websites, including Forbes.com and Aol's DailyFinance.com.
DealNews may be compensated by companies mentioned in this article. Please note that, although prices sometimes fluctuate or expire unexpectedly, all products and deals mentioned in this feature were available at the lowest total price we could find at the time of publication (unless otherwise specified).