Get Ready for More Outlet Stores from Luxury Brands Like Saks and Coach
Are you a chic but savvy shopper who loves quality goods and brand names, but refuses to spend an entire paycheck at high-end stores like Michael Kors and Coach? Fortunately for consumers like you, outlet stores for such luxury brands, like Last Call Neiman Marcus, Nordstrom Rack, and Saks Fifth Avenue OFF FIFTH, are rich in designer goods at deep discounts — and they're growing in numbers.
These outlet stores aren't just appealing to bargain shoppers, however. Business Insider explains how the upcoming sale of Saks Fifth Avenue to Hudson's Bay Co. (which owns Lord & Taylor) highlights the growing importance of outlet stores for the luxury retail giant. Saks OFF FIFTH currently operates 67 locations in 26 states — a significantly higher number than its 41 full-service stores — and has plans to open 25 more outlet stores in Canada.
Why Luxury Brands Are Opening More Outlet Stores
Even designer belts were tightened after 2008, when the recession caused a 10% slide in sales for big-name luxury retailers. According to Ellen Ruppel Shell's Cheap: The High Cost of Discount Culture, factory outlets are the number-one tourist destination in the U.S. As such, it makes sense that luxury brands would want a piece of the $17 billion outlet store industry, especially after brands like Saks were forced to slash prices and offer discounts at their main stores.
Meanwhile, Nordstrom Rack locations — which sell 40% more than other Nordstrom stores — are slated to expand in number from 127 to 145 by the end of 2013. Neiman Marcus took its outlet store development a step further and in 2010 opened a new line of Last Call Studio outlet stores, which offer even lower prices.
While we typically think of these stores as brick-and-mortar only, some outlet stores make its wares readily available online; Last Call Neiman Marcus and Barneys Warehouse have their own e-commerce sites, for example, while others like Saks OFF FIFTH and Nordstrom Rack are in development. However, beyond their presence online, the expansion of physical retail outlet stores has increased the availability of discounted brand-name goods to an even larger number of consumers.
And even if there isn't an outlet near you yet, there may be one coming to a town nearby; the location of outlet stores is often determined by real estate overhead. A more remote location also means that retailers can save money on simpler displays, because there's less outside competition than there is in a mall; retailers also make additional revenue because they can sell a greater number of products within the outlet store space, and they can save in overhead by hiring a smaller staff. But there's another reason why outlets are often off the beaten path.
Separation of Shoppers
While Coach outlets have been profitable, accounting for 73% of the brand's sales, a recent Wall Street Journal article points out that "over-democratization" could hurt the brand's image: with wares readily available for less money at outlet stores, the exclusivity that luxury brands rely on is put in jeopardy. What's more, Coach just announced a recent round of layoffs, corporate restructuring, and re-branding as a lifestyle company, so it will be interesting to see what this means for its outlet store business.
Bloomberg Businessweek notes that to combat the over-democratization of brands, high-end retailers must rely on consumer differentiation, or the separating of shoppers based on what they will pay for brand-name goods. Because outlets are situated in suburbs or along major highways — away from cities and the brands' retail locations — outlet stores physically separate the demographic that is willing to pay full price at the flagship stores from those that instead are actively seeking deals on brand-name goods.
Out-of-the-way outlets also encourage shoppers to make a day of the excursion. If you've made a 45-minute trip to buy a Coach purse, why not see what the Michael Kors outlet and Saks OFF FIFTH have to offer?
Remember: You Often Get What You Pay For
Overall, this increase in the number of luxury outlet stores is good news for consumers: it means an increased ability to buy premium goods for less — sometimes. While outlets have come a long way from the 1930s (when the first factory outlets sold damaged or imperfect goods), many of the items you'll find at outlet stores aren't overstock or even last season's leftovers.
Instead, about 75% to 80% of Last Call and OFF FIFTH merchandise is made or purchased specifically for the outlet store. An anonymous luxury outlet store buyer told financial planning company Learnvest that many of the items purchased for outlets are of lesser quality than what you would find on the racks of the main stores. Most of these items are differentiated by specialty labels — the Brooks Brothers "346" line, for example.
If these items were never a part of the flagship store's inventory, that tag with the slashed "full price" doesn't mean much. This faux-sale price tactic has the potential to make shoppers think they are getting a better deal than they actually are thanks to artificially high "original" prices.
But in spite of some of these misleading tactics, the proliferation of luxury retailer outlet stores offers shoppers the opportunity to buy designer duds for less. But the trick is to still shop carefully and smartly. Readers, what do you think: Are luxury outlets a smart way to shop? Are you looking forward to more outlet stores in the near future? Let us know in the comments below.
---
Related dealnews Features: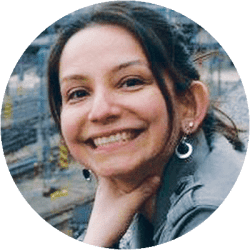 DealNews Contributing Writer
Josie Rubio was a Brooklyn-based freelance editor and writer, who interviewed everyone from Britney Spears to ghost experts during her lengthy journalism career. She visited five continents, and loved to write about travel, food, nutrition, health, gardening... and pretty much everything.

Note: Josie Rubio died on December 3, 2019.
DealNews may be compensated by companies mentioned in this article. Please note that, although prices sometimes fluctuate or expire unexpectedly, all products and deals mentioned in this feature were available at the lowest total price we could find at the time of publication (unless otherwise specified).