Do You Have the Right Gear for Summer Cycling?
Peak cycling season could have you dripping sweat, getting sunburned, and developing sores if you're not careful. The proper gear will help keep you comfortable and safe.
You know you should exercise more, but Pilates is a chore and the treadmill is a bore — though it doesn't have to be. And if the idea of working while you work out doesn't excite you, then why not partake in an athletic endeavor that generally feels carefree? Most of us love the freedom and sense of motion that comes with bicycling, so perhaps those two wheels could be your passport to a trimmer figure and a fun summer.
Of course, you'll soon find that bicycling longer distances can present a physical challenge, manifested in sore feet and hands, a sweaty body, and a tender posterior. That's where clothing and equipment specially made for bicycling can come to the rescue. Consider donning the gear of a bicyclist and your miles will be much more fun.
Get a Jersey to Keep Cool
You will perspire profusely while riding on a hot day, but with the proper clothing, the wind from biking should dry you off. Most bicycle jerseys are made of materials that wick moisture from your skin so it can evaporate. However, cheap jerseys made of cotton don't have this attribute.
Instead, a good jersey will have a stand-up collar to shade your neck from the sun, a long front zipper to allow you to ventilate, and back pockets to keep items handy. Jerseys are also cut differently than your usual shirt: they're generally more fitted and offer more room in the shoulders to allow for an arms-forward posture and longer in the back to keep from exposing your lower back to the sun.
A good jersey will have a stand-up collar to shade your neck from the sun, a long front zipper to allow you to ventilate, and back pockets to keep items handy.
When shopping for a jersey, look for bright colors or sewn-in reflective panels to help motorists see and avoid you. The brand Tenn makes jerseys that fulfill all these requirements, for both men ($19.99 with free shipping) and women ($13.99 with $7.23 s&h).
Stay Comfortable With Padded Shorts
The skin-tight black shorts favored by bicyclists may look a bit risque, but they are designed for a purpose: to keep that which meets the saddle dry, cool, and happy. Good bicycling shorts are made with an 8-panel design, as eight separate pieces of cloth stitched together make for better contours to match your body. The most important part of the short is the padding where you sit, as a good padded liner is one of the secrets to a pleasurable ride. It will soften contact, reduce friction, and keep you dry to prevent saddle sores. (Yikes!)
For those who are more modest, mountain bike shorts are great. They look much more like cargo shorts, but with traditional bike shorts sewn into the lining. These types of shorts can be nice when touring, as they often feature additional pockets in which to carry your stuff.
Gloves: Your Hands Need Padding, Too
Road riding in an aerodynamic position places a lot of weight on your hands, so padded cycling gloves are ideal. They also offer excellent protection against road rash if you do happen to take a tumble.
Look for moisture-wicking gloves that dry quickly, because any sweat running down your arms will soak your gloves on a hot day. Padding is again important; a gel type works nicely. Favor a snug but not tight fit. You'll also want gloves that you can wash, because they can pick up a lot of road grit during your rides.
Proper Shoes Optimize Power on the Pedals
A great pair of shoes can immensely improve your ride. There are two types of shoes commonly worn by cyclists: road and mountain. Road shoes are usually more aerodynamic and lighter and usually have no tread, just a smooth bottom. These soles are very stiff so that some of the power of your stroke isn't lost in shoe flex. They usually close with straps held together with Velcro or the like. Some shoes are made with fancy materials like carbon fiber, but you can still maximize your performance with more affordable styles.
SEE ALSO: What Kind of Road Bicycle is Right for You?
Mountain biking shoes on the other hand have treads on the soles, because if you ride off-road you inevitably encounter a part of the trail you'll have to walk. They usually look more like a conventional recreational shoe, often with laces. What's more, if you equip your bicycle with cleats rather than plain old flat pedals, you'll need to match your cleats to your shoes to make sure they are compatible. As such, there are two basic types of cleats; those that fit a recessed pocket in your sole, allowing you to walk normally, and those that extend out from the sole, forcing the wearer to waddle a little like a duck.
Protect Your Noggin With a Helmet
Knowing what we do about the trauma of head injuries, it's foolish not to protect our skulls on any length of a ride. Plus, good helmets aren't expensive. Before you set out to buy one, note the types available.
Road helmets are lightweight, have generous ventilation holes, and aerodynamic designs, like this Bell Sportings Adult Helmet ($25.45 with free shipping on orders over $35). Mountain bike helmets are usually a bit beefier, with a visor to block the sun. They also come down farther in the back for added protection.
When shopping for a helmet, look for one with substantial foam padding and a durable plastic shell. It's crucial to find a helmet that fits: most have an expandable interior band that will adjust to your cranium and pads you can add to fine-tune the fit. The lid of a helmet should fit squarely on your head — not at a jaunty angle.
For additional safety, consider a helmet-mounted mirror to help you keep an eye on traffic behind you. And make sure to replace your helmet after a crash (the damage could be invisible) or every five years.
Bicycle garb isn't so much a product of fashion as it is born of practicality. Dress for the sport and you'll have a much better chance of enjoying the experience. The money you spend on your clothing will pay back big dividends, especially around mile 70.
Readers, what do you wear when you hit the road for a ride? Let us know in the comments below.
---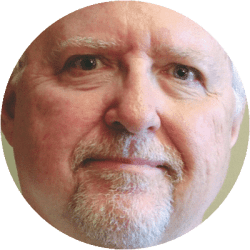 DealNews Contributing Writer
Tom Barlow is a freelance journalist specializing in lifestyle and consumer issues. In addition to DealNews, his writing has appeared on many websites, including Forbes.com and Aol's DailyFinance.com.
DealNews may be compensated by companies mentioned in this article. Please note that, although prices sometimes fluctuate or expire unexpectedly, all products and deals mentioned in this feature were available at the lowest total price we could find at the time of publication (unless otherwise specified).