10 Funniest Twitter Accounts for Shopping Nerds
We rounded up some of our favorite shopping-related Twitter jokesters, from outrageous CEOs to dead-on retailer parodies.
One of the greatest things about Twitter is that, if you can make someone laugh in 140 characters, you can build a following. Brands like Charmin and Taco Bell have used humor as a powerful marketing tool on the social network, but some lesser-known accounts are bringing the LOLs as well.
We rounded up some of our favorite shopping-related Twitter jokesters, and hope you find them as amusing as we do.
Birdman. #NationalBirdDay pic.twitter.com/Q7yb2ZrSCh

— Amazon Movie Reviews (@AmznMovieRevws) January 5, 2016
This account rounds up the funniest — often unintentionally so — reviews of movies on Amazon. Spoiler alert before you click over: There are no actual wolves in The Wolf of Wall Street.
How are we going to #uncarrier-ize these earnings? With a fun drinking game! ??Rules of play: https://t.co/gdWTUbgEKq pic.twitter.com/zucWm4i5SH

— John Legere (@JohnLegere) January 20, 2016
The cell phone carrier wars are the gift that keeps on giving. Not only is the stiff competition finally making plans more affordable, but we get to follow along as T-Mobile's sassy CEO talks smack about rival companies.
These office speakers aren't the sharpest of thinkers pic.twitter.com/cBJvXrb7x0

— Faces in Things (@FacesPics) January 8, 2016
I bet you've never realized how many products look like they have faces in them. Spend a few minutes going through these tweets and we guarantee you'll see eyes, noses, and mouths everywhere on your next Home Depot trip.
New Years resolution: give up. Eat arbys. Sit there. Keep sitting. Let the meaninglessness of life envelop you. Die. Be forgotten

— Nihilist Arby's (@nihilist_arbys) January 1, 2016
Life is meaningless. Eat Arby's. There's more where that came from, and it's hilarious. Not really safe for work, so proceed with caution. We do need to give a shoutout to the real Arby's Twitter account, too, for this classic:
Hey @Pharrell, can we have our hat back? #GRAMMYs

— Arby's (@Arbys) January 27, 2014
Small drone that locates sound annoying you (neighbors dog, car alarm, etc) then flys over and leaves a passive aggressive note for owner.

— Bored Elon Musk (@BoredElonMusk) November 30, 2015
Ever wondered what the Tesla CEO does in his spare time? According to this Twitter account, it's brainstorm new product ideas. Some of them are actually great!
swag pic.twitter.com/ekV4y7ycnc

— Brands Saying Bae (@BrandsSayingBae) December 23, 2015
When brands try to be hip and fail miserably, this Twitter account is there to document it. Presidential candidates feature prominently as well.
A minor benefit of the eventual explosion of the universe will be the total annihilation of tweets like this. https://t.co/zPlvWIAe03

— Neil Hamburger (@NeilHamburger) January 18, 2016
Comedian Neil Hamburger isn't for everybody. He's offensive, but we included him on this list because he loves to troll brands on Twitter. His current targets include Hollister and Taco Bell (and by extension of the latter, Axl Rose).
Bought a pack of gum and my receipt stretched all the way to Pluto. Took 10 years to print! #PlutoFlyby

— CVS Receipt (@CVS_Receipt) July 14, 2015
Ever noticed how long CVS receipts are? So did the person who runs this Twitter account.
Some owls can turn their heads 360 degrees. Others use a bayonet fitting. Always check the fitting & wattage when replacing your owl's head.

— Arena Flowers (@ArenaFlowers) October 19, 2015
This UK company delivers flowers, but you'd never know it from the insanity that is their Twitter account. You'll also find tweets about penguins, infidelity, and soccer. Not much about flowers, though.
Showing the new people around work like.... pic.twitter.com/attfXun7K5

— The Retail Job Life (@RetailJobLife) January 14, 2016
This account features observations from the other side of the register. If you've ever worked retail, you'll find a lot to relate to.
What shopping-related Twitter accounts make you laugh, readers? Let us know in the comments below!
---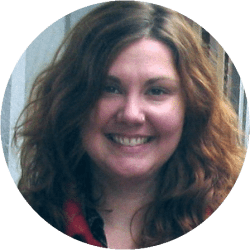 DealNews Contributing Writer
Jessica Hulett is a freelance writer, editor and obsessive seeker of online promo codes. She's been writing professionally for more than 15 years, and was most recently the managing editor of coupon and lifestyle site extrasforme.com.
DealNews may be compensated by companies mentioned in this article. Please note that, although prices sometimes fluctuate or expire unexpectedly, all products and deals mentioned in this feature were available at the lowest total price we could find at the time of publication (unless otherwise specified).