Free Candy & Car Washes: 8 Examples of Super Customer Service
Most tales of customer service stories are complaints, but what about the others? From lifetime service to enticing freebies, these companies lead in keeping customers happy.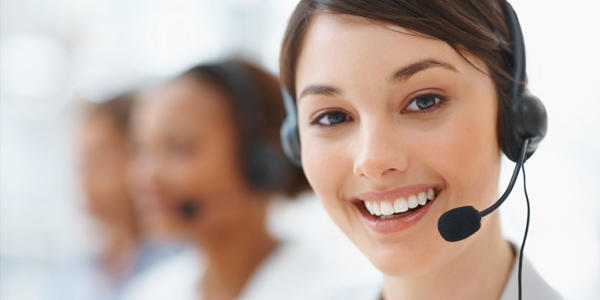 Customer service is one of those topics that often inspires the kind of ire that could fill a book called "The Gripes of Wrath." When was the last time you did the Snoopy dance after being sucked into the disgusting confines of Voice Mail Hell?
Instead, let us celebrate the heavenly: the kind of customer service that makes shopping or seeking help an effortless, even pleasurable experience. Special thanks to Zogby Analytics, which surveyed more than 1,500 adults in 2015 to come up with a list of customer service champions.
With a market capitalization of more than $215 billion, Amazon is HUGE. But if you think large size means small service, consider this: For six straight years, Amazon has topped Zogby's Customer Service Hall of Fame, with an "excellent" rating just shy of 60%.
And while many companies are known for service after the sale, Amazon is honing in on service beforehand. Amazon just obtained a patent for a feature known as "anticipatory shipping," which would use your order histories to predict what you need and ship it to nearby warehouses before you even buy it. And yes, this includes crystal balls and mind reading kits.
Back in early 2013, a letter from a 7-year-old kid named Luke to Lego customer service bemoaned the fact that he'd lost his Ninjago Jay ZX figure on an errand with his dad. He'd spent his Christmas dough to get the full Ninjago kit and asked for a new figure, sealing his pleading letter with, "I promise I won't take him [out] again."
Enter Richard from Lego customer service, who wrote back not only to give the kid a new figure and some extras, but also to adopt the narrative voice of a court sage in a Ninjago drama: "Just remember what Sensei Wu said: 'Keep your minifigures protected like the Weapons of Spinjitzu!' And of course, always listen to your dad." No wonder the letter went viral, and only expanded Lego's sterling reputation for kid-friendly customer help.
Sweetwater Sound
Based in Ft. Wayne, Ind., Sweetwater has a top-flight system that pairs "sales engineers" with clients so that they can work together on a regular basis. It's a mom-and-pop approach they've replicated on a large scale and it's very effective, so the numbers show. The company ended 2013 at roughly $270 million in annual revenue. Today, it's up to more than $350 million.
"My first mentor in sales taught me that if I earned a customer's business by offering the lowest price, that the customer's loyalty — and I use the term in its loosest sense — is only as strong as the next lowest price," says Jeff Radke, Sweetwater's executive vice president of sales. "But think about the last time you went to a restaurant, not even necessarily an expensive restaurant, and had an exceptional server with a great personality who made recommendations. The bottom line is that service matters." So do the little wrapped candies Sweetwater ships with every order.
Sewell, which sells luxury cars at 14 locations throughout Texas, uses the tagline "Obsessed with service," and you can bet a tricked-out Cadillac on that. Buy a car there and you get free car washes for the life of the car, for starters. Family owned since 1911, this business compares itself to luxury hotels and department stores rather than other car dealers: "We like to say we are a world-class service organization that just happens to sell cars."
Patriarch Carl Sewell helped popularize the customer-service-first approach with his bestselling book Customers For Life. Sewell famously boasted that the fanatical loyalty his dealerships inspired by thrilling buyers was worth $517,000 over the lifetime of each customer.
While the conservative politics of the owners might not strike you as tasty, Chick-fil-a certainly loves serving its paying customers. So much so that the Atlanta-based chain finished second on Zogby's hall of fame list, with 47% excellent ratings. They're even known to greet customers with an umbrella escort when it's raining.
Chick-fil-a also ranks as the only fast food mecca on the list, which just might make Ronald McDonald a tad jealous. And look at the profits: 47 consecutive years of annual sales growth, now near the $6 billion mark as of 2014. There are those with foul opinions, though: the chickens being consumed, no doubt at the urging of cows and their "Eat Mor Chikin" ad offensive.
For some time, Samsung had a reputation for customer service on par with an operation run by post-apocalyptic zombies. But somehow, they turned things around a few years back and have earned high marks for helping customers solve irksome problems with consumer electronics. The free Samsung+ app for Android now provides online support, video chatting, troubleshooting guides and how-to videos for getting products on the mend.
Still, Samsung may have a ways to go. This Yelp page chronicles 70 single-star complaints for Samsung's tech support and service. Huh. Maybe some renegade zombies are still in the building.
Irony of ironies: While by all accounts Apple co-founder Steve Jobs was a loudmouthed tyrant with many of his employees, Apple is the top tech company on Zogby's list, and finished number 3 overall. Excellent ratings come in at 40%, and for Apple, the high marks likely have a lot to do with how consumers also rate the products, Zogby's points out.
But the company also leaped from 10th in 2014, in part a sign of how well it treats its employees,who in turn work with customers. Also, chalk up the superior customer service to its very retail presence: When an Apple computer or iPhone dies, you're empowered to take care of the problem in person at an Apple Genius Bar, a feat you can't perform with most computer makes.
A repeat visitor to the Zobgby's list, Trader Joe's has taken its goofy-yet-lovable vibe to the masses, and the customers love it. You can stop a busy employee in the midst of stocking shelves, ask them a dumb question about finding Cheddar Rockets crackers, and they'll escort you across the store to find it — and take 10 minutes in the back to locate it if they're fresh out. Cashiers routinely pull people out of long lines when their registers open.
As for the funky shirts, a company spokesperson puts it this way: "We're traders on the culinary seas, searching the world over for cool items to bring home to our customers. And when we return home, we think grocery shopping should be fun, not another chore." Ahoy, shoppers!
While today's high-tech era has reduced much of company interaction to a pile of ones and zeros, some places still take pride in treating customers as number one. And we mustn't take that for granted, really: The next time you get superior treatment, tell the company rep how much you appreciated it and how they made a difference. You'll make that person's day, and those warm words of gratitude could just pay it forward to the next worried customer in line.
Readers, where have you experienced amazing customer service? Let us know in the comments below.
---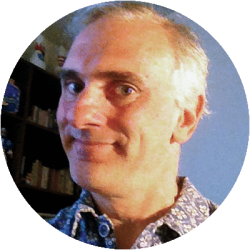 Contributing Writer
Lou Carlozo is a DealNews contributing writer. He covers personal finance for Reuters Wealth. Prior to that he was the Managing Editor of WalletPop.com, and a veteran columnist at the Chicago Tribune.
DealNews may be compensated by companies mentioned in this article. Please note that, although prices sometimes fluctuate or expire unexpectedly, all products and deals mentioned in this feature were available at the lowest total price we could find at the time of publication (unless otherwise specified).