Fine Print Nightmare: 5 Services That Profit From Confusing You
Even dedicated savers can be tripped up by these intentionally over-complicated services.
Not all businesses make it easy for intrepid dealhunters to save. We're not talking about businesses that break the law to scam customers, but rather ones that have excessively complicated pricing structures or billing procedures, which result in them pocketing extra cash when customers don't (or can't) make the smartest shopping decisions. (This is more likely to happen with services rather than goods simply because services don't necessarily have a fixed price-tag.)
So what's a savvy shopper to do? We've rounded up five common culprits and talked about how you can save despite the confusion.
Television Service
If you're signing up for television service, you probably have few choices: typically, a single cable television provider competing with satellite alternatives like Dish Network. In addition, television providers bundle their services, so you probably have to pay for dozens of networks you don't want to get the ones you do.
Though there's no good fix for the problem of television service, be sure you're not paying for channels you're not watching, especially pricey premium channels. Also, switching providers (or threatening to do so) can get you better promotional pricing, at least for a few months. Keep an eye out for promotional offers too, and call your provider if applicable. Also, take a good look at cutting cable all together; you might be able to access the same content at a less overall price through streaming and digital media purchases.
Cell Phones and Cell Phone Plans
Buying a new smartphone probably costs more than you think. Chances are your carrier is subsidizing its cost, but locking you in to a new two-year contract to get it. On top of that, wireless providers frequently offer a variety of differently-named plans that are sometimes tricky to compare across companies.
While a subsidized phone may seem like a bargain, your savings might not add up over time. Before you buy a phone, it's important to do the math: take a look at the cost of the phone you want without a subsidy and the no-contract, unsubsidized plan you would get to go with it. Compare what you would spend on that over two years versus what you would spend on a subsidized phone and a contract plan — you may find that spending the extra money to buy your phone up-front is cheaper.
If you want to upgrade your phone more than your contract allows, most providers offer plans that allow quicker upgrades, but for an even higher cost. Be wary of these; you may wind up paying more than you're getting in return.
Even once you're past the subsidies, the billing is still complicated and confusing. Many cell phone bills are dozens of pages long and break down every call, text, and download in a way that's difficult to sort through to see if you're being billed correctly. Still, it's important to monitor your bill and contact your carrier if you see fees or charges you don't understand.
Equally important is making sure you're using what you're paying for. Most plans offer a certain number of minutes of talk, number of text messages, or megabytes of data downloaded. If you're consistently failing to use what you pay for, you could probably switch to a lower-cost plan.
Health Insurance
The idea behind health insurance is that you pay a premium every month, and then when you have medical needs, your insurer will help defray the costs. More often, however, your insurance company winds up nitpicking over the fine print as to what's covered and what's not, and you wind up paying more out of pocket than you meant to. (Fortunately, new regulations limit out-of-pocket health care expenditures for the insured, but it can still be expensive reaching that point.)
The problem here is that so much about what's covered is in the fine print. You have to pay close attention to be sure you're getting the right plan for you and that you're using it in a way that benefits you the most. Healthcare exchanges can make it easier to comparison shop for individual plans, but employer-based insurance may offer little or no choice. Regardless, be sure to read the fine print to understand what is and isn't covered, and follow the rules to be sure you aren't racking up additional fees by visiting doctors and others that aren't covered.
Credit Cards
Credit cards are another place where you're likely to get tripped up by the mountains of fine print. Federal regulations require certain information about credit cards to be presented in easily-legible print, including annual fees, APRs, and other fees. But while this standard format does make it easier to get an at-a-glance look at what a card offers, and better compare one card to another, there's still a lot of fine print in which important billing details can hide.
For example, the interest rate charged by a card may seem low, but can vary based on the prime rate. How often and how much can it vary by? You'll have to read the fine print to find out. You may also find other fees, information about billing cycles, and ways to trigger the higher "penalty" APR (like not paying other bills on time) hiding here. So whatever you do, be sure to read the fine print and be sure to carefully compare cards before you sign up for a new one.
Bank Accounts
Again, fine print and deceptive advertising can wind up costing you when you open a new bank account. While many banks will advertise free accounts of various sorts, you're likely to find that these accounts come loaded with fees, to the point where a non-free account might cost you less money.
Because information of this sort is often buried in fine print, it's difficult to comparison shop for the best bank account, though you can browse rates for checking, savings, and loan products on Bankrate. Before you choose a new account, be sure to spend the time to read the fine print, figure out the various fees, and compare different accounts and different banks. The money you save in fees or earn in interest may seem small, but it could add up to a bundle over time.
What do you think, reader? What are your worst experiences with confusing services that cost you big time? Let us know in the comments below.
---
Related DealNews Features: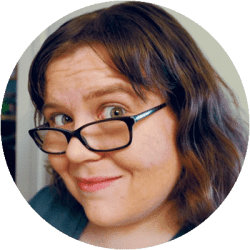 Contributing Writer
Originally working in IT, Elizabeth now writes on tech, gaming, and general consumer issues. Her articles have appeared in USA Today, Time, AOL, PriceGrabber, and more. She has been one of DealNews' most regular contributors since 2013, researching everything from vacuums to renters insurance to help consumers.
DealNews may be compensated by companies mentioned in this article. Please note that, although prices sometimes fluctuate or expire unexpectedly, all products and deals mentioned in this feature were available at the lowest total price we could find at the time of publication (unless otherwise specified).