Find a Vac That Doesn't Suck: The Ultimate Vacuum Cleaner Buying Guide
We help you sort through the options with our look at model types, prices, and other important considerations.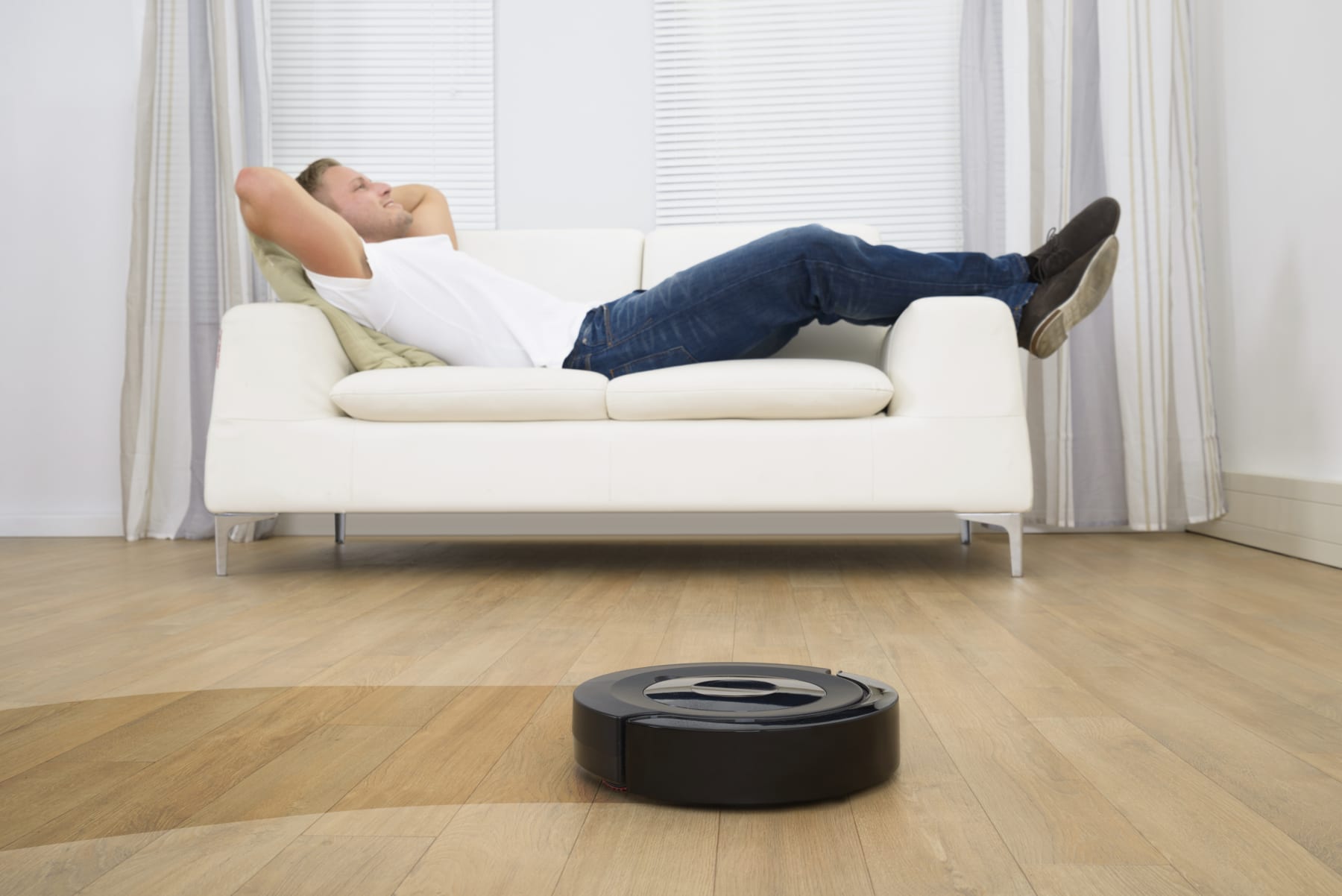 If you've decided it's time to pick up a new vacuum, you may find the range of available options can be downright dizzying. Do you need a bulky upright vacuum? Will a lightweight stick vacuum be enough for a small apartment? And can robotic vacuums really clean the floors as well as we can?
Before you start browsing the latest models, let's take a look at the types of vacuum cleaners available and the features you really want to look for.
The 4 Varieties of Vacuums
When you hear "vacuum," you may think of the typical bulky upright model. This is the most popular type of vacuum, and you're likely to find plenty of options (especially at low price points). However, this tried-and-true standard isn't always your best choice.
Upright Vacuums
Uprights are normally the largest, heaviest models you'll find. As a result, they can be difficult to maneuver and lug up or down stairs. Their size can make them a poor choice for small or crowded rooms, and their weight can make them a poor choice for multistory homes. However, that size means uprights often have more cleaning power than alternatives.
If you're not looking to invest in a high-end vacuum, an upright is almost certainly what you're looking for. Solid options are available even at low price ranges.
If you're not looking to invest in a high-end vacuum, an upright is almost certainly what you're looking for. Solid options are available even at low price ranges. You can get a solid upright for $100 to $150, but if you're looking to make an investment in your cleaning future, you can spend up to $800 on a high-end Miele.
Canister Vacuums
Often smaller and lighter than upright vacuums, canister vacuums include a canister — like their name implies — which is pulled behind a the vacuum hose. Their size makes them good for small spaces and tight corners; they can readily get under furniture and are excellent at vacuuming carpet on stairs. They also clean just as well as uprights, though fewer canister options are in the lower price range — meaning budget buyers will probably want to stick with an upright. Expect to spend a little more for a good canister vacuum: around $200, with prices zooming all the way up to $1,000.
Stick Vacuums
These light, often cordless vacuums are easy to maneuver around the house, letting you clean the smallest corners. (Some even have a detachable hand-held vacuum.) On top of that, they're cheaper than their bulkier cousins. Though that sounds like a win-win, what you're sacrificing here is cleaning power; sticks just can't do a thorough clean.
However, they can be a good option for an especially small space — say, a studio apartment — or for those who want to do light cleaning a few times a week to avoid getting out the big vacuum. Sticks are great for quick cleaning jobs, and pet owners may love using them to keep the floor fur-free without having to vacuum every day.
Expect to pick up a solid stick model for between $25 and $50. While you can spend over $100 on these, if you're getting into that price range, you might consider upgrading to an upright for more cleaning power.
Robotic Vacuums
You've probably seen plenty of "stupid Roomba" videos, where a poor robotic vacuum runs repeatedly into a wall or other obstacle as it tries to navigate out of a tight space. But these high-tech vacuums have gotten a lot smarter over the years. (Though, yes, Roombas still run into things.)
Midrange robot vacuums won't give your floors the kind of deep cleaning an upright or canister could, but they'll navigate around household obstacles and keep your floors tidy in between major vacuuming. The big advantage, of course, is you can program them to do this without any intervention from you. The most you'll ever have to do is empty their dustbin.
SEE ALSO: You Only Have to Buy These 9 Things Once
While you can find cheaper models, if you want something that will clean instead of simply being a household novelty, you'll probably spend around $350. Prices go up for vacuums with more high-tech features, like improved scheduling and smartphone control. Top-tier robot vacuums can cost $900 to $1,000.
Features to Consider
Bagged vs. Bagless
When vacuums pull dirt out of your carpet, they need a place to put it. That's either a bag you toss out or a reusable canister you dump out. While canisters mean never having to worry about buying bags, they can be a nuisance to clean, getting dust everywhere when you empty them. Bags, on the other hand, you simply toss in the trash, never having to see a speck of dirt — which makes them a good choice for anyone with allergies.
While canisters mean never having to worry about buying bags, they can be a nuisance to clean, getting dust everywhere when you empty them.
Pet owners should be especially aware of the cost of bags, as pet hair can fill up bags fast, meaning more bag replacements.
Filters
Filters keep the dirt your vacuum kicks up from getting back into the air — which is another important consideration if you're doing the housework and suffer from allergies. Look for a HEPA filter to make sure vacuuming doesn't create too much of a mess, and expect to either clean it regularly or replace it every six months.
However, filters are typically only for bagless vacuums. If you're picking up a bagged vacuum, the bag is the filter, so you'll want to look for the HEPA rating there. Dysons are also an exception here, as their unique design doesn't require filters to avoid kicking up dust.
Weight
You may not think about how much your vacuum cleaner weighs, but you definitely will after spending an hour vacuuming every nook and cranny of your home. Lighter vacuums are easier to push around, pick up to move around obstacles, and carry up or down stairs.
You can find uprights in the 10 pound range. That isn't unreasonable, but they can also weigh as much as 20 pounds — probably more than you want to lug around the house. Though canister vacuums are typically lighter, a heavy canister vacuum is still heavier than a light upright vacuum. Regardless, check the weight before you buy.
If you really want a lower weight, look at sticks or robotic vacuums, which won't require heavy lifting — unless you want a robotic vacuum to clean both up- and downstairs. Just remember you won't get as much cleaning power from these.
Vacuums for Allergies or Pets
Some vacuums are promoted as helpful for those with allergies or for picking up pet hair, but they aren't inherently better than their standard counterparts. In both cases, you want a vacuum that cleans well and has a HEPA filter to catch extra grime instead of throwing it back into the air. Bagged vacuums are better for allergies, since they prevent you from being in contact with any of the dirt you pick up. Bagless vacuums are better for pet owners because otherwise you'll need to buy a lot of bags.
SEE ALSO: Here's the Scoop on Buying Cat Litter
"Pet" models may have extra attachments to make it easier to remove hair from furniture, but they aren't necessarily much different from ordinary upholstery brushes. Look at what's included — and consider whether you need it — before you pay extra for the word "pet" in the product name.
If your allergies are severe enough to warrant looking for an allergy-friendly vacuum, our first recommendation is to get someone else to vacuum the house to keep your exposure to dust down. Even the best vacuums will kick dirt into the air, potentially bothering your allergies. If that's not an option, Miele models are particularly good because their bodies are sealed better than the average vacuum, keeping the dirt inside instead of throwing it back into the air.
Other Features to Consider
Powered brush
Almost all upright, canister, robotic, and even stick vacuums have a rotating brush that scrubs dirt out of carpets. This adds a lot of cleaning power, and you really don't want to consider a vacuum without one. A powered brush attachment that can go on a wand to clean upholstery is a nice addition — especially if you have pets and will want to give your furniture a good cleaning — but you probably won't find it on budget models.
An option to turn off the brush
Yes, we just said you want a powered brush. But you also want to be able to turn the brush off if you use your vacuum on hard floors. Otherwise, the brush will kick dirt into the air instead of pulling it out of the carpet for your vacuum to suck up.
Height adjustment for uprights
If you're switching between floor types or carpet types, a way to adjust the height of the vacuum — which shouldn't be too high or too low to the floor — is important.
The right attachments
Attachments help your vacuum power through specialized cleaning situations. Most households will at least want an upholstery attachment for cleaning furniture, a crevice attachment for getting dirt around corners and baseboards, and a dusting brush to help with blinds.
What Should You Pay?
A $500 vacuum will clean powerfully for a decade, but a $150 model will have adequate power and likely last for 5 years.
As prices go up, vacuums typically have better cleaning power, extra accessories for different cleaning needs, greater longevity, and more convenience features — like the ability to turn off the floor brush for better hard-floor cleaning.
Look for a vacuum that has the features you want, without any extras you won't use.
However, you don't need to buy the most expensive vacuum to get a good one. We recommend getting one of the less expensive models that has all the features you need.
Buy on Sale
Vacuum sales are so common, there's no reason to pay full price. We see vacuum deals multiple times per day. While the makes and models on sale vary, if you have a good idea of what you want and a bit of patience, you'll be able to pick up a great vacuum at a great price.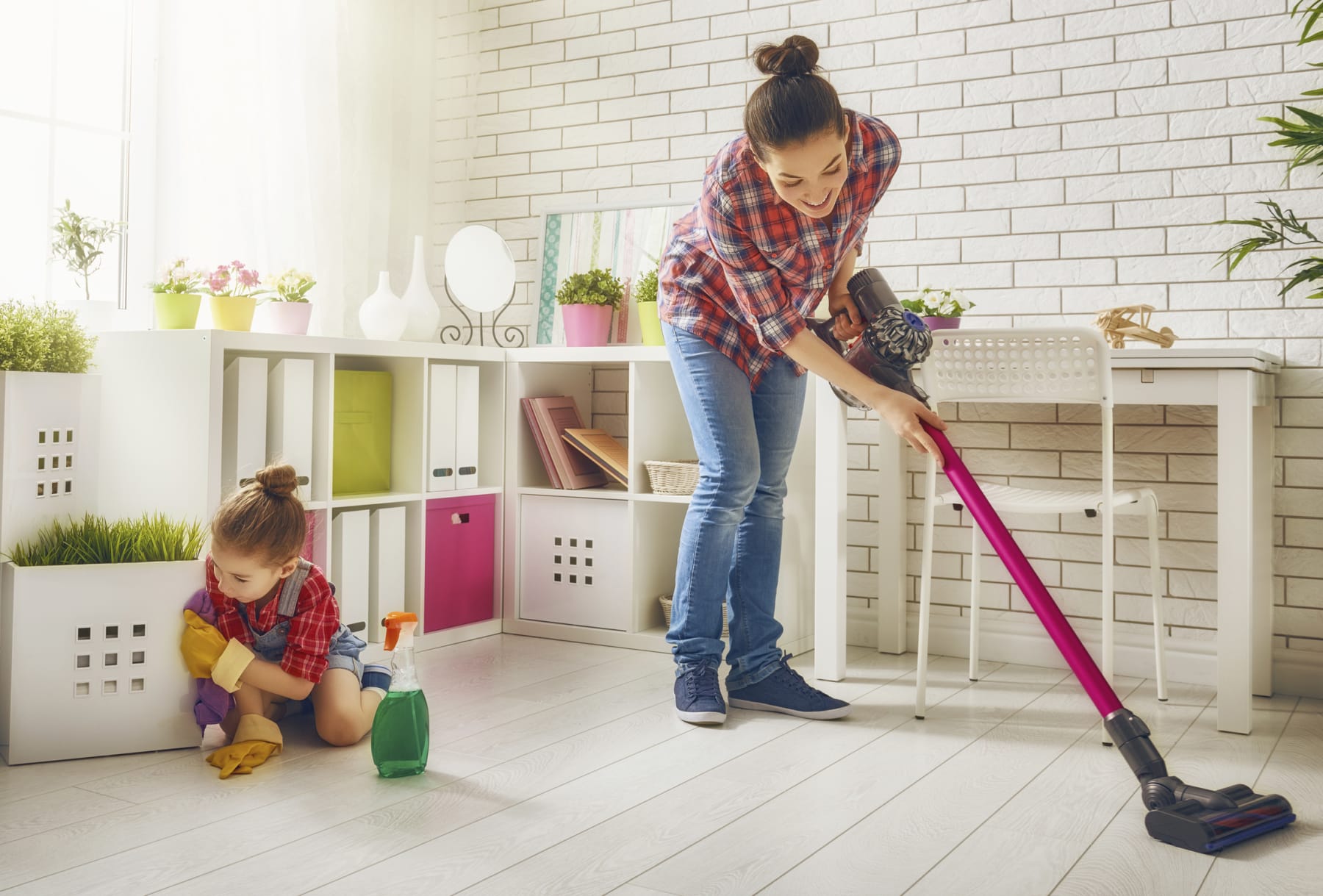 The 9 Brands to Shop
The following brands cover a lot of different styles and price ranges, but all of them produce reliable vacuums.
Bissell, Dirt Devil, Eureka, Hoover, and Shark
These brands are all known for budget-friendly standards, making uprights as well as some canister and stick-style vacuums. Each has decent vacuums that won't break the bank, ranging from $50 to $250.
Dyson's high-tech bagless vacs boast strong cleaning power and appealing features, like no filters to clean, easy maneuverability for uprights, and long hoses to help you reach the tight spaces canister vacs are so good at getting into. They're designed to last for 10 years and have warranties of up to five years, which isn't a bad trade-off for their higher price if you have a bit more to spend. Expect costs from $300 to $1,000, though you can often find good-as-new refurbished models at decent discounts.
SEE ALSO: Easy, Breezy Buying: Our Comprehensive Guide to Ceiling and Room Fans
Miele
This is the cream of the crop of vacuum cleaners. If your priority is getting the best possible clean, Miele is what you want. Its bagged canister and upright vacuums are high quality and high cost, running from around $200 up to $1,500. They can be especially good for allergy and asthma sufferers, as the vacuum bodies are well-sealed, which helps prevent any grime from escaping while you clean.
Roomba and Botvac
The top robotic options are both solid cleaners, and while both deliver a good clean, they work a bit differently. Roombas navigate randomly, bumping into things (gently) and then doing a turn-and-bump shuffle until they get away from the obstacle. Though it looks silly, Roombas do a good job at navigating crowded, cluttered spaces and rarely get stuck.
Botvacs use a laser to map out your room, and then run back and forth in neat patterns — but they'll give any obstacles a wide berth and tend to get stuck when they run into anything unexpected. They're best for large, uncluttered spaces.
Higher-end models offer more tech-friendly features, like programming and smartphone control. However, they don't clean much better, so we suggest sticking to midrange models that run around $300 to $400. Trust us: Even if you spend $900 on a robot vacuum, you're still going to need a conventional vacuum for more thorough cleanings.
Readers, what vacuum type and brand do you use? Would you recommend it to others? Share your thoughts in the comments below.
---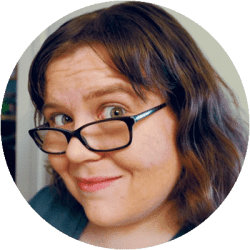 DealNews Contributing Writer
Originally working in IT, Elizabeth now writes on tech, gaming, and general consumer issues. Her articles have appeared in USA Today, Time, AOL, PriceGrabber, and more. She has been one of DealNews' most regular contributors since 2013, researching everything from vacuums to renters insurance to help consumers.
DealNews may be compensated by companies mentioned in this article. Please note that, although prices sometimes fluctuate or expire unexpectedly, all products and deals mentioned in this feature were available at the lowest total price we could find at the time of publication (unless otherwise specified).