9 Expensive Travel Mistakes You're Making
You need to book your vacation early... but not too early.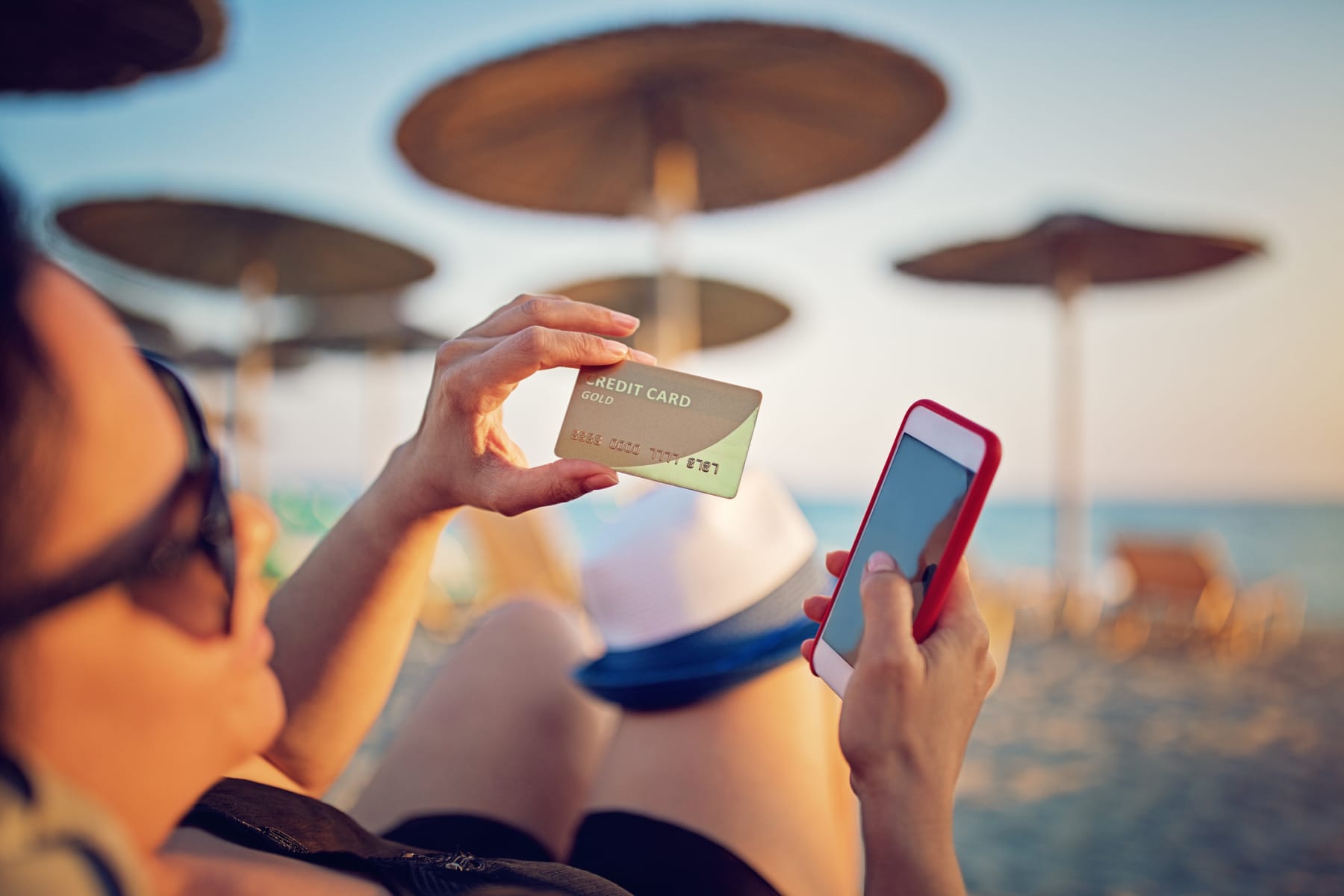 Booking the perfect family vacation is complicated, and getting a great deal can be even more complicated.
"For a lot of people, planning a vacation can be really time consuming and stressful," says Alexis Tiacoh, PR Specialist for Expedia. "In fact, we know that people do an average of 43 searches before they book anything, thinking that all that legwork is going to help them save a few dollars."
Avoiding rookie travel mistakes can save you hundreds or even thousands of dollars on every trip. Here are nine mistakes you're probably making when you shop for travel deals — and how to avoid them.
You're Not Booking Far Enough in Advance
While you can find last-minute travel deals, you shouldn't count on them. Flights sell out, hotels book up, and the bargains you want may never materialize. Patrick Surry, Chief Data Scientist at Hopper advises travelers to book their hotel stay first. The best rates are available two or three months before your trip, and booking early can save you an average $34 per night — which can add up over the course of a vacation.
The best hotel rates are available two or three months before your trip, and booking early can save you an average $34 per night.
For flights, you should book a little later. Hopper's data says the best time to book flights is about 30 days out (or a little longer if booking around a major holiday). After that, you can expect price increases every day — with the cost rocketing up by $11 per day a week before the flight.
Advance planning can help you save on a lot of other travel expenses, too, because many of your vacation arrangements get pricier when you wait to book them. Transfers from the airport to your hotel can be affordably booked online in advance, but cost more if you purchase them after you've landed. Rental cars may have the same rates for advance buyers and walk-ups, but budget-friendly compact cars may not be available if you don't make a reservation. Even your entertainment is more expensive, as ticket prices are usually higher at the gate.
You're Booking Too Far in Advance
While you don't want to book too late, you also don't want to book too early. According to Hopper, you aren't likely to find a deal on plane tickets until 150 days before takeoff. This means booking a flight too far in advance will earn you a higher price. And, unlike some items, you can't call up the airline asking to rebook if the price goes down. Most airlines charge a fee of around $200 for any alterations; the fee will probably be more than any savings.
SEE ALSO: DealNews Pros Share the Best Secrets to Cheaper Travel
But even though we said you shouldn't hope for last-minute bargains, hotels are one place you can catch last-minute deals. Prices can plummet as hotels try to make sure every room is full. The closer you get to your travel dates, the lower the cost could be. With airline prices going up as you get closer to your travel dates — and no guarantee you'll get a last-minute bargain in a hotel you want — it's hard to plan a vacation around a last-minute deal.
However, these can be great if you want to take a spontaneous road trip getaway (even if your "getaway" only sends you to the other side of town). You can search Hotels.com for bookings up to 5 am local time on the day of your stay, or use the HotelTonight app to find even more last-minute deals. If you aren't booking several months in advance, last-minute prices are the best you'll get.
You're Booking Too Close to Holidays
The busiest travel seasons are also the most expensive travel seasons. Picking the right time to travel will save you money and keep you away from crowds. January and October are generally the cheapest months to fly, saving you up to 36% off peak travel dates — and hotel rates typically follow the same savings pattern.
But if you absolutely have to take a summer vacation, August is cheaper than June or July — and according to Expedia, the last two weeks of August have the lowest rates of the summer. Rental cars are particularly pricey during the summer, especially around the 4th of July and Labor Day. "These are clearly big weekends for travel and road trips," explains Tiacoh. "So it's a good idea to reserve your ride early to lock in availability and a good rate."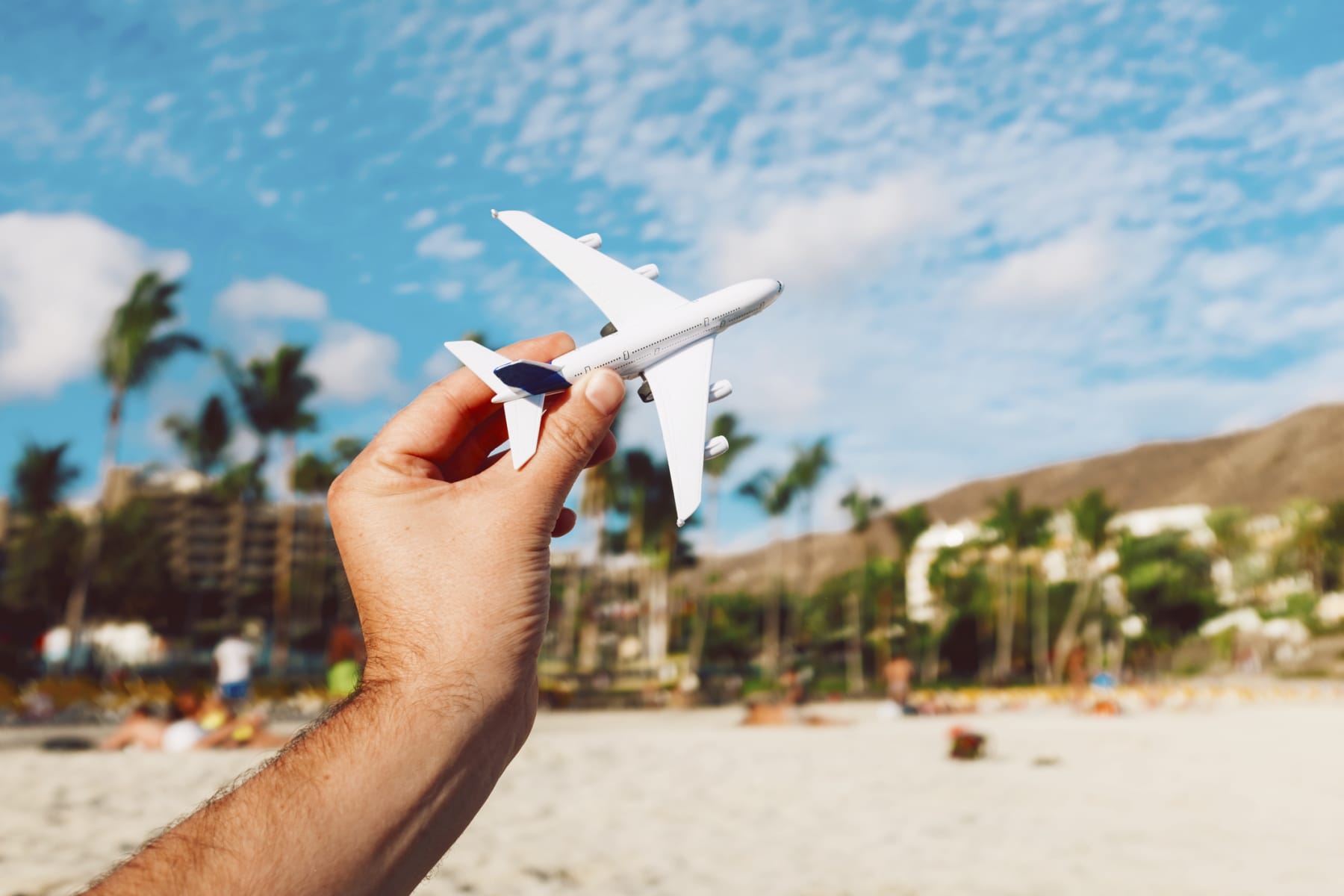 You're Not Being Flexible With Your Travel Dates
Beyond picking the right month to travel, it's important to pick the right day to travel. Because most travelers want to make the best use of their weekend, Friday is usually the most expensive day to fly. Friday flights cost an average of 20% more than the cheapest travel days (usually Tuesday or Sunday).
SEE ALSO: 8 Smart Money Moves to Make While Traveling
Hotel stays are also pricier over the weekend, with Friday and Saturday having the highest rates of the week. On Sunday — when weekend travelers head home — rates drop and usually stay low until the next weekend. Want a more luxurious stay? Hotels.com recommends asking for an upgrade if your stay starts on a Sunday. With more rooms available, you could snag a free (or discounted) upgrade.
You're Not Looking at Bundles
When it comes to travel, bundling your flight, hotel, and other extras can score you a great deal. While you may expect a vacation package to limit your options or pile on unnecessary extras, many travel sites let you build your own bundles with your choice of available flights and hotels. And the savings can be significant: Expedia reports that travelers can save an average of $600 by bundling their flight and hotel.
"Realistically, we know that packages aren't appealing to everyone," says Tiacoh. "A recent study told us that nearly 50% of people prefer to book their flight first, then come back for their hotel later."
Buying a vacation package that bundles your flight, hotel, and other extras can save you an average of $600.
This isn't to say that buying a bundle is always easier, but it's always worth checking. If you'd rather book separately, know that Expedia lets you add a hotel stay to an existing flight booking after the fact — that way, you're not forced to make all your travel decisions up front.
You're Not Hunting for Deals
We've all been there. Sometimes you think browsing a single travel site — where you probably see a range of similar prices for flights, hotels, and packages — is plenty of shopping around. But a single search won't show you all your options. Travel aggregator sites usually don't include every airline (like Southwest and JetBlue), and hotels sometimes have sales that don't show up on travel sites.
You could also have access to travel deals without even realizing it. For example, AAA and AARP members can often get travel discounts (though you may have to book directly through the organization to get them), and Costco sells travel at a discount, too.
What if you're shopping for sales? "Research and plan ahead for holidays such as New Year's, President's Day, and Spring Break (or January) and book your travel during Black Friday through Cyber Monday," says Josh Belkin, Vice President of Hotels.com. "There are typically great deals to be had for the end of the year and the first quarter."
Our data agrees: During the Black Friday season, you can find roundtrip domestic airfare for as low as $100 and hotels for up to 60% off. The best day to shop travel is usually Cyber Monday, though you'll start to see sales during Black Friday week.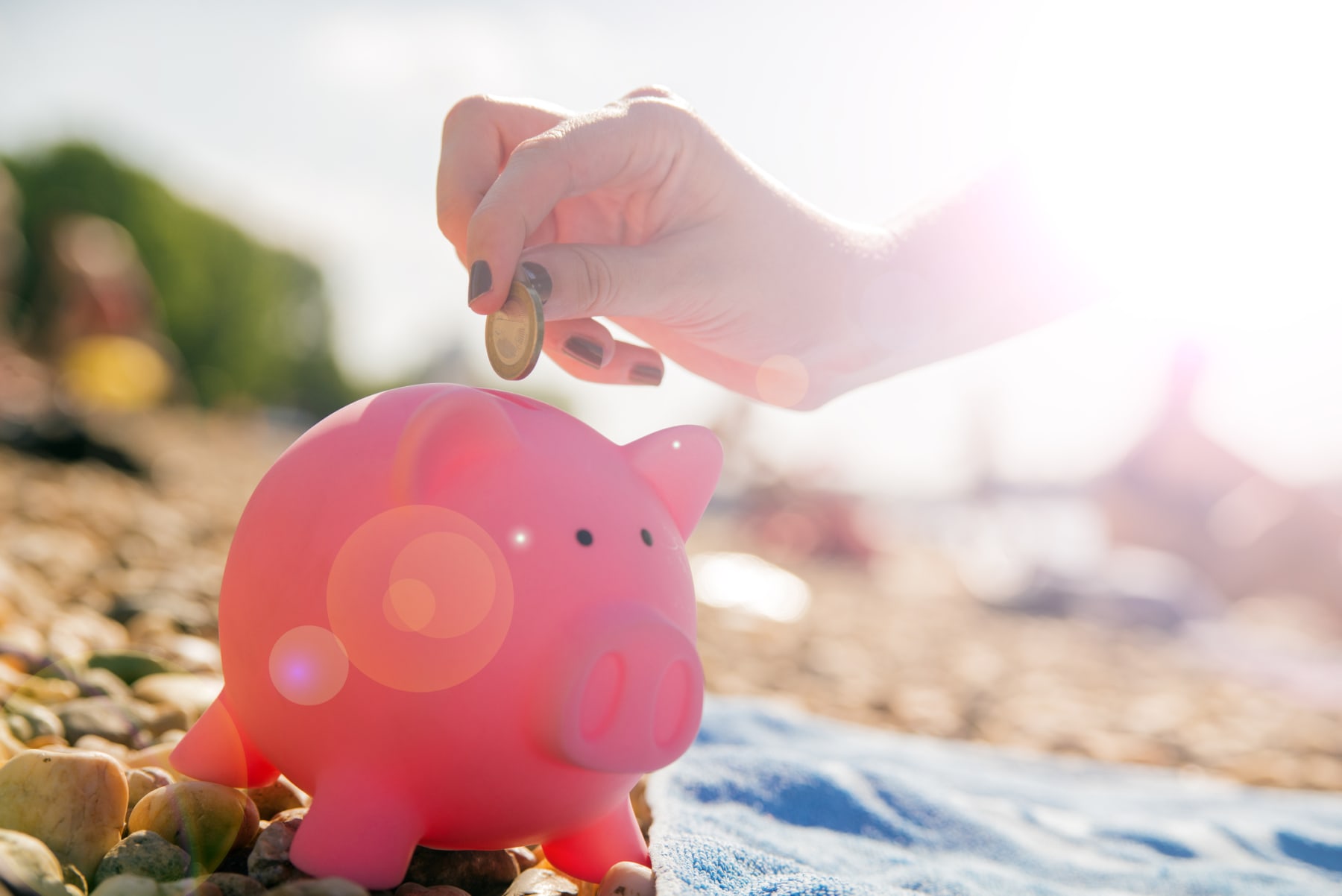 You're Not Considering Fees (Or Freebies)
Bargain prices aren't always true bargains, particularly when it comes to airfare. The lowest fares usually charge extra for checked bags, seats with reasonable leg room, and even overhead bin space. Always check the fees before you book, and consider higher fares if you need those extras.
You also need to consider hidden costs when you're shopping for hotels, which may charge extra for parking or WiFi. In some areas, resort fees will also bump up your nightly cost. On the other hand, freebies — such as a free airport shuttle or free breakfast — can save you quite a bit. It's worth checking out hotels with added amenities, even if they cost more.
Freebies like a free airport shuttle can save you quite a bit. It's worth checking out hotels with added amenities, even if they cost more.
Rental cars also come loaded with fees, but you can avoid the worst of them if you're careful. Bypassing toll roads, filling up the gas tank before you return the car, and returning your vehicle on time will all save you money. But do you even need a car? Depending on your destination, you may find public transportation to be a convenient (and cheap) way to get around.
You're Ignoring Reward Programs
"If you haven't already done so, sign up for all of the loyalty programs. Rack up the frequent flier miles and hotel points," explains Tiacoh. Some third-party booking services — like Expedia and Hotels.com — also offer their own rewards programs, which may let you earn rewards for both the booking site and the airline or hotel. Reward programs can also offer other benefits, like free WiFi at a hotel or priority boarding on a flight (though you may need to be a frequent traveler to get them).
Your credit card may offer travel rewards, too: many rewards cards let you redeem points for travel, so it's worth checking to see if you can redeem any rewards. Even if you don't have travel rewards, your card may offer travel benefits, like insurance for car rentals if you pay with your card.
You're Not Researching Your Destination
So you've picked your destination and a few things you want to see while you're there. But have you really done your homework? Even if you enjoy spontaneity, it's worth doing some extra research to make your trip easier and often cheaper.
SEE ALSO: The 9 Best Travel Credit Cards for 2018
Start by investigating any attractions you want to hit. You'll want to know their hours, any closures, and whether you can get discounted tickets in advance. Ticket bundles like CityPass can be a bargain, too, if they include the places you want to visit. Looking into area restaurants can also help you save. The restaurants closest to big tourist destinations are often expensive — but if you wander a little off the tourist trail, you'll find more modest prices.
But the only way to know whether you can find a deal is to check in advance.
Readers, have you made any of these mistakes when planning a vacation? How do you save money on travel? Share your tips and tricks in the comments below!
---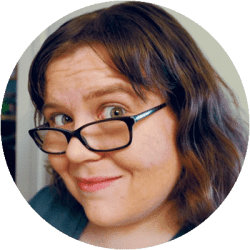 DealNews Contributing Writer
Originally working in IT, Elizabeth now writes on tech, gaming, and general consumer issues. Her articles have appeared in USA Today, Time, AOL, PriceGrabber, and more. She has been one of DealNews' most regular contributors since 2013, researching everything from vacuums to renters insurance to help consumers.
DealNews may be compensated by companies mentioned in this article. Please note that, although prices sometimes fluctuate or expire unexpectedly, all products and deals mentioned in this feature were available at the lowest total price we could find at the time of publication (unless otherwise specified).