Everything You Need to Know About the Steam Summer Sale
We don't know exactly when it will start, but can reliably estimate the deals you should (and shouldn't) wait for.
One of Valve's two biggest sales is inbound soon — the Steam Summer Sale — and it's a major event for PC gamers, with discounts on hundreds of titles from a wide variety of publishers.
When exactly the sale will start isn't clear, since Valve never announces dates in advance. Recent rumors said it would start early this year, by May 26, but that wasn't the case. Another credible-ish rumor from just this week says June 11, but it has usually started in late June or July. Once it starts, it will probably last for around two weeks.
What Discounts Will Steam Offer?
How much should you expect a game to drop? A lot depends on its release date and publisher. In general, indie game publishers seem more willing to steeply discount than established development studios, but few publishers of any type will steeply slash a title that only came out a few months ago.
For a recently-released title, you can probably hope for a discount between 20% and 50% off. On the other hand, older hits like Rogue Legacy, Terraria, or Dungeons of Dredmor can reliably be expected to drop to 75% off or more at some point during any major sale, and a few titles have dipped as low as 95% off.
Also look out for games that received small discounts during the last sale, as they may go deeper this time around. Divinity: Original Sin, Borderlands: The Pre-Sequel, The Legend of Korra, NBA 2K15, Endless Legend, and Call of Duty: Advanced Warfare, all for PC, are examples of titles that received discounts of 50% off or less last sale, making them good candidates for bigger savings this time around.
Save More With Friends
Of note, you can often snag even better prices for multiplayer games if you can find some friends who want to split a bundle. Many games with multiplayer functionality are sold in 4-packs at a "Buy-3-Get-1-Free" price. When a title is discounted, multipacks and DLC typically gain the same percent-off discount, meaning you can double up on your savings. (And play the game with your friends instead of strangers!)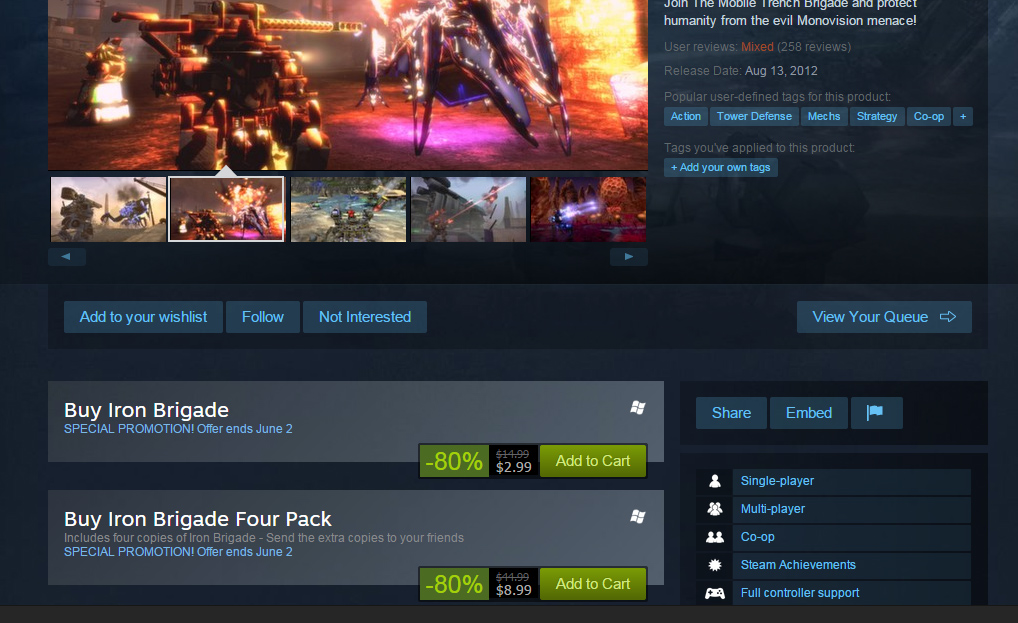 Wait for the Best Deals
Once the sale starts, don't jump the gun. Seeing that a title on your wishlist is 25% off may have you mousing over "Add to Cart," but it may pay to wait. That same game may later drop further. If you visit a game's individual page on the Steam Store, look near the discounted price for the text "Offer ends..." to see how long you can wait to pounce on the current price. Buy it on the last day the price is valid if you haven't seen a better sale before then.
While many games carry a healthy discount for the entire sale, the best deals come from the short-term Steam Daily Deals, Flash Sales, or Community Choice Sales. Valve typically offers new Daily Deals every 24 hours, and new Flash Sales every 8 hours. Community Choice deals have generally changed every 8 hours as well, but lasted for a full day during Steam's most recent major sale. If a game you want gets discounted as part of one of these sales, purchasing it is a safe bet if you want to snag the lowest price you can.
Save a Little More via the Steam Market
The Community Choice deals deserve a little special commentary. Typically, the community is allowed to vote for their choice between three games that share a similar theme or genre. The winner will receive a large discount when the next vote opens.
Interestingly, votes in these Community Choice deals have earned sale-themed Steam Trading Cards in past sales. You also earn these cards for making purchases during the sale, but voting gives you cards at no cost. While these cards can be combined and redeemed for random vanity items (like backgrounds for your profile or emoticons you can use in Steam chat), they can also be sold to others on the Steam Market. The price tends to drop over the course of the sale, but if you have no interest in the rewards, a dedicated penny-pincher can easily make a few bucks that can be put towards another game by earning and selling these cards.
Check for "Hidden" Sales
Checking the Steam Store homepage during the Summer Sale may alert you to a daily deal for the third installment of that series your sister said was amazing. What it won't tell you is that frequently, the publisher will offer that same discount for other related games. If you check, you'll often find that previous titles in a game series have received a similar discount. (So, for example, a deal on Civilization V likely means you can pick up Civilization IV at a heavy discount as well.)
Add Games to Your Wishlist to be Notified of Sales
One final tip — if you have a Steam account, put games you're interested in on your Wishlist to receive an email notification when these games are discounted.
Readers, what discounts do you hope to see this sale? Whether they're old favorites or great new titles, let us know in the comments below!
---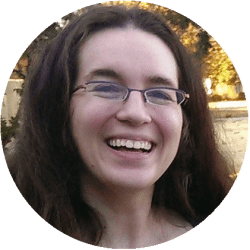 Contributing Writer
Formerly a content writer for DealNews, Erin Coduti now brings that experience to the blog team as a freelancer. Previously, she wrote for a television news station and a literary fan magazine.
DealNews may be compensated by companies mentioned in this article. Please note that, although prices sometimes fluctuate or expire unexpectedly, all products and deals mentioned in this feature were available at the lowest total price we could find at the time of publication (unless otherwise specified).