Everything You Need to Know About Traveling With Pets
Got an anxious pup? Experts don't recommend giving your pets sedatives for air travel, because that can increase the risk of heart and respiratory problems.
Whether you want to take your dog camping or sail the world with your chicken, traveling with pets can be fun. Before you pack up your pet, however, there are a lot of things to consider, from method of transportation and cost to finding dog-friendly wineries.
Below are our top tips to help plan a safe and fun vacation with your pet.
Visit the Vet
The vet can make sure your pet is healthy for travel, and can safeguard against potential travel issues: They can provide you with flea and tick medication before an upcoming camping trip, and ensure your pet is up-to-date with vaccinations.
Many states require a certificate of veterinary inspection — technically, even if you're just crossing state lines in a car. However, pet owners traveling by air definitely need a certificate from a federally accredited veterinarian stating that the pet has no signs of disease that could be passed to other animals or people. Regulations vary by destination; health certificates from the U.S. for domestic travel, Mexico, and Canada can be completed up to the day of the move.
For international travel, some countries require a health certificate that is completed within a few days, while preparations for some destinations may take six to seven months, according to information from IPATA, so it's best to plan ahead. Some airlines also require an acclimation certificate for air travel.
Prepare Pet Paperwork
"It's always a good idea to travel with Fido's paperwork and vaccination records," says Lauren Greer, social media and partner relations manager for BringFido.com. "While not every hotel will require it, we recommend keeping it with you just in case."
The American Veterinary Medical Association (AVMA) recommends bringing your vet's information, a list of emergency vets along the way and at your destination, info for National Animal Poison Control, and a travel ID tag. Also make sure that the microchip information is up-to-date with your current contact info.
Consider Cost
Before taking your pet on vacation, add up the costs: a visit to the vet, flight fees, the cost of a carrier and other possible travel supplies, and possible hotel or accommodation fees. However, just as with booking any hotel room, research and planning ahead can save you some money. For example, the search filters on BringFido.com allows for a searching by price or for hotels with no pet fees.
Add up all the fees that you'll incur by bringing your pet on your trip. You may find that it's cheaper to bring them than it is to board them at home.
"Taking your pet on vacation can actually be more affordable than paying to board them while you're away," says Greer. "Several hotel chains welcome pets to stay free, while others may only charge a one-time cleaning fee. It's best to do the research ahead of time ... Even a hotel with a small fee can be less than the cost of boarding."
SEE ALSO: 5 Annoying Things Travelers Do That Drive Us Crazy
Know the Rules When Booking a Flight
The rules and prices for pet travel vary by airline. BringFido.com has a handy list of airline policies and prices for both cabin and cargo transport, but double-check with the airline before booking.
Airlines typically have a limit of how many animals can be in the cabin, and there's also often a size limit. Service animals, such as seeing-eye dogs — and, often, emotional support animals with the proper documentation — fly in the air cabins at no additional charge outside the carrier.
However, some restrictions apply only to brachycephalic, snub-nosed animals (like bulldogs, pugs, and Himalayan cats), because they are more vulnerable to air changes. Some airlines will not accept snub-nosed animals as cargo.
While some pet owners might be wary of putting their animals in cargo, 2015 data from the U.S. Department of Transportation shows that pet travel is the safest it has been in years. "Shipping a pet is very safe when the proper precautions are taken," says Kim Cunningham, communication director for the International Pet and Animal Transportation Association (IPATA), a network of pet shippers. "Dogs and cats generally do very well traveling in cargo as pet shippers plan their shipment very carefully."
Check if There's a Heat (or Cold) Embargo
If you're playing on flying with a dog or cat, be sure to keep the weather in mind. When temperatures are extremely hot or cold, airlines often do not accept pets as cargo for the animals' safety.
"Many airlines institute heat embargoes during the summer, which protect pets from exposure to extreme heat while moving between terminals and aircraft or while awaiting departure," says Cunningham. If you're traveling in the summer or winter, says Cunningham, "The best advice is to check with the airline or a pet shipper before making reservations."
Pack Properly for Your Pet
Whether flying or driving, make sure you have the correct carrier. In the case of airlines, the requirements may vary for cargo versus cabin travel. "Each airline has different requirements and restrictions, so it's best to check before purchasing," says Greer. "In general though, soft-sided carriers often work best for small dogs who may travel as a carry-on," she says. "Just make sure they are leak proof. Hard-sided carriers are required for dogs that need to be checked into cargo. Make sure the carriers are well ventilated; and Fido must be able to stand up and move around inside the carrier."
Pack a food bowl and water bowl, and leave them in the crate in case an airline employee needs to feed your pet during a wait before or after the flight. The USDA recommends feeding your pet four hours before the flight.
Also make a checklist of whatever your pet might need on the go: a leash, collar, ID, food and treats, waste bags, grooming wipes, and any prescription medications, as well as a recent photo of your pet saved to your phone, says Greer. Cats will also need a litter box or disposable litter pans.
Consider a Pro Pet Shipper
If the thought of regulations, pet passports, and health certificates is making your trip stressful, consider a professional pet shipper. "Pet shippers have expertise dealing with heat embargoes, airlines, flight regulations, flight container requirements, pickup and delivery arrangements, quarantine, boarding, import and export arrangements and proper identification," says Cunningham. "Your pet is a member of your family and you want to make sure they have a safe, comfortable travel experience."
While the price depends on a variety of aspects — including city of origin and destination, time of year, and size of the animal — pet shippers should be able to provide a cost estimate quickly, she says.
Deal With Anxiety
"The most common issue that we encounter is animals that suffer from anxiety," Cunningham says. "These animals are best placed on anti-anxiety medications prescribed by your veterinarian starting several weeks before travel and acclimating them to their travel kennel and traveling within the kennel."
"The most common issue that we encounter is animals that suffer from anxiety."
While anxiety medications prescribed by a vet are OK, the AVMA recommends not giving animals tranquilizers or sedatives for air travel, because it can increase the risk of heart and respiratory problems. Almost half of all pet deaths during air transportation are caused by over-sedation. Pets should be sedated only if it is deemed absolutely necessary by your vet.
Think About Car Safety
The temperature in a parked car can rise 20 degrees in just 10 minutes, so don't leave your pet alone. The AMVA recommends that the animal should be properly restrained in a carrier or harness for the pet's safety, as well as everyone else's safety, as an animal could be a distraction and cause an accident.
Book a Pet-Friendly Room
"All hotels have different pet policies," says Greer. "On BringFido, we provide information such as pet weight limits, pet fees and deposits, restrictions, and if pets are only allowed in certain room types."
Some hotels and resorts even cater to the furry members of your travel party. Kimpton boutique hotels, for instance, offer amenities like pet concierges, loaner pet beds and bowls, bags for walking the dog, and a list of nearby pet-friendly businesses. The Soho Grand Hotel in New York has a dog park and even loaner goldfish (for people, not cats).
"If you plan on going out to dinner or to an event where Fido may not be welcome, you'll want to confirm that the hotel will allow him to be left alone," Greer says. "Some hotels provide pet sitting services. If Fido cannot be left alone and no sitting services are offered, Rover.com and DogVacay.com can be great resources to find someone local to watch Fido while you're out." If your dog might bark or howl when left alone, leave a number at the hotel's front desk so you can be reached.
Know What 'Pet Friendly Hotel' Means
Keep in mind that not all dog friendly hotels and motels accept cats. "It's always a good idea to check with the hotel first," says Greer. "This goes for other animals as well. We've helped find accommodations for pigs, monkeys, chickens, rabbits, birds and fish."
Keep in mind that some cats often hide when they arrive in unfamiliar places, so check that the hotel room is safe for the cat and that you won't spend hours trying to coax him from under the bed.
Take Care of Business
While a cat can have a litter box in your hotel room, a dog will need to be walked, so make sure you know where to go — or specifically, where the dog can go. "In big cities, even pet-friendly hotels often have little green space," says Greer. "Finding a dog park or greenway nearby is important." A few airports, including JFK, O'Hare, and Vancouver International Airport, have specific pet bathrooms.
The BringFido app can help you find dog-friendly parks, beaches, restaurants, and other businesses while traveling. GoPetFriendly.com also has a helpful Road Trip Planner with more than 60,000 locations mapped out throughout the U.S. and Canada, so you can find off-leash parks, campgrounds, hotels, and even dog-friendly wineries while you travel.
SEE ALSO: How to Tell If Pet Insurance Policies Are Worth the Cost
Research Other Forms of Transportation
Most buses won't take pets as passengers, according to IPATA, but Amtrak recently changed its policy and allows for cats and dogs as passengers.
Only the Queen Mary 2 has a kennel space for transatlantic journeys. If you're boating, have a dog-overboard plan and invest in a lifejacket.
Know Beach and Campground Rules
"Pet owners want Fido to be able to play in the water and walk on the beach, but many beaches prohibit dogs," says Greer. "When planning a vacation with Fido, it's always important that not only a hotel or rental be pet-friendly, but the surrounding area have plenty of pet-friendly features as well."
Along the same lines, find a dog-friendly campground, but find out the fees, amenities, and rules first. Before you go, make sure your dog will be allowed on hiking trails and in the water. Even if your dog has flea and tick repellent, do a tick-check if he's been in wooded or grassy areas.
Allow for More Travel Time
Amy Burkert, co-founder of GoPetFriendly.com, reminds pet owners to be conservative with travel time estimates — making a plan and then dividing by two — as everything takes a little longer when traveling with a pet. "And that's a good thing!" she writes. "It reminds you to slow down and 'sniff the roses.'"
Reader, what are your tips for traveling with pets? Let us know in the comments below.
---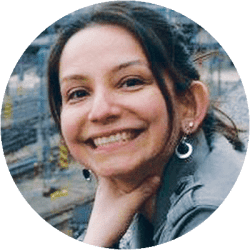 DealNews Contributing Writer
Josie Rubio was a Brooklyn-based freelance editor and writer, who interviewed everyone from Britney Spears to ghost experts during her lengthy journalism career. She visited five continents, and loved to write about travel, food, nutrition, health, gardening... and pretty much everything.

Note: Josie Rubio died on December 3, 2019.
DealNews may be compensated by companies mentioned in this article. Please note that, although prices sometimes fluctuate or expire unexpectedly, all products and deals mentioned in this feature were available at the lowest total price we could find at the time of publication (unless otherwise specified).