Even High-End 4K TVs Are Dropping to Bargain Bin Prices
Name-brand 4K TVs are seeing price cuts of up to 51% off their original MSRP. While many are still costlier than 1080 sets, 4K TVs from Sony and LG are quickly dropping in price.
By now you've probably heard the news. The TV sitting in your living room is outdated. A 1080p resolution is no longer the holy grail of couch potatoes, and instead the industry is moving toward 4K, which provides four times the resolution. But as with all new technology, 4K TVs command a high price tag, with numbers that can reach up to three times higher than their 1080p counterparts.
But not all 4K TVs require a CEO's salary. In fact, 4K TVs are dropping in price faster than we initially thought. Sure, you're probably well aware of the eye-poppingly cheap "off-brand" options from Seiki that have pushed prices well below $1,000, but we discovered that higher-end, name-brand sets from the likes of Sony and LG are also seeing massive price cuts.
As more 4K TVs hit the market, prices will continue to drop. But, in the meantime, we've spotted a few deals and models we think early adopters should keep an eye on.
Sony and LG 4K TVs See Price Drops of Up to 51% Off
Sony announced this year that it would spin off its TV arm into a wholly owned subsidiary that will focus on quality, high-end TVs with a strong emphasis on 4K displays. And that's where the company's XBR-65X850A comes into the picture. The 65" LCD, which debuted in October with an MSRP of $4,999, is one of the 4K TVs we recommend early adopters look out for. This TV has seen a 45% price drop since its debut. And that's no one-time price error, because twice in May we saw it for $2,749. (In both instances it was from BuyDig.) As far as features are concerned, this TV packs it all from a 120Hz refresh rate down to built-in WiFi with app support.
A slightly cheaper alternative to the 65" XBR-65X850A is Sony's 55" XBR-55X850A, which at the time of this writing holds the title of being the cheapest name-brand 55" 4K TV we've seen. The TV, which was sold via Fry's for a price that was a whopping 51% cheaper than its debut price of $3,499, is still a newcomer to our site in that we've only just started seeing deals on this TV. Nevertheless, it could be the cheapest name-brand 4K TV early adopters see this coming summer.
Like the aforementioned Sony, LG's 55UB8500 only recently made it to our deal pages. This 2014 TV is part of LG's mid-tier line and just last week debuted on our site for $1,799, which is 10% under its retail price of $2,000.
The 1080p TV with a 4K Brain
Finally, while not technically a 4K TV, Sharp's Aquos LC-60TQ15U is a 1080p TV that can display 4K content. Sharp's secret sauce lies in the TV's subpixels; the Aquos LC-60TQ15U uses four subpixels instead of three, like most TVs. The result is a TV that — although not natively 4K — is noticeably better than 1080p. The Aquos LC-60TQ15U debuted in March for $2,599 and has since dropped 35% in price to $1,700.
Deals on 4K TVs Will Only Get Better
4K technology isn't for everyone. Sure, the displays may impress you at your local big box, but there's still a scarcity of 4K content to watch, and consumers can find great deals on 1080p TVs for a fraction of the cost.
Furthermore, as more 4K TVs (and content) hit the mainstream, you can expect retailers to provide even better discounts, particularly for the holiday season, which is roughly five months away.
But if you've always been the early adopter or if you simply want to track prices/models for when you do make a purchase, the aforementioned sets should provide an excellent starting point. You needn't settle for third-tier brands anymore in order to get a deal on 4K.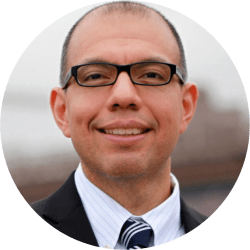 Contributing Writer
With over a decade of experience covering technology, Louis Ramirez has written for CNET, Laptop, Gizmodo, and various other publications. Follow him on Twitter at
@louisramirez
.
DealNews may be compensated by companies mentioned in this article. Please note that, although prices sometimes fluctuate or expire unexpectedly, all products and deals mentioned in this feature were available at the lowest total price we could find at the time of publication (unless otherwise specified).