10 Essential Tips for a First-Time Cruiser
From destinations to deck chairs, here's how to make the most of your getaway at sea.
Now that fall is upon us and our summer vacations are fading into memory, the only prescription is... more vacation. It may not have previously occurred to you to look at cruises as a potential getaway, but it's never too late to try it for the first time!
Cruises, however, are a pretty unique holiday experience, so you might be wondering how to make the most of your trip. So for any curious cruisers out there, we've got 10 tips to help you book the perfect getaway at sea.
After reading the list, you can peruse our travel deals for the right trip for you. We especially recommend shopping Princess Cruises' 3 For Free sale while it offers a host of free extras and upgrades for next year's routes.
Use Your Destination As a Starting Point
The first step in any journey is choosing where you want to end up. Everyone has a preferred style of holiday: sunny skies and relaxation, cultural exploration, or maybe just a cocktail by the pool. A cruise will let you do all these things, and it's also the perfect opportunity to try something new.
Check out all the ports of call and possible excursions offered during your trip. Cruises make it easy to break your usual vacation habits just by going with the flow! Or… the tide? We don't know how oceans work.
PRO TIP TIME: You can save yourself all the time, effort, and research that goes into planning a multi-city vacation in an unfamiliar part of the world by finding yourself a cruise with multiple ports of call.
For example, Princess Cruises' Mexican routes usually stop at all the top iconic cities the country has to offer, including the gorgeous resort town of Cabo San Lucas on the Baja peninsula, as well as the historic Mazatlan and lively Puerto Vallarta on the mainland. You'll have no need for a rental car (or, since it's tequila country, a designated driver).
Timing Is Everything
Once you have the where, your next step is the when. The summer months are an obvious choice if you're craving a deck chair, an even tan, and some fun in the sun. But if you hate a crowded deck, choosing to cruise during the shoulder season is also a reliable way to save some money. (Of course, you can immediately put those savings to work by booking a drink package — you might as well make full use of your budget.)
If you hate a crowded deck, choosing to cruise during the shoulder season is a reliable way to save some money.
The shoulder season is a sweet spot between the off and peak seasons for a particular route, and it's usually determined by the local weather. Each destination is unique, too, so it's best to do your research when pricing out your options for any particular location. For example, you can get the best deal on Alaskan cruises at the start and end of the May-to-September window (although you may end up paying the difference in thermal underwear bills).
It's all about balancing the weather and your budget, and luckily, Princess Cruises' current sale offers voyages from summer to winter 2019, so you can find the timing that's right for you. Opting for excursions that fall just outside of the peak season for a location can save you several hundreds of dollars, depending on the route.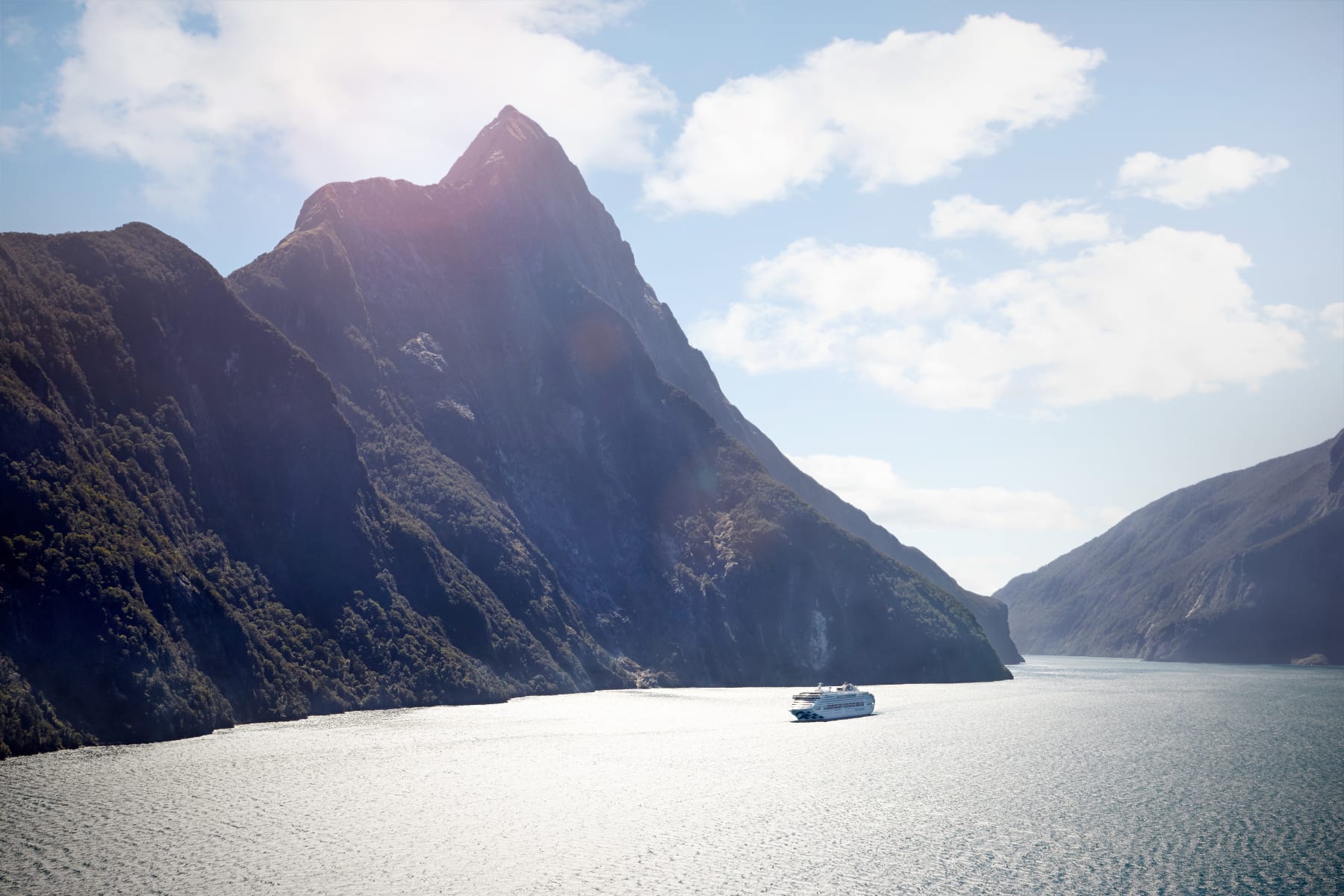 Your Room Selection Can Make a Huge Difference
While you'll ideally be spending most of your day exploring the ship and your environs, you still need to sleep sometime — ideally on a mattress so comfortable, it's actually won awards — so put some thought into your room.
Princess Cruises' 3 For Free sale allows you to choose your preferred stateroom location at no additional cost — meaning you can make sure you've chosen the stateroom that best matches your needs. For example, if you prefer a remote space, then a balcony room away from the decks will provide a more private experience. But if your main interest is to lavish in the sun, consider booking a room in close proximity to the sun decks and pools.
Regardless of the room you choose, if you're traveling on Princess, then you'll be sleeping on Cruise Critic's vote for the best cruise ship bed, no matter what.
PRO TIP TIME: If someone in your group has mobility concerns, consider booking a room that's closer to the elevators.
Gratuities Don't Have to Be Hard
Tipping can be hard to figure out when you're staying at a hotel in your own home state, never mind on an enormous boat on the other side of the world. From stateroom attendants to bartenders to waiters, it's important to get familiar with what's expected from you. Many cruises will automatically add a room gratuity to your bill; some add gratuities to your dining and drinks charges; others leave you to figure it out all by yourself.
Luckily, Princess Cruises figures most of this out for you. During their 3 For Free sale, they'll cover up to a $15.50 gratuity per person per day at no added charge, which gets shared among most of the staff taking care of you. Bar and dining room wine charges have a 15% tip built in. All you're left to worry about is your casino dealers and excursion guides, as well as whatever extra gratuities you want to hand out in cash.
PRO TIP TIME: Most extra gratuities can still be added to your bill at the end of the trip, so you're unlikely to need any actual cash once you're on the ship.
Get three freebies when you book with Princess Cruises!
Score a free stateroom location upgrade, free gratuities, and free onboard spending of up to $200 per guest.
Click Here to Save
Simplify a Group Vacation
If you've ever tried booking a trip with friends or family members, you know exactly how hard it can be to coordinate accommodations, tickets, food, and activities. (And that's before you break down who's paying for what!)
Want adjoining rooms, but don't want to pay the extra cost? Choose adjacent balcony rooms, and once you're on the boat, you can ask for the divider to be removed.
A cruise sidesteps the entire ordeal by offering all of the above in one location, and mostly on a single bill. All that's left is to corral that one friend who refuses to commit to anything in a timely manner to get on board (figuratively, and then literally).
PRO TIP TIME: Want adjoining rooms, but don't want to pay the extra cost? Instead, choose adjacent balcony rooms, and once you're on the boat, you can ask for the divider to be removed. And if they refuse? Climbing along the balcony railings should make for some swashbuckling fun. ("Please don't do this!" — All of our lawyers at once.)
Make the Most of Your Time Onboard
There's a cruise for everything. Whether you want the big-business equivalent of riverboat gambling (see pretty much every cruise) or a combination of rock concerts and pro wrasslin' (yes, this does exist), every possible taste is catered to. So once you're on board, make sure you're experiencing it all.
To ensure maximum enjoyment, Princess' current sale throws in up to a $200 credit per person for onboard spending. This can be spent on anything from specialty dining or shore excursions to bagging duty-free savings on souvenirs in the onboard stores (shop early, since prices won't drop during the trip and items may sell out). They also offer intriguing activities like a 300-square-foot outdoors cinema, painting classes, and Country & Western parties. For the truly brave, there's The Voice of the Ocean (an activity that's based on The Voice, and allows you to finally put your competitive side to use with your karaoke skills).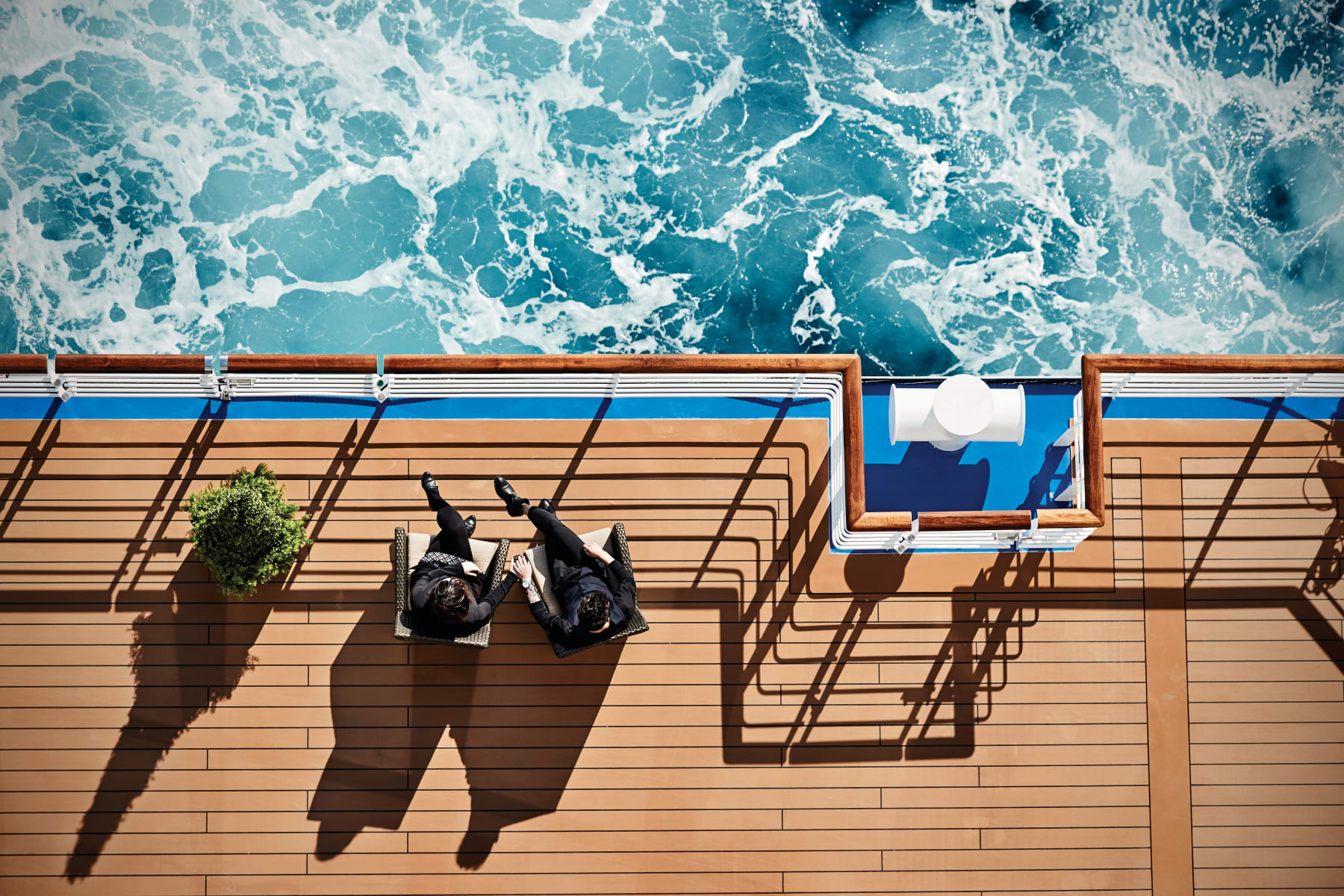 Be Smart About Your Deck Chair Experience
One of the best perks to a cruise is basking in the sun (and possibly sipping on a cocktail) while the open sky fills your view. To do that properly though, you'll want to optimize your lounging experience.
Firstly, get there early to snag a spot. After all, the early passenger-bird gets the chair-worm. (Please don't picture that.) Secondly, the boat you choose can make a big difference in your lounging experience. Princess Cruises, for example, prioritizes sunbathing so their boats tend to have more lounging space and, thus, more available chairs.
Lastly, if you notice an egregiously "reserved" chair with nary a lounger to be seen, it's likely that the cruise staff will be more than happy to assist with remedying the situation on your behalf.
PRO TIP TIME: Once you do get a chair, use towel clips! It can get mighty windy on cruise decks, so securely fastening your towel means you won't end up in an absurd Benny Hill chase sequence later.
Looking for an extra-relaxing experience? Princess Cruises also offers "The Sanctuary", an adults-only top-deck retreat, that even provides open-air massages while you watch the world go by.
Excursions Can Make or Break a Cruise
If the goal of your vacation is to experience another country, choosing the right excursions for your tastes is paramount. This can mean different things to different people. Outdoorsy types might prefer lots of hiking and adventure activities, while others might want to relax on beaches and browse local stores. For those who want to immerse themselves in another culture, a tour of local temples or historical sites is bound to leave a lasting impression.
For those who want to immerse themselves in another culture, a tour of local temples or historical sites is bound to leave a lasting impression.
Best of all? That onboard credit Princess Cruises offers during the 3 For Free sale can be used towards the cost of your excursions, meaning you can indulge in an afternoon of amateur snorkeling or explore a local winery — all on the company's dime.
Properly Packed Luggage Spares You Worry and Expense
This guide to packing for cruises is nothing if not exhaustive. We suggest reading through that, itemizing what you need, and then double-, triple-, and quadruple-checking your luggage before you set off. While you will be able to buy the necessities onboard, having a ready supply of the essentials is always a good idea.
Broadly speaking, those essentials are the same as for any trip; you'll want your relevant tickets, passport, identification, sunscreen, medications, and so on. Cruises can throw some interesting wrinkles in there, though. For example, not much light will reach an interior stateroom at night, so a flashlight and spare batteries could save you some stubbed toes. Bring a backpack for excursions, and some old tennis shoes for any messier locations.
And finally, keep in mind any dress codes your cruise may enforce. For the most part, this will mean packing casual sportswear for the days, and then something a little more presentable for evening entertainment.
PRO TIP TIME: Princess Cruises trips of five days or more also have at least one "Formal Night." You can save on luggage space (and avoid any unsightly creasing) by opting for an onboard rental. Better still, use the leftover luggage space to pack some wine; you can bring one bottle per adult, saving you money on after-dinner drinks.
Enjoy the Experience
There'll always be something to stress about on any holiday. On a cruise ship, getting from your stateroom to a dining room will require a map and some navigational skills. Keeping track of time on your excursion days — especially if you're traveling as a family — could also be a source of headaches. But wherever you are, and whatever you're doing, remember that the whole point of the endeavor is to relax and savor the experience. Princess Cruises' slogan is "Come Back New," after all. You may never see these locations again! If you're visiting the Australian coral reefs or the Alaskan glaciers, they might not exist in this state to be seen again.
If you've followed all of the 9 preceding tips, hopefully you'll find it easy to make time to let a little awe — something of the numinous — infuse your trip. And if not, at least you'll save money!
---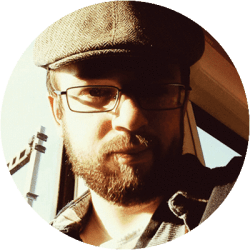 Associate Editor
Alan Byrne is actually quite busy watching Frasier, finding jokes to steal for his next blog. His areas of expertise are video games and "assorted nonsense."
DealNews may be compensated by companies mentioned in this article. Please note that, although prices sometimes fluctuate or expire unexpectedly, all products and deals mentioned in this feature were available at the lowest total price we could find at the time of publication (unless otherwise specified).