Eating Your Way Across America: The USA's Most Loved Cheap Eats
From Maine to California, and all points coast to coast, delicious American fare is everywhere. And while you can find regional specialties nationwide, if you want, say, a Philadelphia cheese steak, there's nothing like going to the City of Brotherly Love for a taste of the real deal. The same goes for Buffalo wings in Buffalo, NY, and pan pizza in Chicago.
Unfortunately, we don't all have bottomless stomachs — or wallets — so our travel plans and tastes of the towns are always based on a budget. Thus, if you're aiming to eat some of these famed cheap eats across the country, then it's important to sniff out the authentic options, rather than bland tourist-trap fare. In an attempt to provide you with the best band for your buck, here are the some of the top purveyors of some of America's most famous regional foods.
Philadelphia's Philly Cheese Steak
Origins: At Pat's King of Steaks in South Philadelphia was founded in 1930 when Owner Pat Oliveri took some chopped meat from a butcher, cooked it on his hot dog grill, and shoved it into an Italian roll with some onions. He was going to eat it for lunch until a passing cab driver offered to buy it from him.

The Best: Pat's may be the King of Steaks and the original, but many locals will tell you it's not the best game in town. Arguably the best Philly cheese steak comes from across the river in (gasp!) New Jersey. Big John's in the suburban town of Cherry Hill dishes mouth-watering cheese steaks every time. To try one with provolone cheese, grilled onions, and a snuggly soft Italian roll is to take the fast train to high-cholesterol heaven.

The Worst: A place in Chicago called Philly's Best claims to have transplanted the delicacy to the Windy City ... but many Philly ex-pats detest the place.
Chicago's Deep-Dish Pizza
Origins: Italians may perish the thought, but a Texan named Ike Sewell developed deep-dish when he was trying to make a more substantial meal out of thin pizza. His first restaurant, Pizzeria Uno, opened on Ohio Street at Wabash Avenue in 1943; Pizzeria Due opened a few steps away in 1955.

The Best: The good news is that many Chicago pizzerias do a decent job of deep dish, but Pizzerias Uno and Due still take the ... pie. If you've had a bad experience at a Pizzeria Uno franchise outside Chicago, don't let that dissuade you: The Uno at Ohio and Wabash stayed true to its roots, without any concessions to franchising.

The Worst: Philly's Best in Chicago also makes the worst pizza. Its Greek-style slice has the oddest crust around: thicker than thin crust, it tastes not so much like pan pizza as marzipan.
Buffalo's Buffalo Wings
Origins: It was October 30, 1964 when Anchor Bar owner Teressa Bellissimo turned an excess of chicken wings into a late-night snack. She fried the wings, dipped them in a buttered spicy chile sauce, and served them with celery and blue cheese dressing.

The Best: The best wings are served at the Anchor Bar, of course. The birthplace of the buffalo wings cooks up more than 70,000 pounds of chicken per month! But, if you want the whole buffalo-wings-in-Buffalo experience, visit upstate New York around July 29, when the city hosts National Chicken Wing Day.

The Worst: Can you imagine anything more unimaginative than grabbing Buffalo wings while in Buffalo at a Domino's? Yeah, neither can we.
A New York Slice of Pizza
Origins: Arguably the NY slice has an offshore origin: Naples, Italy in the late 18th century. But, pizza made its leap to America in the year 1905, when Gennaro Lombardi opened America's first-ever pizzeria on Spring Street in New York City.

The Best: All pizzerias in New York serve a thin crust pizza, including Lombardi's. It's still around, though now a few blocks from the original location, and uses an ancient coal oven to cook its pies. No slices here, but once you taste Lombardi's you'll find room to to eat half a pie or more.

The Worst: We're not knocking how much our wallets love $1 slices at hole-in-the-wall pizza joints, but unless you're ready to go heavy on the spices, you aren't going to get a whole lot of flavor beyond a canned tomato sauce, some crust, and cheese. In fact, we'd say that you're better off making your own thin-crust pizza at home.
Cincinnati's Chili
Origins: This hometown's chili traces its roots to 1922, when Macedonia immigrant Tom Athanas Kiradjieff settled here. He took the cinnamon and cloves of a Greek stew, changed the meat to ground beef, and added chili powder. Pouring the mix over spaghetti or hot dogs, Kiradjieff and his brother John called it "chili."

The Best: The folks at The Chili Report went out to hit virtually every chili bar and restaurant in Cincinnati, and came back with two winners: Price Hill Chili and Gourmet Chili (in nearby Newport, Kentucky), which both scored 8.5 on a 10-point scale. Both are modest eateries that pack a flavor punch; Gourmet Chili is for the "spicy" crowd, while Price Hill, around since 1962, favors meat over the heat, but still comes across as "bold" and "extremely flavorful."

The Worst: We're not sure there has ever been a bad bowl of chili served in Cincinnati! And in finding that out, we learned that there are actually four kinds of chili: two-way is chili and spaghetti; three-way adds cheese; four-way also adds onions; and five-way packs beans on top of everything.
New Orleans Jambalaya
Origins: "Jambalaya" is from the French "jambon" (ham) and the African dialect word "aya," meaning rice. But it has a third ethnicity represented: the Spanish. Early Caribbean settlers from Spain tried to make paella, but couldn't find any saffron, so they used tomatoes instead.

The Best: The foodies on Chowhound cast enthusiastic votes for Crescent Pie and Sausage Company. A standout on the menu is Bad Bart's Black Jambalaya, which consists of braised pork, chicken, sausage and black-eyed peas.

The Worst: Rather than throw shame on one particular type of jambalaya, it's perhaps important to first recognize that there are different styles for different palates: Cajun-style jambalaya doesn't have tomatoes, while Creole-style does.
Boston's Cream Pie
Origins: The crustless pie isn't really a pie, but a two-layer golden cake filled with pastry cream. It originated at Boston's Parker House Hotel when it opened in October 1856, and 140 years later it became Massachusetts' official dessert.

The Best: We found that there's actually no consensus (in our circle of foodies) when it comes to the best Boston Creme Pie. However, we agree that Lyndell's Bakery, which has locations in Cambridge and nearby Somerville, is a surefire bet for this delicious dessert. It's been around since 1887 (around the time the pie made its debut), and you won't find Boston Cream on the menu under "pies," but "refrigerated pastries."

The Worst: There is actually no such thing as "The worst Boston Creme Pie."

Loyalists to certain food places will debate, but we've found that the best ways to settle the score is to dine with friends. It's seldom stated, but surveys of the best local foodstuffs are as much a matter of opinion as substance. Pizza, for example, beings with the simplest of ingredients: dough, tomato sauce, and cheese. But in the hands of the right cook, simple turns into something far from simplistic — and the ultimate expression of local flavor.
---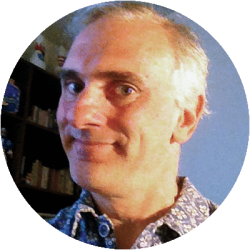 Contributing Writer
Lou Carlozo is a DealNews contributing writer. He covers personal finance for Reuters Wealth. Prior to that he was the Managing Editor of WalletPop.com, and a veteran columnist at the Chicago Tribune.
DealNews may be compensated by companies mentioned in this article. Please note that, although prices sometimes fluctuate or expire unexpectedly, all products and deals mentioned in this feature were available at the lowest total price we could find at the time of publication (unless otherwise specified).