15 Easter Candies You Can Buy on Sale NOW, Ranked
Ditch the Peeps and Jordan almonds; it's finally time to stock up on Cadbury Eggs!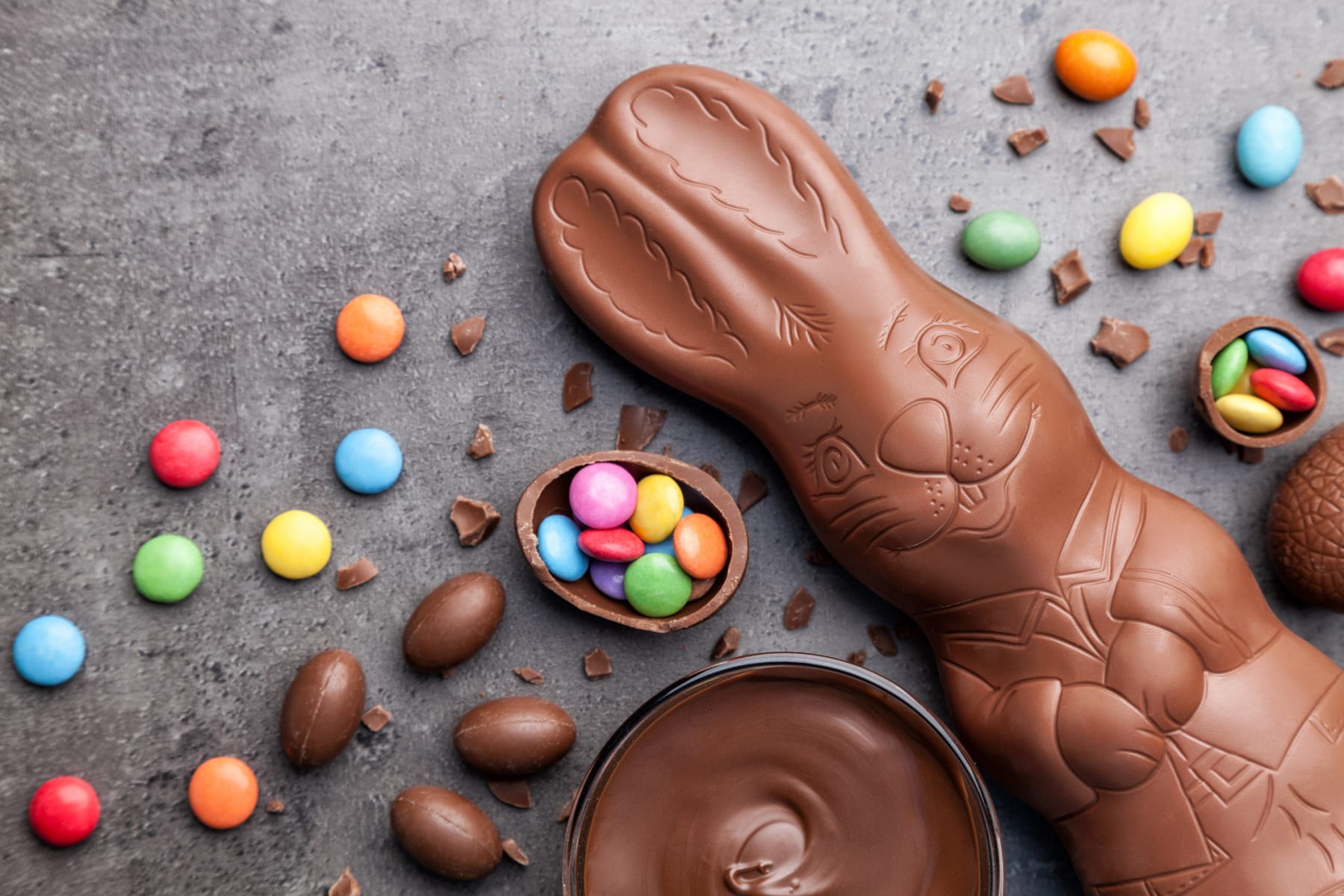 Easter candy only appears once a year. So now that it's the Monday after the holiday, it's time to hit up the candy sales — whether you celebrated or not. But not all sugary bunnies and eggs are created equal! We took a hard (and admittedly biased) look at which items are worth a trip to the seasonal aisle, to help you decide which treats to buy and which to avoid.
Read on for our ranking of 15 popular Easter candies, from worst to best.
15. Brach's Pastel Candy Corn
Candy corn is the worst thing about Halloween, and corn has no place in a spring holiday. Enough said.
14. Jordan Almonds
No candy fails to deliver on its promise quite like Jordan almonds. These egg-shaped beauties line the floors of Easter baskets and adorn holiday-themed baked goods. They seem so perfect... until you bite into one, and taste only chalk and disappointment. There are much better nut/candy combos to spend your hard-earned money on.
13. Peeps
If you're under the age of 10, Peeps are pretty much the perfect food. Marshmallow and sugar molded into adorable bunnies and chicks? Awesome! And we all eat a Peep or two around Easter — it's unavoidable. But do you really want to commit to an entire package of those sugar bombs as an adult? Of course not. They literally turn to stone five minutes after you open them, meaning you have to eat the whole package at once. Sorry, but you're too old for that.
SEE ALSO: Hack a Cheap Easter Basket Using CVS ExtraBucks
Also, don't encourage Peeps. They're taking over every holiday with their sticky-sweet cuteness, and we can't let that happen. Unless you're entering a Peeps diorama contest, give this candy a hard pass.
12. Hollow Chocolate Bunnies
There's only one reason to create a hollow chocolate bunny, and that is to shatter a young child's expectations of better chocolate. Plus, hollow bunnies are messy. Every time you bite into one, everything around the bite crumbles. If you're lucky, that chocolate will fall into the bunny, so you can eat it when you get to the bottom. (But you probably aren't that lucky.)
11. Solid Chocolate Bunnies
Only slightly better than hollow chocolate bunnies are the solid ones. There's no way to eat a solid chocolate bunny all at once, so you're stuck biting off pieces — risking teeth in the process — and then reattaching the foil. Every time you do that, it rips a little bit, leaving you with a patchwork of chocolate and crinkled foil that will eventually succumb to the elements. Not that it will matter, because you'll be sick of chocolate by the time that happens. Buy a pack of small bunnies instead.
10. M&M's Pastel Chocolate Candies
We all know that pastel M&M's are exactly the same as regular M&M's. But M&M's are already pretty great, so the brand gets a pass for not working very hard on the Easter line. Stock up and snack on these guys all spring long.
SEE ALSO: You Can Finally Buy Discounted Spring Clothing!
9. Hershey's Milk Chocolate Eggs
You aren't going to be surprised when you bite into a Hershey's Milk Chocolate Egg. You know exactly what it'll taste like — no bells or whistles aside from the shape and the packaging. But these candies are the perfect size for snacking, and you aren't likely to get sick of them over time — just don't down the whole bag in one sitting.
8. Butterfinger NestEggs
If you bite into one of these candy eggs expecting a crunch, you may be disappointed. Filled with tiny pieces of Butterfinger, the flavor is heavy on the chocolate. Still, they get high marks for taste. They're not as easy to find as some of the other Easter candies, but if you do see them, scoop them up!
7. Whoppers Robin Eggs
Whoppers are a pretty divisive candy. Malted milk balls aren't for everyone; some people hate the taste, and others are weirded out by the fact that they're called "malted milk balls." But if you like Whoppers, you'll love Whoppers Robin Eggs. And since we put them at No. 7, we're obviously fans.
6. Jelly Belly Jelly Beans
When you need an Easter basket filler, you can't go wrong with jelly beans. They come in pretty colors and a multitude of flavors, and kids love 'em. Plus, they're great to have around the house to pop in your mouth when you're craving something sweet, making them a terrific choice for day-after-Easter sales. As far as jelly bean brands go, Jelly Belly is popular for a reason — it's widely available, pleasing to the palate, and affordable.
5. Lindt Chocolate Carrots
Lindt Chocolate Carrots are a bit on the pricey side, which makes them an ideal candidate for post-Easter sales. They're also fancy and shaped like vegetables, so they're more of a treat for adults than kids. Featuring higher-quality chocolate than your usual mass-produced Easter fare, and bursting with delicious hazelnut, these are like carrot-shaped Nutella bombs.
SEE ALSO: These 13 Foods Aren't What You Think They Are
4. Cadbury Crème Eggs
Definitely buy a Cadbury Crème Egg or two when you're doing your day-after-Easter shopping. But only one or two. True story: Last day-after-Easter, I stood behind a man in line at Walgreens who was purchasing nine Cadbury Crème Eggs and a box of Pepto-Bismol. Think about that guy when you're deciding how many to buy.
3. Russell Stover Chocolate Marshmallow Eggs
As far as marshmallow Easter treats go, these are the clear winner. Chocolate and marshmallow are a great, no-frills pair. If you could somehow get a graham cracker in there, this would be the perfect candy. But hey, you can't have everything.
2. Reese's Peanut Butter Eggs
Some candies simply get repackaged in pastel wrappers for Easter — I'm looking at you, Hershey's Kisses — but others go the extra mile. Reese's Peanut Butter Eggs are basically Reese's Peanut Butter Cups in egg form, but somehow the shape elevates the taste of the candy. Everyone knows that the best part of a Reese's Peanut Butter Cup is the middle. And with this version, you get more of it.
1. Cadbury Mini Eggs
Fact: Cadbury Mini Eggs are far superior to their full-sized counterparts. Cadbury Crème Eggs are a lot to take — so rich, so sweet, and so much potential for a stomachache. Mini Eggs, on the other hand, offer the same great taste in a more manageable package. The only drawback is it's hard to stop eating them once you start. Stock up on these gems early post-Easter, as people tend to hoard them.
Our Readers React
When we first published this article last week, it became (as we had hoped) a catalyst for spirited debate! "Good's Candies Kennard, Indiana is the ONLY candy I want on my death bed," said user boilers. Users oiuytre and aaronjherring lamented the absence of Elmer's Gold Brick and Heavenly Hash eggs on our list.
But some of the strongest dissent came from within DealNews' own ranks. "I love my job at DN, but this article makes me so, so mad," wrote Features Editor Marcy Bonebright. "Pastel M&Ms are demonstrably better than regular M&Ms."
Director of Content Marketing Lindsay Sakraida said she hates candy corn so much, she wishes "it wasn't ranked at all," which was met with disbelief by DealNews' ardent pro-candy corn faction.
Readers, do you agree with our list? How would you have ranked these Easter candies? Let us know in the comments below!
---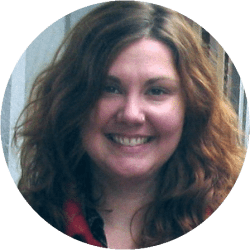 Contributing Writer
Jessica Hulett is a freelance writer, editor and obsessive seeker of online promo codes. She's been writing professionally for more than 15 years, and was most recently the managing editor of coupon and lifestyle site extrasforme.com.
DealNews may be compensated by companies mentioned in this article. Please note that, although prices sometimes fluctuate or expire unexpectedly, all products and deals mentioned in this feature were available at the lowest total price we could find at the time of publication (unless otherwise specified).