Dude, You Must Chill!: The Cost of Cooling Your Car When the A/C Goes AWOL
This summer's record-breaking heat has been making headlines for weeks. I don't want to beat a dead horse here, but unless you're living in the Antarctic, you know what it's like to be a victim to crazy triple-digit heat waves. And while you think it's bad enough that you have to suffer at home, think of how hot it must be inside your car!
"Oh please," you say? All you have to do is hit a button, and your ride will instantly chill down to a comfy 62 degrees? That's all well and good, but what are you gonna do when you hit that button and nothing happens? All you'll be left with is a sweaty seat and a look on your face that would rival Han Solo when the Millennium Falcon failed to jump to hyperspace.
The Cost of Fixing Your AC: Is It Worth It?
So your A/C is busted? A few things could be at fault. If your car is around eight to 10 years old, there's a chance that the air conditioning system only needs some refrigerant. If that's the case, just pick up some AC Pro Professional Formula Refrigerant. If the problem is as simple as that, you're only out $25 bucks and a couple hours.
The problem, however, could be more serious. So what do you do? The most obvious answer is: go get your air conditioning fixed. This is the best way to regain a cool environment inside your car, but it can also be wildly expensive. Pep Boys charges $45 to diagnose an A/C problem, which isn't too bad, especially when you can also find a handful of online coupons, too.
But to actually fix your car's air conditioning issue will likely cost much more. I asked a representative at Pep Boys for a repair estimate on a hypothetical year-long issue with an AC compressor on my wife's 2001 Mitsubishi Eclipse Spyder; the cost of replacing it? A cool $400 to $500. Then (are you sitting down?) labor adds another $192; the refill/recharge of the refrigerant is another $100. And that's only if it's strictly a bad compressor with no other problems! The gentleman I spoke to went on to say that additional problems could skyrocket the ballpark figure to around $1,500. YIKES! Are you seeing all those dollar bills fly out the window?
Keeping Your Cool on the Cheap
Lucky for you, there are some alternatives to getting a cool breeze going inside your hot ride — even if they sound somewhat crazy. Ready? Pack a small cooler — if you don't have one, we like the Coleman 28-Quart Cooler — with ice and a couple cups of water. Then, bring a few large cheesecloths — we recommend the Chef Revival Grade 40 Packaged Cheesecloth — along with you.
Now what you want to do (stay with me here) is soak the cheesecloths in the ice water and position them over the fan vents. Turn the fan on high and BAM! Instant swamp cooler. People, this really works ... the downside is it takes an extra person willing to be the co-pilot/soaker to moisten the cheesecloths. I didn't say it was pretty or convenient. I just said it was the cheapest.
Get Something on Your Chest
So you've got an ice chest/cooler, but really don't want to go the whole "ice water/cheesecloth" route. (We can't imagine why though.) There's another way to make good use of your ice chest. The Jabetc 12-Volt Portable Ice Cooler Air Conditioner Adapter is a clever device that attaches to the top of almost any cooler that has an 16.25x9" opening. Pack the chest with ice, plug the 12-volt adapter in, and you've got a nice cool breeze!
If you want to take it to the next level, you might want to spring for the Arctic Air 12-Volt 30-Quart Portable Airplane Air Conditioner. Although it was made to cool the interior cabin of small airplanes, this unit can also cool the interior of your car. Yes, it's the most expensive solution of the bunch, and yes, probably not the most practical. However, the upside here is that it's completely portable, and can be used in your home, car, boat, van, or any other space that has access to a 12-volt outlet.
Of course these are only a few of the many ways to keep your car cool. As always, we'd love to hear some of your very own car cooling solutions. Drop us a line and let us know how you beat the summer heat.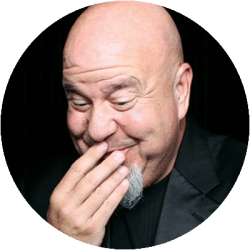 Contributing Writer
Dan Leadbetter was a Staff and Features Writer for DealNews. He enjoys comedy, playing drums, watching horror films, fine cigars, and Absinthe.
DealNews may be compensated by companies mentioned in this article. Please note that, although prices sometimes fluctuate or expire unexpectedly, all products and deals mentioned in this feature were available at the lowest total price we could find at the time of publication (unless otherwise specified).