DrivePop's Double Cross: What to Do When an "Unlimited Deal" Expires
Unfortunately, Terms of Service leave little room for action.
For any deal-hunter, offers that are marketed as "unlimited" or "lifetime" have a lot of appeal. After all, what's better than paying once for a service that you can use for a lifetime? But sometimes deals that seem too good to be true are too good to be true, as was the case with DrivePop's offer of "unlimited lifetime" cloud backup service for a fixed, up-front price.
How Could a Deal So Great Go Wrong?
To stay viable, unlimited or lifetime plans require that business costs stay predictable — anything that a business didn't plan for that causes prices to rise can easily sink all-you-can-eat style services. In the case of DrivePop, the business is simply a reseller of backup service LiveDrive which has increased pricing since it was acquired by j2 Global earlier this year. With those increased prices, DrivePop could no longer afford to offer customers unlimited bandwidth — despite the "unlimited lifetime" packages it originally sold.
Now, DrivePop has started charging what it calls "High Data Bandwidth Fees" to the service's power users — anyone who uses over a terabyte of storage — with prices ranging from $99.99 a month (3TB), to $199.99 a month (5TB), to $299.99 a month (10TB). Though that's a far cry from the "lifetime unlimited" service users were initially promised, DrivePop's terms of service explain, "Although Unlimited Space is available it does not grant unlimited bandwidth in the plan price for file transfer." The end result is that "unlimited" really means "up to 1 terabyte."
Though DrivePop claims that 99% of its users don't fall into this high-usage category, plenty of users who signed up for an unlimited plan are voicing complaints after their unlimited plan turned out to be not so unlimited. Is it legal for the company to bait and switch its customers like this? The answer, unfortunately, is probably so. Use of DrivePop is governed by its own terms of service, which states "We reserve the right to alter pricing, including ceasing to offer elements of the DrivePop Services. DrivePop will inform you by email if the charge for a service is to be altered. You can then decide if you want to continue to use such service."
Like most terms of service agreements, use of the service indicates acceptance of the terms — "By using the services you agree to be bound by these Terms in their entirety." And the terms can change at any time — "We reserve the right, at our sole discretion, to change, modify, add, or delete portions of these Terms or the Privacy Policy at any time without further notice."
Not Much Customers Can Do
At this point, there may not be much to do but be glad that you got a reasonable deal for a year or so of cloud backup service and move on. Unlimited services, even from companies with great track records and good reputations, can be a bit of a risk, and businesses tend to leave a way to get out of these agreements in case business situations change.
We've already seen cellular data plans move away from unlimited bandwidth, or add caveats that otherwise make these plans less "unlimited" than you might expect. Even traditionally unlimited home internet services have begun to follow suit, adding bandwidth caps and other limitations to rein in the power users who make above average use of their services. As it becomes more difficult to find any services that are truly unlimited, consumers should be even more wary of "unlimited" verbiage in marketing materials — and the possibility of bait and switch tactics from retailers, intentionally or otherwise.
Have you been burned by a so-called lifetime deal that got cancelled? What did you do? Let us know in the comments below, and let's just hope that you didn't get a tattoo to secure a lifetime deal, only to see the business go belly-up.
---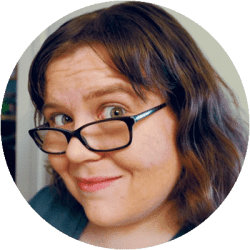 DealNews Contributing Writer
Originally working in IT, Elizabeth now writes on tech, gaming, and general consumer issues. Her articles have appeared in USA Today, Time, AOL, PriceGrabber, and more. She has been one of DealNews' most regular contributors since 2013, researching everything from vacuums to renters insurance to help consumers.
DealNews may be compensated by companies mentioned in this article. Please note that, although prices sometimes fluctuate or expire unexpectedly, all products and deals mentioned in this feature were available at the lowest total price we could find at the time of publication (unless otherwise specified).