Don't Waste Money (or Calories) on Bad Iced Coffee
With summer in balmy high gear, frozen coffee drinks have become as common as fashion accessories like sunglasses or flip-flops. Finding a frosty beverage on the nation's beaches, boardwalks, and boulevards isn't all that hard, though finding a good one at a big chain can leave you, well, cold.
Chicago Tribune staff writer Mark Caro just surveyed the frozen coffee drink scene in the Windy City, and wound up ignoring all the national coffee houses when naming his favorite beverages; he gave top honors to the Granita di Caffe from Caffe RoM. The confection has become a fast favorite among Chicago denizens (and would've taken top honors here, too, if it were nationally available).
Ask Caro how he rates a primo frozen coffee drink, and his answer reflects common sense with a splash of caffeinated indignation. "I want a frozen coffee drink to be refreshing and to taste like coffee," he told dealnews. "That shouldn't be too hard, should it? But too many frozen coffee drinks are sugar or high fructose corn syrup bombs with barely any coffee flavor. They seem designed for people — quite young people, most likely — who don't actually like coffee."
Still, many of our readers have the easiest access to national outlets, so we got to thinking: which national chain has the best frozen coffee drink? Unafraid of high blood sugar, weight gain, or an endless caffeine buzz, we set out to try a bunch of frozen coffees to see what's worth your money.
Starbucks's Mocha Cookie Crumble Frappucino
Delightful: Three words: Chocolate whipped cream. The presence of real cookies crumbled atop adds a flamboyant bit of texture to this frozen treat.
Displeasing: You can't really call this a coffee drink, as the coffee taste simply isn't there. It also lacks the heft you'd expect for something so rich.
Verdict: The Mocha Cookie Crumble Frappuccino reminds us of a mirage, in that it feels really cool and creamy going down, but depressing moments later when you realize that you never tasted any coffee, and no longer taste any chocolate ... just sugar. Blended well, but a bit on the watery side. Best consumed with a doppio on the side, and limited expectations.
Coffee Coolness: 6
Caribou Coffee's Campfire Mocha Cooler
Delightful The cool little al dente marshmallows taste just like the ones in Lucky Charms: the kind you scarfed out of the box by the fistful before your sibs got to 'em. The drink also has a liquid marshmallow aftertaste that adds the right touch of autumn breeze to your summer drinking.
Displeasing: The uneven coloration in the cup made it obvious that we were about to taste the corn syrup equivalent of a Molotov cocktail.
Verdict: Far more watery than frozen, the Campfire Mocha Cooler has a very heavy corn syrup tang that clings to the palate like epoxy. The so called "dark chocolate" tasted more like second-rate milk chocolate. This might be a good beverage if you like the sweet stuff, but not if you're nuts for the roasted bean.
Coffee Coolness: 4
Peet's Dark Chocolate Mocha Freddo
Delightful: Peet's pioneered the fine coffee shop concept for Americans, and this concoction makes few concessions to fads or cutting corners (except for using a powdered mix). If ever a coffee-infused chocolate milkshake for adults existed, this is it.
Displeasing: Peet's used to routinely slather luxurious, dark chocolate shavings atop this drink. But there's a good chance you'll have to send yours back (as we did) to get those little crumbles of cocoa-flavored bliss. Also ask to have yours blended "extra thick," or it may run a tad milky. Your Peet's barista should know what to do.
Verdict: Let's put it this way: Yummmmm. The granular, milkshake-like texture and even blend make this a smooth-sipping experience. Peet's negotiates the high-wire balance of coffee kick and assertive chocolate with sublime sweetness. There's high-grade Scharffen Berger chocolate swimming in this cuppa, and you can taste it: mellow, aromatic, and just sweet enough.
Coffee Coolness: 8
McDonald's McCafé Frappé Mocha
Delightful: The chain that makes thick milkshakes like no other certainly isn't going to give you a soupy coffee drink. No sir.
Displeasing: Not that coffee drinks embody the pinnacle of health food, but a small frappe mocha will set you back 450 calories. Your waistline speaks: You would not like fries with that.
Verdict: Lots to like here: More smoothly blended than a Starbucks Frappucino, and reminiscent of a McDonald's milkshake. But that's also the rub as this thing tastes just like a chocolate milkshake without enough nuance to make a case for itself as a coffee beverage.
Coffee Coolness: 6
Dunkin' Donuts' Frozen Coffee Coolata
Delightful: By far, this drink is the best bang for your buck sizewise. We ordered a small, and for $2.18, got a beverage that would qualify as a medium at other joints.
Displeasing: This drink is sweet in a way that suggests the doughnut guy knocked over a keg of powdered sugar into the Coolata mix.
Verdict: Dunkin' Donuts is a polarizing force among beanheads: Many people swear by the chain's coffee, while others find them too cloying and syrupy. The Coolata gives credence to folks in the latter camp. Give DD credit for making a coffee drink that actually tastes like coffee, with a granular ice texture that's appealing. But even in a field of too-sweet competitors, it's in a sugar-bomb class by itself.
Coffee Coolness: 5
So by our reckoning, Peet's wins this Clash of the Coffee Drinks by a wide margin. The big surprise comes from McDonald's, and the big disappointment from Caribou Coffee, with the Coolata showing some potential if Dunkin' Donuts dares to try a low-sugar version. The Frappucino neither delighted nor disappointed us; we might grab one on a hot day if hit with a sudden cookie craving, but not if there were a Peet's close by.
Now that we've given you our two cents and 2,000 calories, we want to know: What are your favorite frozen coffee drinks? Do these picks and ratings hit (or miss) the mark for you? It's true, taste is subjective. But with a good month of summer left, plenty of time remains to conduct your own taste test and find a clear-cut winner. Because when it gets hot, the ideal blend of cocoa and coffee bean can make you a most happy human being.
---
Related dealnews Features: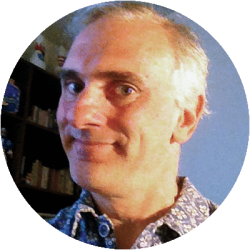 Contributing Writer
Lou Carlozo is a DealNews contributing writer. He covers personal finance for Reuters Wealth. Prior to that he was the Managing Editor of WalletPop.com, and a veteran columnist at the Chicago Tribune.
DealNews may be compensated by companies mentioned in this article. Please note that, although prices sometimes fluctuate or expire unexpectedly, all products and deals mentioned in this feature were available at the lowest total price we could find at the time of publication (unless otherwise specified).