Tools You Should Always Have in Your Car in Case of Emergency
Having a few supplies on hand can ease a crisis when you have car trouble during the wet, cold winter months.
It's a cold, windy, and slushy winter day, so of course that's when your car decides it doesn't want to operate properly. Are you prepared for a flat tire, a dead battery, or the results of a collision? How about a loose screw or a blown fuse? Now is a good time to make sure you've got the tools you'll need to deal with any car trouble. We've compiled this list of the best tools and supplies you'll want to keep in your trunk.
In Case of Emergency
First Aid Kit
Work on a car long enough and you'll need to dress a pinched finger. The Red Cross suggests that your automotive first aid kit include bandages, gauze, antibiotic ointment, nonlatex gloves, and more.
Fire Extinguisher
If you car ever catches on fire, you're best advised to clear the area as fast as you can. If, however, you have a smoldering cigarette ash on your back seat or another minor flare-up, an extinguisher is the perfect tool to prevent a fire from getting out of hand.
Flares, LED Flashing Light, or Road Reflector
If you're broken down along the highway, take a tip from the truckers and carry flares, a reflective triangle, or LED flashing lights to warn other cars.
Handy Tools
Multi-Head Screwdriver and Wrench
A nice combo piece like a multi-tip screwdriver or a set of wrenches are great tools for your car repair kit.
Work Gloves
Lots of people wear a single glove when they pump their gas in order to keep the smell off their hand. Add its mate and you'll have a pair handy for working on your car, too.
SEE ALSO: Flat Tire? 7 Reasons Not to Repair It With Fix-a-Flat or Slime Tire Sealant
Flashlight
It seems no one ever gets a flat tire on a sunny, dry, warm day. To be prepared for the dark, grab a super portable LED flashlight with good batteries.
Tire Air Pressure Gauge
A properly inflated tire not only gets better gas mileage and provides better traction, but it also is less likely to be punctured. Consider getting a set of tire pressure safety caps that change color when tires become low on air.
Snow Brush & Ice Scraper
A good snow brush can be your best friend, unless you're the kind of person that just clears a little hole in the windshield allowing you to only see what's immediately ahead of you.
Stuck & Stalled Solutions
Empty Gas Can
Who among us hasn't at some point run out of gas? When you need to hitch a ride to the gas station, having your own gas can will make the process less painful. A 6-gallon can is a good size, however, don't under any circumstances make a habit of carrying fuel in your car; it can become a fireball in an accident.
Jumper Cables & Portable Battery Charger
In the dead of winter, you don't want to get stranded with a dead battery and not have jumper cables. You'll also then be prepared as the Good Samaritan to provide a jump to another in need. Or, if no one is around to help, you'll need a car battery booster to crank up any reluctant vehicle battery.
Shovel
If you live in a climate or terrain where you might get bogged down in snow or mud, having a shovel on hand is a necessity. A foldable shovel stores neatly and can get you out of a tough spot.
Salt, Sand, Kitty Litter, or Traction Mats
Sand, salt, or clean kitty litter will also help provide traction if you get caught in snow. And if you have a rear-wheel drive vehicle, storing these materials in your trunk over the wheel well can help increase traction. Traction mats are also great. They are plastic troughs that you can lay down in front of your wheels to provide traction when stuck.
Nothing is more frustrating than having car problems on the road and realizing that the tool or supply you need is back home in the garage. And these suggestions are just a start: other supplies to have on hand include a blanket, water and food, and more. Take a few minutes now to equip your car with the necessary stuff, and you can drive with one more valuable tool: peace of mind.
---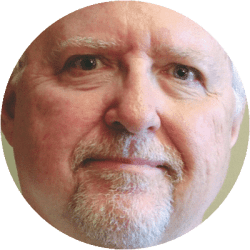 DealNews Contributing Writer
Tom Barlow is a freelance journalist specializing in lifestyle and consumer issues. In addition to DealNews, his writing has appeared on many websites, including Forbes.com and Aol's DailyFinance.com.
DealNews may be compensated by companies mentioned in this article. Please note that, although prices sometimes fluctuate or expire unexpectedly, all products and deals mentioned in this feature were available at the lowest total price we could find at the time of publication (unless otherwise specified).