Does the Average Wedding Really Cost $31,213?
Maybe it's because almost a quarter of couples don't set a hard initial budget.
The average cost of an American wedding is now $31,213, according to a recent report from wedding website The Knot, based on their survey of nearly 16,000 couples. That's up about $2,500 from their 2013 figure, about a 5% rise in a single year.
While there are reasons to believe the data isn't telling the whole story, the cost of weddings certainly isn't going down. We took a look at both the survey and our own data to unearth ways to budget for your special day — and to avoid that $31k price tag.
Survey May Not Include More Affordable Weddings
These figures are based on respondents who were members of The Knot Wedding Network. While they claim their network includes 80% of brides nationwide, it's not hard to imagine that those who aren't included might be those whose weddings required less planning.
And as a general rule of thumb, less elaborate wedding plans are also less expensive. (Popping in at the courthouse with a few close friends or family members can cost under $100, although it varies by state.) With about 4,000 fewer responses in this year's The Knot survey, it doesn't seem unreasonable to wonder if more couples are taking the ultra-casual route.
Location, Location, Location
In addition, wedding costs vary hugely from state to state and city to city. CNN Money posted an infographic based on The Knot's data showing which areas of the country host the swankiest or most affordable celebrations. Utah barely makes it over $15,000 for the average wedding, while $50,000 is par for the course in big cities like Chicago or New York suburbs like Long Island. (Manhattan has the highest costs in the country with an average of $76,000 — ouch!)
Those big cities pull the country-wide average up heavily, with average costs in most states ranging from $18,000 to $26,000. Still a definite pinch in the pocketbook, but far under the average if you include the big city weddings.
Make a Budget, Avoid Surprise Costs
The best way to be sure you stick to a budget is to set one in the first place, and The Knot's survey suggested 23% of couples don't. But setting one is only a good first step; their survey also found that about two-thirds of the couples that set a budget, still overspent.
That may be because the budget didn't include everything it needed to account for. As we've discussed before, weddings include many costs that aren't obvious. For example, you may want to purchase gifts for people involved in your ceremony, or hire transportation to make sure guests make it back to the hotel safely.
Beyond such optional add-ons, there tend to be a lot of "hidden" fees. Taxes add substantially to the on-paper cost of a reception, as do gratuities and tips. Plus, check carefully with your vendors to see which services are included in their prices, and which add extra. To give one example, cutting and serving the cake can be included in the contract with your hall rental, but it may add $1 to $5 per slice — a cost that can easily exceed the price of the cake itself if you have a large guest list.
Readers, if you were married recently, did you manage to spend less than the average wedding cost? Do you have any money-saving tips to share? Let us know in the comments.
---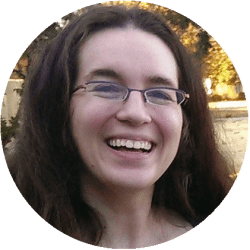 DealNews Contributing Writer
Formerly a content writer for DealNews, Erin Coduti now brings that experience to the blog team as a freelancer. Previously, she wrote for a television news station and a literary fan magazine.
DealNews may be compensated by companies mentioned in this article. Please note that, although prices sometimes fluctuate or expire unexpectedly, all products and deals mentioned in this feature were available at the lowest total price we could find at the time of publication (unless otherwise specified).