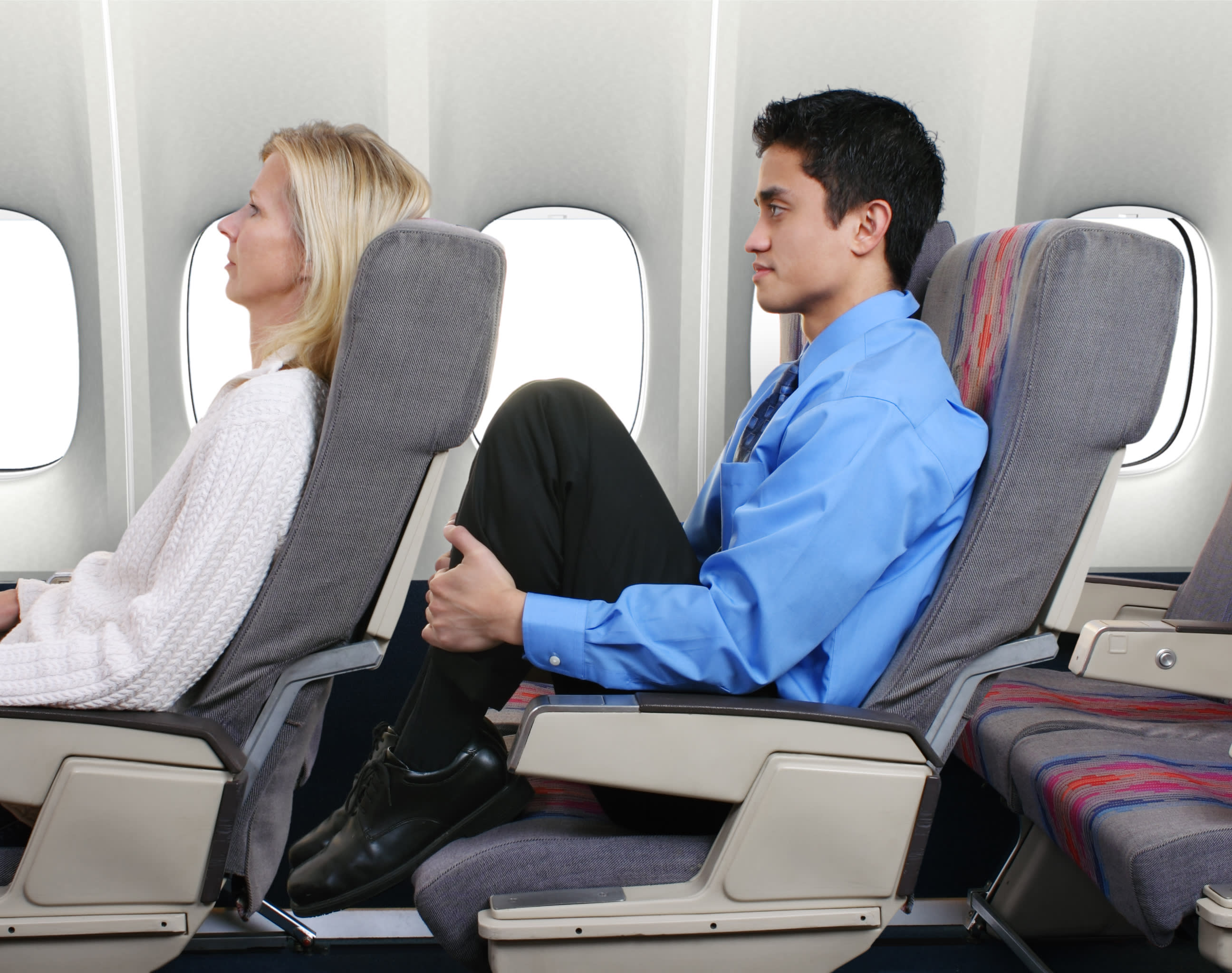 Airlines are notorious for saddling passengers with restrictions and fees, as well as higher ticket prices and shrinking personal space. However, Delta Air Lines is bucking the trend, opting to provide passengers with a little more room instead of less.
Wider Seats in Economy
Delta is working on a fleet-wide renovation of its Boeing 777 planes, which are wide-body aircraft that fly to mostly international destinations. While industry trends have other airlines cramming 10 seats across in the main cabin, Delta is going the other way. The airline will have only nine seats across instead.
Main Cabin seats will be 18.5" wide on certain Delta planes, compared to 16" for some United seats.
One fewer seat might not sound like a big deal, but that ends up making every seat 18.5" wide. To compare, United Airlines' 777 aircraft have economy cabin seats measuring as little as 16" wide. Want a wider seat on American Airlines' 777 planes? Be prepared to pay for a Premium Economy ticket to get an 18.5" seat there. (Standard economy seats range from 17.1" to 18.1".) The only carrier with wider economy seats is Frontier Airlines, which has some seats measuring 19.1" across, according to ABC News.
What About Extra Legroom?
Unfortunately, this doesn't mean passengers will be able to stretch their legs more. As a consolation prize, though, fliers will have access to a personal power port and individual 11" screens on each seatback. Now let's just hope the flier in front of you doesn't want to recline.
Readers, does this news have you planning to fly Delta? Or is there another airline you prefer? Let us know in the comments below!
---