The Lunar New Year is tomorrow, and this year is the Year of the Dog. Therefore, why not treat your furry best friend? Check out our roundup of the week's best pet deals to score new beds, toys, and more for your pups.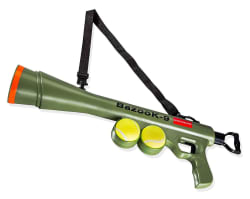 OxGord BazooK-9 Tennis Ball Launcher Bundle
Store: Sam's Club
Price: $9.81 EXPIRED
Shipping: Free shipping
Lowest By: $4
Expiration: March 9

Your pooch loves to play fetch, but that can really do a number on your shoulder after a few dozen throws. Fortunately, this tennis ball launcher takes care of that problem! Choose the distance and simply launch a tennis ball for your furry friend to chase. It comes with two squeaky tennis balls and features a shoulder strap.

Note that non-members spend an extra 98 cents. Alternatively, Paws & Pals via Amazon has it for about the same price.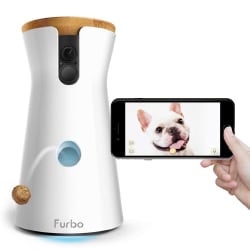 Furbo Treat-Tossing 1080p Wireless Dog Camera
Store: Amazon
Price: $179 EXPIRED
Shipping: Free shipping
Lowest By: $23
Expiration: February 27

This 1080p wireless dog camera allows you to check in on your pet and dole out treats, even when you're away from the house. It's Alexa-compatible, and can be set up in three simple steps. Using the Furbo app for iPhone or Android, this camera lets you remotely toss treats to your pet. It also has a barking alert with two-way chat, so you can talk your dog down. It features a 160° wide-angle lens, night vision, and other alerts.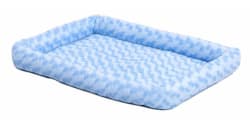 Midwest 30" Quiet Time Pet Bed
Store: Walmart
Price:

$11.28


Shipping:

In-store pickup,

or $5.99 s&h
Lowest By: $21

Even if you love snuggling with your pets, they still need their own bed. This 30" pet bed in Blue is stain-resistant, and suitable for using in crates, carriers, dog houses, and vehicles. It's made with comfortable polyester-filled bolsters, and is machine-washable and folds for storage.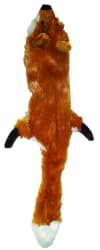 Ethical Pet Plush 14" Fox Squeak Toy
Store: Amazon
Price: $5.99 EXPIRED
Shipping: Free shipping via Prime
Lowest By: $3
Expiration: March 14

Although "ethical" is in the name of this toy, it's still designed to look like a fox, so we'll let you make of that what you will. No matter what it looks like, it makes a perfect plaything for your pet, since it's soft, durable, and water-resistant. It has no stuffing and has inner crinkle paper.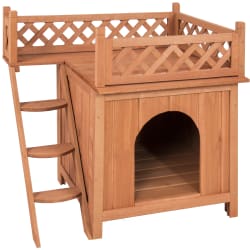 Best Choice Products Wood Dog House Shelter with Balcony
Store: Walmart
Price: $49.69 EXPIRED
Shipping: Free shipping
Lowest By: $10
Expiration: February 23

If the dog is man's best friend, you'll want to show your tiny friend how much you appreciate them with this fancy wood dog house. It has a raised roof balcony, so your pet can hide away or observe from their balcony. It's at the lowest price we could find by $10, but most sellers charge around $80 to $100 for this shelter or similar kinds. Designed for smaller dogs (weighing up to 25 lbs.), this fir wood shelter features side steps and removable top and bottom panels for easy cleaning.