If you're trying to save money (or calories), cutting out those daily trips to the coffee shop can help. Giving up caffeine altogether isn't necessary, though. And you don't have to stop treating yourself to venti caramel macchiatos with extra whipped cream — but you might be surprised to see what kind of coffeehouse creations you can make at home. Check out our roundup of the week's best small appliance deals to find (almost) everything you need.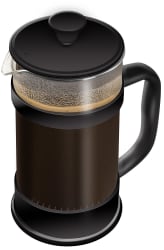 Utopia Kitchen 32-oz. French Press
Store: Amazon
Price: $11.99 EXPIRED
Shipping: Free shipping via Prime
Lowest By: $6
Expiration: February 20

You might think this French press will yield less coffee, but it easily brews enough for eight coffee cups or four coffee mugs worth. That's plenty to share, or enough to give yourself a rocket-powered boost in the morning. It's good for tea, as well, for when you need a fresh cup of chamomile to relax after drinking all that java during the day. The French press features triple filters and a stainless steel plunger.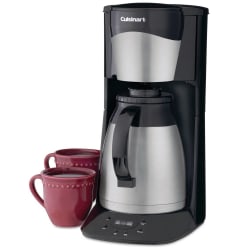 Cuisinart 12-Cup Programmable Thermal Coffee Maker
Store: Walmart
Price: $77.55 EXPIRED
Shipping: Free shipping
Lowest By: $7
Expiration: January 31

If the French press won't cut it, this 12-cup programmable coffee maker should do the trick. You won't have to press a plunger to brew your coffee. In fact, you won't even have to drag yourself out of bed until this machine produces your much-needed dose of caffeine in the morning. Can't quit hitting snooze? It features a double-wall stainless steel thermal carafe, so it'll keep your drink hot for hours. It also has 24-hour programmability, brew pause, and automatic shutoff.

A couple of close prices: Target charges $78.99 and AllModern charges $80.18, both with free shipping.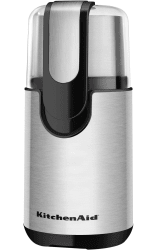 KitchenAid Blade Coffee Grinder
Store: Walmart
Price: $19.99 EXPIRED
Shipping: In-store pickup, or $5.99 s&h
Lowest By: $5
Expiration: February 2

No matter what kind of setup you prefer, nothing beats grinding your own beans. This coffee grinder ensures you always have the freshest grounds at the perfect size, whether you want drip coffee, use the pour-over method, or need a shot of espresso. It features a 160-watt motor and grinds enough beans for up to 12 cups of coffee.

Of note, Amazon charges the same with free shipping via Prime, and Home Depot has it for a close price of $20.59 via pickup.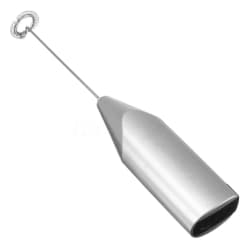 Electric Whisk
Store: eBay
Price:

$4.68


Shipping:

Free shipping


Lowest By: $2

Just because you're making coffee at home doesn't mean you have to give up the fancy foam that accompanies your favorite drink. This electric whisk is handy for frothing milk, as well as mixing your coffee and hot chocolate to ensure even flavor. (It's also great for beating eggs quickly and easily, and whisking together dry ingredients like flour for baking.)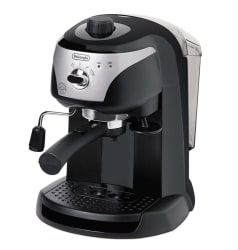 De'Longhi 15-Bar Pump Driven Espresso Maker
Store: Amazon
Price:

$77.74


Shipping:

Free shipping


Lowest By: $23

If drip coffee just isn't for you, you can still treat yourself to a latte or cappuccino while saving money. This espresso maker allows you to call the shots on your coffee drinks. Find your favorite brand of beans, and pull shots of espresso for drinking straight up. Or, add steamed milk and flavored syrup for an original latte that'll make you feel like a true barista. It features a removable 35-oz. water tank, swivel jet frother, and coffee tamper.