8 Tips for Choosing the Perfect Family-Size Tent
If you want to camp out with the kids, think of your weather conditions, space needs, and any special requirements before buying a tent to fit everyone.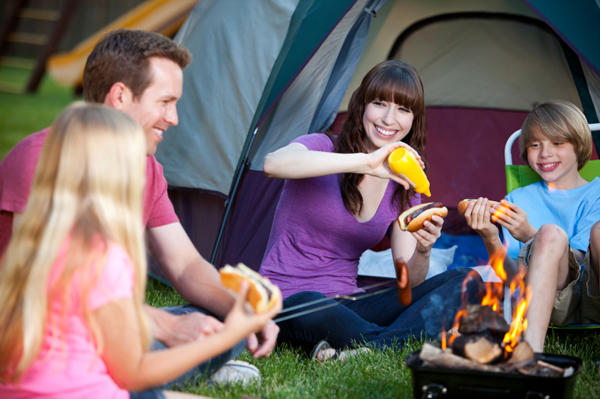 It's a time-honored tradition for American families to, at some point, pile into a car and drive to some great expanse of nature for a camping vacation. And despite your children's pleas to go someplace "cool" (like an island resort or Disney World), it's ultimately an enriching family experience.
So, if the numerous films in which hilarious / calamitous / horrific things happen while camping (see: The Great Outdoors, Friday the 13th, The Parent Trap) haven't scared you away from the activity, then you're probably prepared to make the financial leap into purchasing the essential tent for the coming warmer months.
Here are seven factors to consider when purchasing a tent for the whole family.
Higher-Quality Tents Are Better for Windy, Rainy Camping
Most family tents are rated as 3-season, meaning they aren't appropriate for winter camping (a cold, dark activity anyway, which your children would probably loathe enduring). Most 3-season tents are made with lighter materials perfect for dealing with heat and some rain.
Anticipate the conditions you will face. Two enemies of tent camping are wind and rain, and if you plan to camp where these are frequent visitors, you would be well advised to look to higher quality (i.e. more expensive) tents to safeguard your vacation. Most people, however, choose to camp where winds are light and rain is infrequent, so no need then to break the bank on a model that runs up a bill with high-end features.
Buy a Bigger Tent Than You Think You Need
Most family tents claim to hold a certain number of campers; a 6-person tent, for example, is not unusual. However, these ratings are often unrealistically tight. An average 8-person tent might be 180 square feet, or 22.5 square feet per person. One sleeping bag and air mattress alone will take up at least 12 square feet, allowing little room for personal possessions. With a more reasonable 30-square feet per person, this tent would hold six people comfortably.
Also, beware of odd-shaped tents that may have a lot of floor area but little that would allow people to stretch out on their sleeping bags to full length.
You should also anticipate your family dynamics. Does Dad snore loud enough to wake the dead? Will the teens fidget and keep the rest of the family awake? If you can't imagine all of them coexisting peacefully under one roof, you might want to buy two or three smaller tents instead.
Consider Opting for More Headroom
Family tents come in a couple of basic shapes; the cabin style has nearly vertical walls that will afford you the maximum headroom. The dome style has less headroom but will shed wind better. If you anticipate foul weather, a dome might be the preferred choice. If you don't, the cabin style will give you more room to maneuver, a feature that can be invaluable when it comes to camping in large groups.
Think About Any Special Features You Might Need
There are several other design features that can make your experience better. More than one door is good for traffic flow. Large screened windows will better ventilate the tent. An awning or vestibule will give you a place to wipe your feet and shake off the rain before entering. Interior pockets, lockers, and shelves help with storage, and some family tents even come with an interior fabric wall to separate the tent into rooms, a nice feature for modesty.
Don't Worry About Weight, But Pay Attention to Size
These tents are made for car camping, not backpacking, so weight is irrelevant to some degree. What you should look out for, however, is the size when packed: You only have so much storage in your car, so make sure you have room for the tent.
Polyester and Aluminum Will Stay Sturdy, Dry
Nylon is a good choice for the sides of the tent, as it breathes and allows moisture (exhaled by its inhabitants) to dissipate. And the heavier the nylon, the greater its durability. For the rain fly (a separate piece of fabric that goes over the tent and holds off the rain), polyester is the best option. A fly that covers the whole tent will repel rain better than one that merely covers the roof.
For poles, aluminum is stronger and more durable than fiberglass. Taped floor seams are stronger than those simply sewn together. A bathtub design, where the floor wraps up onto the wall for a few inches, is more water resistant than one where the seams between wall and floor meet at ground-level.
Check out the zippers, too; brand name ones such as YKK will work better and last longer.
Easy Construction Could Save Your Vacation
With tents of this size, it usually takes at least two people working together, not in opposition, to successfully assemble. But how many arguments have been instigated by the confusion and frustration surrounding tent instructions? Ease of construction is thus an important factor to consider.
Some tents are designed so that the poles are held in sleeves. On others, the tent clips to the pole skeleton. The sleeve design makes for a stronger tent, but the clip design is easier to assemble.
In any event, don't wait until vacation to put the tent up for the first time. Erect it in your yard beforehand, when the weather is dry and calm — and so are you. And while your tent is up in your yard, this would be a good time to apply seam sealer, which serves as a second line of defense against leaks. This is a step that, taken annually, will prolong the life of your tent.
Get Extras Like Stakes and a Ground Cloth
You'll need good stakes to hold the tent firm in a strong wind; the larger the tent, the more surface area there is for the wind to grasp. You'll also need a ground cloth, a piece of plastic that will cover the entire bottom of your tent, to keep ground moisture from percolating up into the interior.
A good tent can also serve as a guest room, a hangout for your kids in the summer in the backyard, and a fun place for an impromptu sleep-out. Choose the right tent and your family can have a ball during the warmer months.
---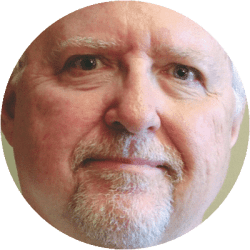 Contributing Writer
Tom Barlow is a freelance journalist specializing in lifestyle and consumer issues. In addition to DealNews, his writing has appeared on many websites, including Forbes.com and Aol's DailyFinance.com.
DealNews may be compensated by companies mentioned in this article. Please note that, although prices sometimes fluctuate or expire unexpectedly, all products and deals mentioned in this feature were available at the lowest total price we could find at the time of publication (unless otherwise specified).