DIY Rockefellers: 4 Success Stories From Crafts Marketplace Etsy
Four successful business owners offer advice on persistence, finding a niche, and professionalism on the popular crafts website.
As a peer-to-peer e-commerce website focused on handmade items, Etsy.com is in a class by itself. In 2013, the Etsy seller community brought in more than $1.35 billion worth of creative goods. There's no telling how many bead necklaces that would be stacked end to end, but it was the biggest year ever in Etsy's history, with 2014 promising to shatter that number once total sales are tallied.
And while it's true the freelance and entrepreneurial economies face mighty challenges, some sellers on Etsy have made DIY work to great advantage. How did they do it and what exactly are they selling? Is there any advice they'd share with wannabe merchants who are thinking of making the dive — perhaps you? Read on and hear the success stories behind four Etsy shops.
Burger and Friends: Cats Sell, Eventually
Austin Tinius of yes, Austin, Texas, sells incredibly clever, racy, and cheeky slogan tees and sweatshirts on his Burger and Friends Etsy shop. But it took a feline tagline to really make things click. "When I closed my brick-and-mortar shop in 2011, I listed all the remaining items on Etsy," Tinius recalls. "They started to sell super well. But by far, my "I Like Cats" sweatshirt" ($24) was my best seller. Cats were a huge fad in 2012 so obviously that's why my shop had succeeded. I miss those days." As for his success on Etsy, Tinius says: "Don't expect to make any real money your first year. I started Burger and Friends in 2006 and didn't make decent money until 2011. Keep putting money back into your shop. Upgrade your equipment and buy a camera for nice product shots."
What's Hot: "The tie-dye shirt "Too Cool for This Planet" is probably the brand's best seller right now," Tinius says. "Several of my designs — 'Cattitude' and 'I Like Cats' — have been ripped off by other shops. When you get ripped off you know you're doing something right!"
emdesigns: Steampunk and Room for Experimentation
Like something that stepped out of an H.G. Wells novel, Steampunk is a 21st Century take on Victorian dress that draws on elements of science fiction and early industrial tech (hence the word "steam"). The jewelry associated with it can be intricate, fun and fanciful, and there's no better example than the work done by Ricky Wolbrum of Brooklyn at the edmdesigns store. "Etsy is a fantastic place not only to start a business, but also to learn how to run a business," Wolbrum says. "In the world of brick-and-mortar retail, you have one shot, and there is very little room for error. On Etsy you can experiment, find out what works and what doesn't, and because there is low overhead the venue is very forgiving."
What's hot: After more than seven years, Wolbrum's best sellers include designer-matched watch cufflinks and one-of-a-kind necklaces. Ah, but what could be more fun than the Antique Willson Aqua Tinted Goggles, a 1930s rarity with two magnifier loupes on the right eye? They run for $385, but what price for steampunk uniqueness?
AHeirloom: Customized State Cutting Boards; Social Media
With AHeirloom, Amy Stringer-Mowat and William Mowat of Brooklyn turned a marriage vow into a product wow. "We had just gotten married and Amy was an out-of-work architect who had a bit of time on her hands to list some of the work we made for our wedding," William recalls. "Our state-shaped cutting boards took off for Christmas 2010." No matter where you live, they've got a board to represent it: even Hawaii, though we're not quite sure how they get all the islands to stick together. It must be grand for cutting pineapples, though.
What's hot: The cutting boards are still big sellers, as they're made to order with a heart, house, or star on the town of your choice. As for how to follow their example, "Open a website as well," William says. "Create an Instagram account and a way to reach your customer base outside of the Etsy platform."
Berkley Illustration: Niche Art, Delivered Professionally
For Ryan and Lucy Berkley of Portland, Ore., setting up Berkley Illustration on Etsy came in 2007 after Ryan illustrated a how-to book about crafts. "We started selling art at local indie craft fairs and Etsy was the next logical step for us to take our business online," Lucy says. By offering fanciful prints of dignified chimps in yuppie shirts and suspenders, and birds outfitted in bird-watching regalia, the Berkleys created a niche you'd be hard pressed to find elsewhere on Etsy. "Hone your craft well and be unique," Lucy advises. "It's also very important to be friendly, timely, and professional. Every part of a transaction helps establish a good experience for a customer."
What's hot: Those animal prints — especially cats, otters, and sloths — continue to be the big winners for the Berkleys. "We were lucky enough to be able to quit our full-time jobs and focus on the art business," Lucy says. "Etsy was a big help with that."
It takes a special breed of artist to channel talent and ability into a business opportunity. When it works, it also puts to rest the tired cliche of "starving artist." A master craftsman or craftswoman spends years honing their creativity. What better way to show another dimension of the creative spirit by captivating the marketplace?
---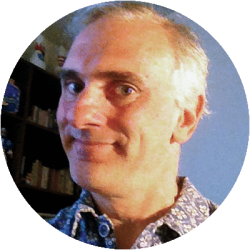 Contributing Writer
Lou Carlozo is a DealNews contributing writer. He covers personal finance for Reuters Wealth. Prior to that he was the Managing Editor of WalletPop.com, and a veteran columnist at the Chicago Tribune.
DealNews may be compensated by companies mentioned in this article. Please note that, although prices sometimes fluctuate or expire unexpectedly, all products and deals mentioned in this feature were available at the lowest total price we could find at the time of publication (unless otherwise specified).