18 Last-Minute DIY Halloween Costumes
Dress up as a Tide Pod, a pack of LaCroix, or the lovable Mr. Rogers without breaking the bank.
Sometimes, making a costume that references pop culture trends is too complicated or expensive. But there are tons of different costumes you can make quickly and affordably.
SEE ALSO: How to Get a Deal on a Halloween Costume
Using supplies from around the house, you can dress up as a meme, an emoji, or even Mr. Rogers! (And maybe you'll want to snag some Halloween deals or other discounts to add to the festivities.) Check out our guide to the best DIY Halloween costumes.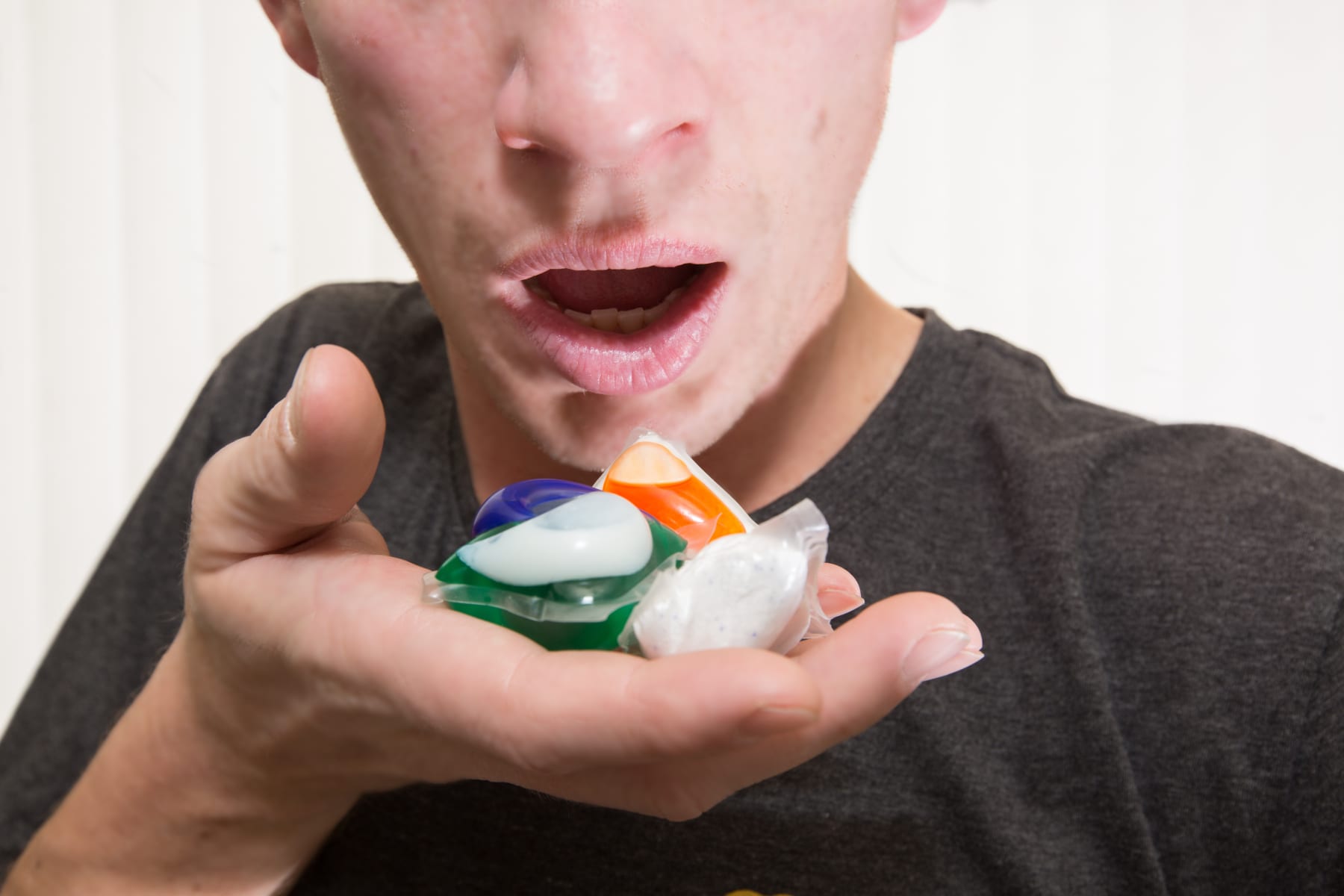 If You Like Memes
Let's be honest, 2018 has been a great year for memes. From the Yanny-Laurel debate to the pictures that go viral on social media every day, meme-lovers can find costume inspiration from a wealth of trends.
Tide Pods
Remember all the reports about teenagers eating Tide Pods? Why not remind your friends by dressing up as one?
What You'll Need: Orange, blue, and white clothing items; a Tide logo printed out and pinned to your shirt.
Walmart Yodeling Kid
People were blown away earlier this year when Mason Ramsey, aka "Lil Hank Williams," was shot into the spotlight after a video of him yodeling in his local Walmart went viral. Do your best Lil Hank impression and yodel your way into any Halloween party.
What You'll Need: A white button-down shirt, jeans, a red bow tie, and a belt.
'Is This a Pigeon?'
We have Twitter to thank for the popularity of this meme in 2018. Fans of the '90s Japanese anime The Brave Fighter of Sun Fighbird were treated to a sudden influx of people sharing a screenshot from the series, which showed a character asking if a butterfly is a pigeon. Sometimes they'd change the text and put in their own jokes.
What You'll Need: A gray blazer, a red collared shirt, a yellow T-shirt, glasses, a book, and a yellow paper butterfly. You can attach the butterfly to a wire and stick it in your book to make it look like it's flying.
Squinting Woman
If you frequent Twitter or Reddit, you've probably seen this meme used in reference to activities that are tiring, stressful, or just plain ridiculous. Most of the items the Squinting Woman is wearing may be in your closet already, so this can make for a perfect women's costume.
What You'll Need: A black choker, a light pink blazer, pink sunglasses, a black shirt, hoop earrings, and ripped black jeans.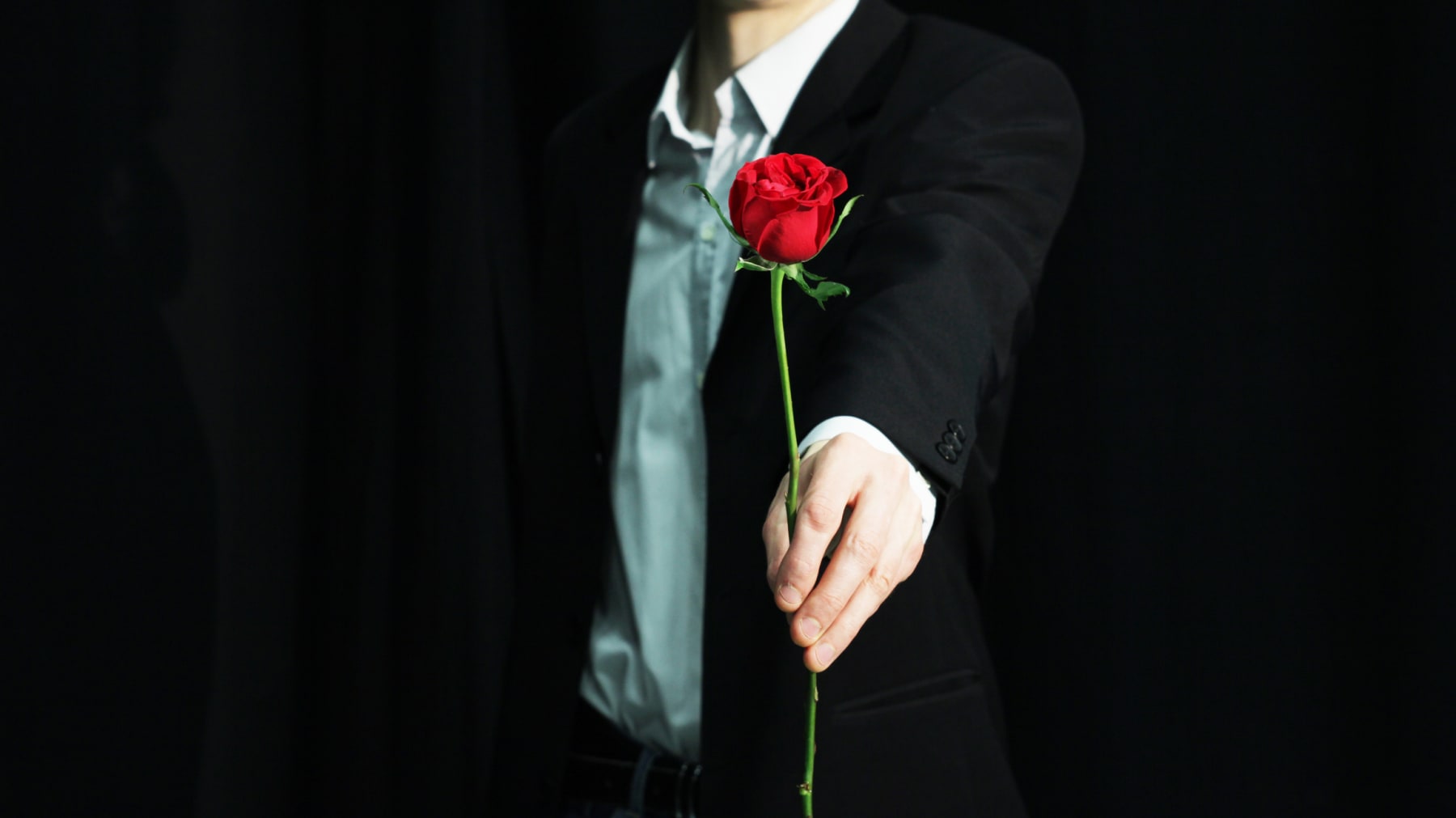 If TV and Movies Are Your Thing
You don't have to invest in expensive cosplay outfits to dress up as your favorite on-screen characters.
Rey From Star Wars: The Last Jedi
If you look closely at the clothing of the new generation of Star Wars characters, you'll see the detail in their outfits is impressive, but easy to replicate with items you have at home! The heroine Rey is one example. Other Star Wars fans could use Halloween to call back to the "Kylo Ren Challenge," which went viral after the release of The Last Jedi.
What You'll Need: Brown boots, Ace bandages, gray pants, a beige sleeveless shirt, brown leather belts, a gray bedsheet, a brown tunic, and these tips.
Eleanor From The Good Place
What the fork?! The Good Place recently began its third season on NBC, and the sitcom continues to get good ratings from critics and viewers. While every character from The Good Place would make a great Halloween costume, Eleanor may be the easiest one to pull together.
What You'll Need: A plaid shirt, jeans, and a blonde wig (optional); carry around a sign that says "Fork Off!" to let people know who you're dressed up as.
Eleven From Stranger Things Season 2
Another year, another Stranger Things costume. In 2017, people were putting on their blonde wigs and pink dresses — and carrying around boxes of Eggo waffles, of course — to portray the telekinetic character from the Netflix original series. This year, there's a new look to emulate.
What You'll Need: Hair gel (to slick your hair back in Eleven's new punk look), black eyeliner, a ripped black T-shirt, an oversized black jacket, jeans, and sneakers. Optional: fake blood for her signature nosebleed.
Mr. Rogers
The world was reminded of the iconic Mr. Rogers earlier this year with the release of the documentary Won't You Be My Neighbor?. So why not show your love for the nicest man to ever grace the silver screen by dressing up as him?
What You'll Need: A cardigan, a collared shirt, a tie, dark or khaki pants, sneakers, and a sock puppet.
The Bachelor/Bachelorette
Spend your Halloween handing out roses to the ones you love the most, all while rocking the best outfit you have in your closet. It's that easy!
What You'll Need for The Bachelor: A suit and a dozen fake roses.
What You'll Need for The Bachelorette: A nice dress and a dozen fake roses.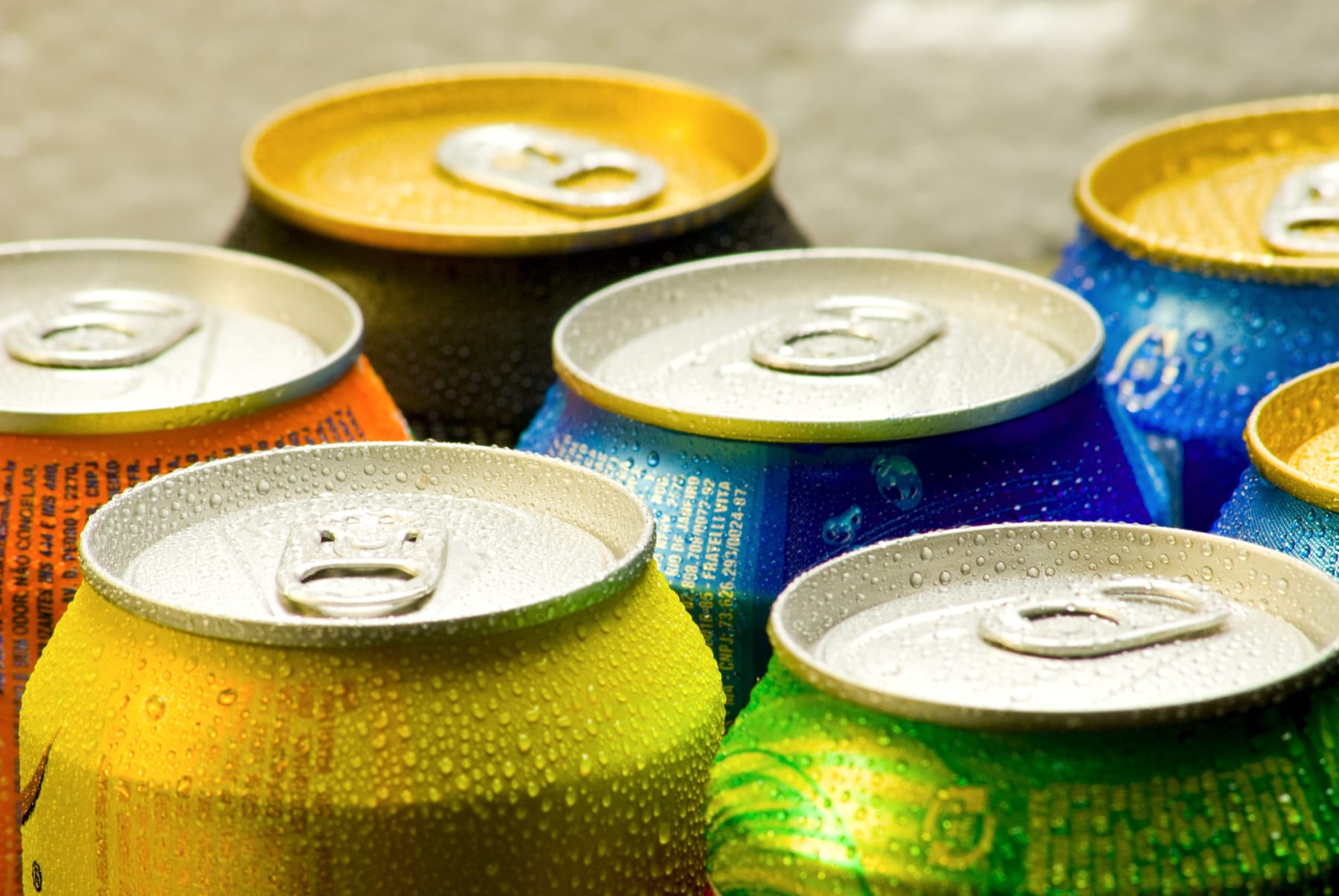 If You're Planning a Group Costume
One of the most fun parts of planning a Halloween costume is getting your friends or significant other involved! Adding more people to your DIY costume can make it more fun.
Pack of LaCroix
The internet's favorite flavored seltzer can be the source of a great group costume. Gather five of your friends and create the perfect six-pack of LaCroix.
What You'll Need: Different-colored T-shirts or dresses and empty boxes of LaCroix to match the clothing.
The Fab Five From Queer Eye
Can you believe? The Fab Five from Queer Eye have taken TV by storm with their tear-jerking, feel-good makeovers of everyday people. Grab a few friends and get ready to do your best Jonathan Van Ness impression all night long!
What You'll Need for Jonathan: A tunic or long T-shirt, skinny jeans. Optional: carry around a bag of grooming products!
What You'll Need for Karamo: A bomber jacket, T-shirt, and jeans.
What You'll Need for Antoni: A white T-shirt, bandana (to tie around your neck), and cooking utensils. Optional: carry a bag of avocados with you — he loves them!
What You'll Need for Tan: A short-sleeved, patterned button-down; skinny jeans.
What You'll Need for Bobby: A colorful blazer, button-down shirt, and fitted shorts. Optional: carry a paintbrush or wear a tool belt.
The Belchers From Bob's Burgers
This Fox TV show has been inspiring Halloween costumes since it premiered, but it's not too late for you and your friends or family to dress up as the Belchers.
What You'll Need for Bob: A white T-shirt, gray pants, black shoes, a white apron, and a fake mustache (if you don't have a mustache already!).
What You'll Need for Linda: A red long-sleeved shirt, high-waisted jeans, sneakers, and red glasses.
What You'll Need for Tina: A blue T-shirt, a blue skirt, tube socks, glasses, and black Converse shoes.
What You'll Need for Gene: A yellow T-shirt, blue shorts, and sneakers.
What You'll Need for Louise: A green dress, black ballet flats, and a pink bunny ears hat (you'll need to make or order this!).
Netflix and Chill
This is a perfect couples costume for the pair that likes to stay in on the weekends and binge-watch shows and movies.
What You'll Need for Netflix: A red T-shirt and a printout of the Netflix logo.
What You'll Need for Chill: A blue T-shirt, snowflake cutouts, and tape/pins.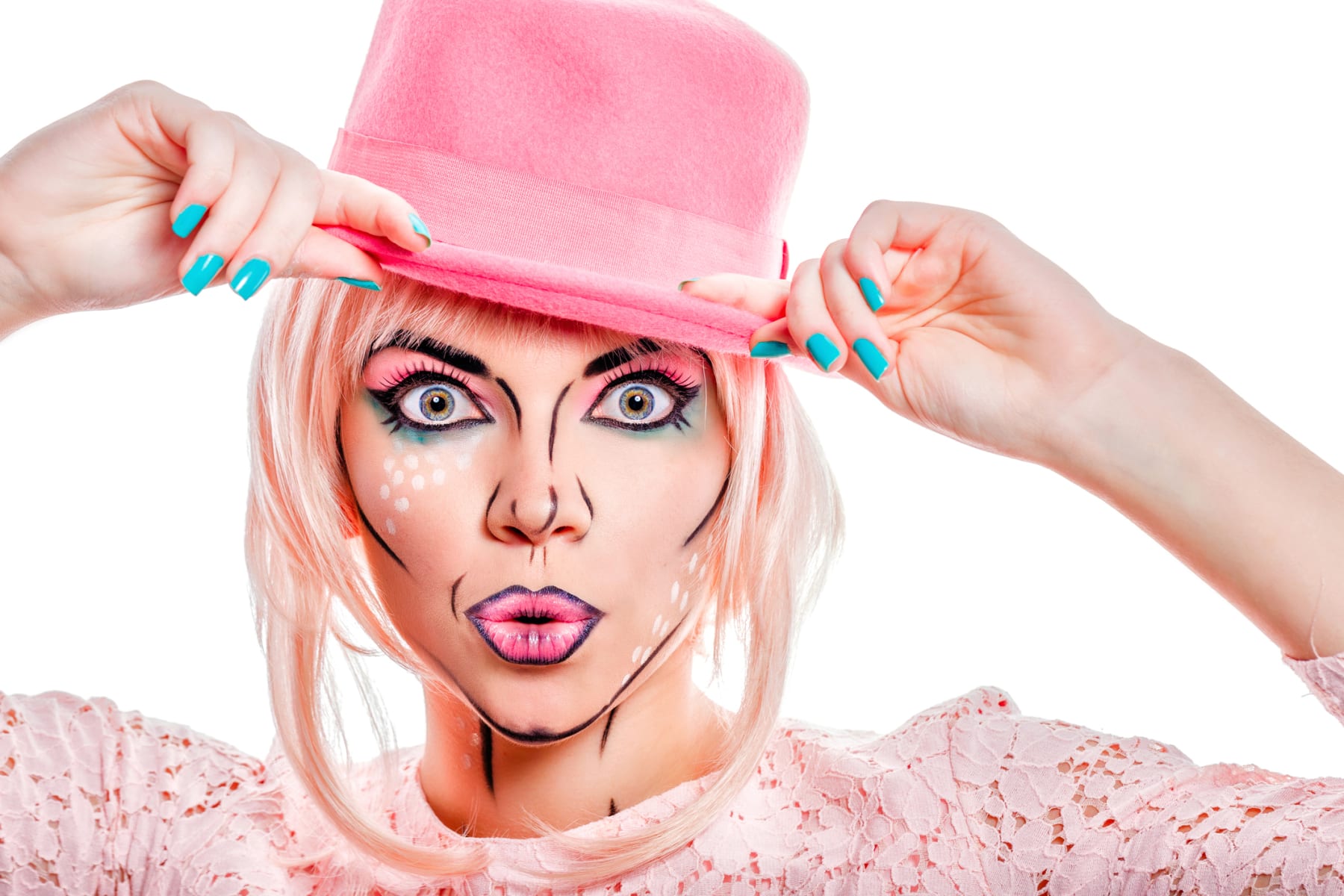 If You Need a Last-Minute Costume
If it's the day before Halloween and you still haven't figured out a costume, don't stress! There are plenty of fun, easy-to-make costumes that you can assemble just by browsing your own closet.
Emojis
We all use emojis, so here's your chance to be one. Whether you're crafting a solo or couples costume, dressing up as an emoji for Halloween is an easy, last-minute idea you can make at no extra cost!
What You'll Need: A purple or blue long-sleeved shirt if you're going to be one of the single emoji people; blue and red short-sleeved shirts if you're dressing up as an emoji couple; a black shirt, dress, or jumpsuit and a pair of bunny ears if you're dressing up as the dancing people.
Pop Art Character
Comic book lovers, rejoice! You can show off your love of vintage comic strips — and hide your lack of a costume — by painting yourself to look like a classic pop art drawing.
What You'll Need: White eyeliner/eye shadow pencil, blue eye shadow, black eye shadow, black liquid liner, red lipstick, and this makeup tutorial.
Instagram Post
If dressing up and putting on elaborate makeup isn't your thing, this may be an ideal costume. Break out the cardboard and markers, strike your best Instagram pose, and sit back and wait for the likes to roll in — you're an Instagram post!
What You'll Need: Foam board and this tutorial.
Rosie the Riveter
This one might seem overdone, but it's a classic. The iconic image of Rosie the Riveter has inspired Halloween costumes for years, and you can put your own spin on it by wearing your favorite high-waisted jeans and chambray shirts. Don't forget the signature bandana!
What You'll Need: A blue denim or chambray collared shirt, jeans, red bandana, red lipstick.
Sims Character
The great thing about The Sims is that most of the characters in the games just look like regular people, which makes this costume a no-brainer. Channel your inner crafting whiz to make a plumb bob headband, and you'll be all set!
What You'll Need: Green card stock or construction paper, a headband, wire, pliers, and this tutorial.
Readers, what's the best DIY Halloween costume you've ever made for yourself? What are you planning to dress up as this Halloween? Let us know in the comments!
---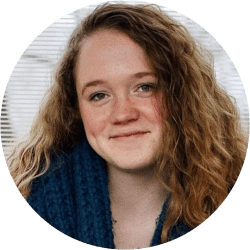 DealNews Contributing Writer
Sarah Heikkinen is an upstate New York-based freelance journalist and marketing and social media specialist. She has freelanced for several publications, including Teen Vogue, the Ithaca Times, and The Scofield. She graduated with her Master's in Journalism from the S.I. Newhouse School of Public Communications in 2017.
DealNews may be compensated by companies mentioned in this article. Please note that, although prices sometimes fluctuate or expire unexpectedly, all products and deals mentioned in this feature were available at the lowest total price we could find at the time of publication (unless otherwise specified).