Comcast Wants to Buy Time Warner: How Might the Merger Affect You?
Comcast is moving to acquire Time Warner Cable, which would solidify its place as the largest cable company. But will the FCC let the $45.2 billion deal go through?
In a move that's causing uproar among consumer advocates, Comcast will acquire Time Warner Cable for $45.2 billion. Wednesday night, CNBC reporter David Faber broke the news via tweet: "Comcast to buy Time Warner Cable in all stock deal worth $159 per $TWC share." Comcast is already the largest cable company in the country, so the deal is certain to draw scrutiny from the FCC. But despite the concerns of consumer advocates, the regulatory agency isn't likely to stop the deal. So how will this merger will affect you?
The Buyout Positions Comcast as a 'Bully'
A Time Warner buyout has been a long time coming, as Charter Communications has spent the past eight months trying to buy the nation's second-biggest cable provider. However, the Wall Street Journal reported that "Time Warner Cable had long seen Comcast as a preferred partner." But how can the U.S.'s biggest cable company merge with the second-biggest cable company without the FCC stepping in?
For one thing, Comcast will actually shed some subscribers. "To pass muster with anti-trust authorities and the FCC," Forbes reported, "Comcast is reportedly planning to divest cable systems with 3 million subscribers, keeping its share of the market below 30%." The 30% ceiling was put in place by the FCC to prevent a company from holding sway over too much of the country.
Despite the 3 million customer concession, having that many subscribers is still bound to give Comcast even more political, financial, and media influence than it already holds. Consumer advocates have wasted no time protesting the buyout for these reasons. "If Comcast takes over Time Warner Cable, it would yield unprecedented gatekeeper power in several important markets," said John Bergmayer, senior staff attorney at Public Knowledge, according to CNET. "An enlarged Comcast would be the bully in the schoolyard, able to dictate terms to content creators, Internet companies, other communications networks that must interconnect with it, and distributors who must access its content."
The Deal Will Probably Go Through, But Will Customers Benefit?
Comcast isn't likely to face any hard questions about competition from the FCC. "It's okay for a giant cable company to buy another giant cable company, because cable companies don't compete," Re/Code explained. Because Time Warner and Comcast control different areas and different customers, they aren't currently competing with one another.
For its part, Comcast claims this buyout will benefit customers. "Scale enables better customer experiences," the company said in a statement, as reported by Ars Technica. "The national scale created by this merger will improve Comcast's ability to compete against its national competitors like DirecTV and DISH, as well as telcos like Verizon and AT&T." What's more, Comcast claims it will be able to offer Time Warner customers features they don't have under their current plans.
Clearly, Comcast and Time Warner Cable wouldn't be moving forward with this buyout if the companies didn't think it could pass regulatory muster. Time will tell if the move really will benefit customers, as Comcast claims, or if the merger will only benefit the company's shareholders. The truth likely lies somewhere in the middle, with some Time Warner customers enjoying better service and Comcast eventually taking advantage of its larger market share.
Readers, what do you think of the Comcast buyout? Are you a Time Warner customer who welcomes the change? Or are you afraid this deal will ultimately lead to higher prices down the road? Share your take in the comments below!
---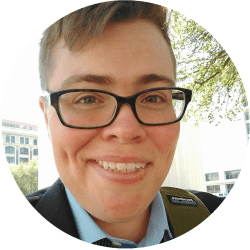 Former Senior Blog Editor
Michael added the finishing touches to most of the Blog articles on DealNews. His work has appeared on sites like Lifehacker, the Huffington Post, and MSN Money. See him rant about video games by following him on Twitter
@ThatBonebright
.
DealNews may be compensated by companies mentioned in this article. Please note that, although prices sometimes fluctuate or expire unexpectedly, all products and deals mentioned in this feature were available at the lowest total price we could find at the time of publication (unless otherwise specified).