Cold Comfort: 10 Clothing Items That Are Worth the Splurge
A good coat is just the start. Check out these items to keep yourself protected from head to toe from the wind and snow.
With the exception of a few balmy climes (Hawaii, anyone?), winter has come to the U.S., ready to unleash its cruel mix of ice, snow, sleet, slicing winds — you get the picture all too well.
But instead of a "Brrrrr, humbug," why not make the best of it? Complaining won't make the cold weather go away, though the right garments can certainly keep it at bay. Here we survey 10 clothing choices that will turn cold and frosty into warm and toasty. And while a fleece from the bargain bin will help, we are looking at the insanely warm and stylish threads that you can bag when you splurge (as well as a few more affordable items). Hot cocoa is optional; just don't spill it on these fine specimens of anti-winter wizardry.
Step Into the Wigwam
Maybe you have this thing about socks: the warmer and poofier, the better. In the quest of that Ultimate Warm and Snuggly Sock, consider the mighty Wigwam brand. Made right here in the U.S. (in Sheboygan, Wisconsin), Wigwam fusses over every detail of their product. A great choice: the Rebel Fusion Crew II (3-pack for $48 with free shipping), which combines sock and liner into one, and comes with a 2-year guarantee. Popsicle toes? Fuggedaboudit.
Thank Ya' Ushanka
Also known as the "Russian hat," this is the headgear for Putin on the Ritz, if you will — or at least staying warm when winter winds bite. The warmest ones are fashioned from mink, and can keep heads protected down to the mind-boggling temperature of 90 degrees below zero. And if you've got the dough, Fur Hat World sells a mink hat with lambskin leather earflap ties for $749.95. Worried about the cost? This chic chapeau is $370 off retail and made in Canada.
Scarf Up the Warmth
Finding winter-proof scarves is relatively easy. Many are made of thick wool or fleece, but the popular Hudson scarf from The North Face combines fashion smarts with fine performance. Retailing for $40, this loop scarf comes in Sequia Red and Cerise Pink (great for gals) or North Face Black/Graphite Grey (should work for guys). They're made of 100% acrylic and covered by a lifetime guarantee. You could say this one's a wrap.
These Boots Are Made for Truckin'
Outdoor Gear Lab tested seven pairs of winter boots, and gives an Editors' Choice to the Bogs Ultra Mid. Though "designed to help dairy farmers stay safe and comfy," you should milk 'em for all they're worth. They slip on easy and have a unique neoprene-rubber design that's "absolutely waterproof," with prices varying from $75 to $130. But if you want maximum warmth, Outdoor Gear Lab gave a 10 out of 10 to the Baffin Arctic Men, a Canadian boot ranging in price from $115 to $135. Though clunky for walking, they're still comfortable, "like sofas for your feet," which beats kitchen chairs for your feet.
Thermal Comfort to a Tee
Decades ago, thermal tees were like the banjo of winter wear: not exactly sexy, with a barnyard vibe that was easy to mock. But the styling has come a long way, with insulating heft to match. The North Face Women's Be Calm Long Sleeve Thermal retails for $55, and blends 73% polyester and 27% cotton with a cotton-poly rib knit. For the men, The North Face offers its extremely popular Men's Warm Long-Sleeve Zip Neck for $60. The 100% polyester base layer shirt offers breathable warmth during low- to medium-intensity activities in cold conditions. With both products, you won't want to give someone the shirt off your back.
Coats: Gander at this Goose
In 2009, the Chicago Tribune sent staff writer Colleen Mastony out in search of the warmest winter coat. Chicago knows plenty about cold winters, but so do the Canadians. (Are you sensing a pattern here?) Her pick was the down-filled coat by Canada Goose Mystique Parka. She praised it thusly: "Its generous length, the windproof fabric, the deep hood, the super-elasticized cuffs and the heavy-duty zipper made this coat feel like a suit of armor." And you might need to pick off an armored car to buy it, as it retails for more than $600. But it features coyote fur on the hood (which is moisture-proof) and has been field tested to withstand temperatures of 22 degrees below zero. That'll warm your heart, eh?
Glove at First Sight
It's a common consumer lament that no matter what kind of gloves we buy, they're just not insulated enough to keep fingertips from numbing out. The Active Junky adventuring website ranked its top winter gloves, and perhaps the best for warmth is the Kibo glove by Astis, which won the website's "Bad Ass Gear" award for 2014. They look great with their jagged stripe beadwork, and utilize Polartec Thermal Pro High Loft insulation with silicon-injected suede so your digits stay dry. Are they worth the $165 you'll pay? Talk to your fingers when it's 20 below to get an unbiased opinion.
Earmuffs for Hi-Tech Buffs
Earphones used to have tangly wires; ear warmers used to only ward off low temperatures. But in the musical parlance of the "mash up," 180s makes Gen 2 Bluetooth II Ear Warmers. These wireless warmers have hi-definition speakers and compatibility with Siri and Google Now. With 9 hour talk time, 8 hour play time, and a retail cost of $80, these 180s (like all warmers in the line) fit behind the head. They will not ward off errant snowballs, though, unless you get a very quick phone call of caution from someone standing near you.
Sweaters: Nice to Land Iceland
Steve Martin once joked about buying a gasoline-powered turtleneck sweater, which doesn't sound like such a bad idea after last winter's polar vortexes. Until Antarctica starts its own sweater industry (run by entrepreneurial penguins, no doubt), your next best bet is an Icelandic sweater by Alafoss. Their pullover sweater runs about $195, and is made from 100% pure Icelandic wool — a double unspun yarn known as "plötulopi." It's hard to say what kind of temps this garment will endure, but it's doubtful the denizens of Iceland would tolerate any kind of wimpy winter wearable.
Coffee Containers: This Buy's a Steel
While not exactly a clothing article, your coffee mug or bottle will follow you wherever you go as the chill becomes a pill. A great option here is the Thermos 16-oz. backpack hydration bottle, which keeps the hot stuff hot for 8 hours. Currently they sell for under $30 on Amazon (depending on color). You can pay just as much for a so-called steel "sports bottle" at a jogging shop, and guess what? It's just as great at keeping lukewarm fluids lukewarm. An added bonus: In the summer, you won't have to retire the Thermos, as it keeps drinks chilly for up to 12 hours.
They say fashion sense goes out the window in winter, but as many of the picks above prove, that's not necessarily true. You might spend more (or a lot more) for some of these items, but think about it this way: What's the price of durability and impermeability? Winter simply isn't kind, and those dreaded vortexes take no prisoners. If you're on a limited budget, why not pick one or two items that will help ward off the chill? And if all else fails, retrofit that summertime beer hat to hold a pair of large, extra-hot lattes. Just take care not to turn your head too fast, or wear it behind the wheel. The consequences of hitting a pothole can prove absolutely scalding — so this holiday, please don't drink and drive.
---
Related DealNews Features: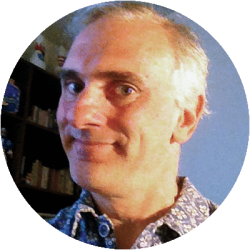 DealNews Contributing Writer
Lou Carlozo is a DealNews contributing writer. He covers personal finance for Reuters Wealth. Prior to that he was the Managing Editor of WalletPop.com, and a veteran columnist at the Chicago Tribune.
DealNews may be compensated by companies mentioned in this article. Please note that, although prices sometimes fluctuate or expire unexpectedly, all products and deals mentioned in this feature were available at the lowest total price we could find at the time of publication (unless otherwise specified).