Click and Sip: The Pros and Cons to the Top Online Wine Stores
Which site offers the best selection, or the cheapest shipping? And which one makes it the easiest for someone who has no idea what they're doing?
With the rising popularity of online wine shopping and flash-sale sites, oenophiles and amateur wine enthusiasts alike are no longer relegated to grocery or local wine shop selections, nor do they always have to pay top dollar for premium wines. Online wine sales grew by 17% in 2013, and last year also saw a price reduction for the average shipped bottle of wine.
But beware common issues with online wine shipping, which include slow delivery and wines that appear to be in stock, but aren't available for immediate shipment. Also keep in mind that an adult who is at least 21 years old has to sign to receive a wine shipment and that state shipping laws can be confusing and vary by vendor.
Ready to stock your cellar or impress dinner party guests with your wine selection? There are plenty of online wine shops out there, so we've put together a guide to some of the most popular and interesting options.
Shipping: $13.40 for one bottle, $22.90 for six bottles within the continental U.S.
Promotions: One-day free shipping or discount codes, one-month free trial of the StewardShip program (with unlimited free ground shipping for $49 per year), and daily deals with a free WineShopper account.
Highlights: Launched in 1998, Wine.com is one of the oldest wine e-commerce sites, offering about 10,000 wines annually. Shoppers can easily navigate the large selection, sorting wines by price, consumer ratings, varietal, region, wine style, and vintage, or with topics like clearance, new arrivals, and charity wines.
One of the major perks is that the orders are shipped from fulfillment centers throughout the U.S., so ship dates are usually within one to two business days and it's possible to order wines from different vineyards without paying multiple shipping fees. A pop-up calendar allows shoppers to select from available delivery dates up to six months in advance. Wine.com also will advise customers of weather conditions, such as extreme heat or cold, that may compromise the quality, and will suggest alternatives.
Every description of the wine includes the earliest available ship date, and helpful icons designate screw cap, eco-friendly, boutique, and collectible wines. Experts are available for online chats to help with selection. A gift section includes wine sets and wine gift baskets, as well as food gifts, chocolates, and wine clubs.
Keep in Mind: Wine.com ships wine to most states (excluding Georgia, Indiana, Iowa, Kentucky, Maine, Montana, Oklahoma, Utah, and some dry ZIP codes) and non-wine items to all states.
Best For: Quick delivery, large selection, and wine gifts.
Amazon Wine
Shipping: Vary by state and winery. Range from 1 cent on select bottles and orders to about $9.99 for one to six bottles. Wine isn't eligible for Amazon Prime shipping.
Promotions: Check the Featured Offers to see current promos, such as wines that ship for a penny and 20% off mixed packs.
Highlights: Amazon Wine offers the largest online selection of domestic wine. Shop by U.S. and international wine regions, as well as by food pairings, or narrow down the selection by wine type and grape varietal, as well as state, for shipping purposes. Amazon shoppers will also recognize the familiar categories of sorting by price and popularity, as well as average customer and professional review scores. Each description has a helpful three-word taste summary. Among the best values are the mixed wine packs from the same seller.
Keep in Mind: Amazon provides a list of states for both domestic and international shipments, but the wine sellers select the states to which they will ship, so it's best to indicate your state first to know what you can order. Wine ships directly from the seller, so shipping times vary, and weather delays are at their discretion. Buying wine from different wineries and shops often means multiple shipping fees.
Best For: Large domestic selection, and mixed wine packs.
Lot18
Shipping: $12.99 for orders less than $149, free for orders more than $149.
Promotions: Daily featured offers, periodic free shipping promotions via email. Members who invite friends to join Lot18 get a $25 credit when that friend places his or her first order (and gets $10 credit).
Highlights: Co-founded in 2010 by Snooth creator Philip James as a wine flash-sale site for small, lesser-known wineries, Lot18 has grown to also offer wine from larger producers and its own custom wines and brands. The selection often changes, but shoppers can always count on a variety of interesting wines, all vetted by Lot18.
You can also find half-cases of wine, including curated selections of European reds, Spanish riojas, or California pinot noirs, for example. Descriptions include tasting notes, and often include helpful breakdowns of tastes, pairings, real-world application ("Good for wooing the carnivore in your life, any occasion"), when to drink, and alcohol content.
The site also includes a gifts section of wines and glassware. Also worth noting: Wines are shipped in temperature-controlled trucks.
Members who join the Tasting Room wine club receive a kit of six mini bottles for $9.95 to taste and rate to create a wine profile used to create a personalized shipment of six bottles for $59.99. Members then receive 12 bottles every three months for $149 per case.
Keep in Mind: Wines are available for a limited time only. Orders are shipped only within the continental U.S. via UPS Ground or FedEx typically within two to three days. Expedited shipping is not available. To see what states Lot18 ships to, select your state in the drop-down menu or check the list.
Best For: Trying wines from smaller vineyards at a bargain.
Vintners' Alliance
Shipping costs: All orders 1 cent.
Promotions: Join the email list for exclusive deals and a chance to win a $250 gift card.
Highlights: Because the shipping is a penny, it's easy to estimate the wine price when shopping. The uncluttered site allows shopping by featured wineries, region, red, white, sparking, and dessert, and customers can narrow down the search with subcategories. The site includes selections from a variety of regions, including the U.S., Mexico, Canada, Europe, South America, Australia, and New Zealand. Gift baskets and gift packs are available. If customers find any bottle of wine with a delivered price better than Vintner's Alliance, the company will send double that amount in a gift card.
Keep in Mind: Vintners' Alliance cannot ship to certain states.
Best for: A wide selection of wine without having to calculate shipping fees.
Shipping: Chambers Street Wines offers local, nationwide, and international delivery. Free delivery in Manhattan below Canal Street, in the rest of Manhattan for orders more than $175, and in Brooklyn for orders over $200. Otherwise, there's a $15 to $20 charge. Shipping costs by UPS Ground vary in the state of New York and beyond.
Promotions: A 10% case discount on orders of 12 bottles (of non-discounted wine) or more.
Highlights: This popular Manhattan wine shop has an e-commerce site that's consistently named one of the best in publications such as Food & Wine and Forbes. While the selection includes a variety of U.S. and international wines, the shop specializes in wine from Austria, Germany, and Italy's Piedmont region, as well as the Loire Valley, Burgundy, and the Rhone regions in France. Also notable are the natural, organic, and biodynamic wine categories.
Customers can shop by region, price range, vintage, and variety. Sampler cases of 12 bottles ($137.77 to $229.62) are available, as are three- and six-month wine club subscriptions of three bottles per month ($194.99 to $869.99). The site also offers glassware, sake, and spirits.
Keep in Mind: To calculate shipping, you have to register for a free account and enter in your information first, so it's a little difficult to determine from the outset if the shop ships to your area.
Best For: Expert-selected European wines, as well as natural, organic, and biodynamic wines.
Shipping: Within California: $8 for one bottle, $10 for two to six bottles, $22 for seven to 12 bottles. Other states: $11 for one bottle, $19 for two to six bottles, $35 for seven to 12 bottles. Two-day and next-day shipping are available. The shop also ships to Japan and Hong Kong.
Promotions: Specials on featured wines.
Highlights: Twenty Twenty Wine Merchants is routinely named one of the best wine shops in Los Angeles, and, according to Food & Wine, celebs like Sandra Bullock and Jack Nicholson enlist owner Bob Golbahar to hunt down hard-to-find wines. Shoppers can count on selections from major wine regions in France, Chile, Argentina, Spain, and California, including Napa Valley collector wines.
If you're looking for the name of a particular vintage, type it into the search tool. To browse, click the American, French, Italian, international, specials, Wine Spectator-recommended, and highly-rated options for drop-down menus of subcategories. Then sort by winery, vintage, rating or price, which can vary greatly. (California Cabernets, for example, range from $9 to $5,500 per bottle.) Wine clubs ($25 to $225 per month) include a variety of wine duos. The shop also offers spirits, glassware, and gift baskets.
Keep in Mind: You enter your shipping information and address when checking out, so it's not easy to tell if the shop ships to your area before selecting wine.
Best For: Hard-to-find wines, gifts to impress, and when Sandra Bullock or Jack Nicholson invites you to dinner.
Shipping costs: Varies, but averages from around $14.90 for one bottle, $19.55 for three bottles, and $29.63 for six bottles. FedEx shipments typically arrive within 5 to 10 days of the order. Overnight and two-day delivery options also are available.
Promotions: Wine subscriptions of monthly deliveries of three bottles per month at a three-month minimum are available from $37 to $99 per month, ensuring an additional 5% off.
Highlights: The Accidental Wine Company offers wine at discounted prices because of labels blemished by stains, slight tears, or other mishaps that leave the wine itself undamaged, but unattractive to restaurants and retailers. Because of this, the wine selection varies, but always includes domestic and international options.
To buy specific bottles of wine, shop by group — sparkling or French wine, for example — and place your order. Or choose a wine curator, each with his or her own style, and opt for three, six, or 12 bottles, and indicate red, white, a mix, or a complete surprise. (You won't know what bottles the curators have picked until they arrive.)
Keep in Mind: Like the bottles offered, the site isn't the prettiest out there, but it's fairly straightforward. Supplies vary by day. Some wines have a minimum order, indicated in the quantity field. Accidental Wine Company doesn't ship to certain states, and weather conditions may delay shipments.
Best For: Trying quality wines at a discount and for informal dinner parties and other occasions when the wine bottle doesn't need to be pretty.
Shipping costs: Bottlerocket offers free, same-day delivery for any orders from 9th to 29th streets and 3rd to 8th avenues in Manhattan. Beyond that area, Manhattan delivery is $10 per delivery address. UPS Ground costs vary ($15.80 for one bottle to $22.91 for six bottles to Ohio, for example, $17.97 for one bottle to California). UPS second- and next-day options are available.
Promotions: Occasional free shipping promos and promo codes.
Highlights: Bottlerocket takes the intimidation factor out of shopping for wine by categorizing the wines by pairing, with icons for poultry, seafood, meat, treats — even takeout. Categories also include red, white, and new wines, as well as green (organic, biodynamic, and practically organic), and critics' picks. Be sure to check out the value wines, as low as $9 per bottle. You can also navigate the site by price, region, and category. Before shopping, choose your state from the menu to make sure Bottlerocket ships to you.
Bottlerocket also has a selection of spirits, gift baskets, and a gift guide to help you find just the right wine, with categories for someone you barely know, an old friend, the third date, and the boss. Wine club memberships range from $35 to $150 per month for two to three bottles.
Keep in Mind: Check this list to see if Bottlerocket ships to your state. To order, you need to provide drivers' license or passport information as proof of legal drinking age.
Best For: Learning about wine and food pairings, and those looking for unintimidating wines and prices.
Shipping: Ground rates for one bottle range from $7 to $12. Six bottles range from $15 to $25.
Promotions: Free shipping on cases that include select wines (mixing and matching possible). Free case shipping when you sign up for the email newsletter.
Highlights: Use the search tool if you're looking for a particular wine, or shop wines by country, type, region, subregion, year, varietal, price range, or bottle size (including half-bottles and magnums). Wine pages include descriptions, producer, country, region, subregion, varietal, and vintage. The shop also offers a selection of spirits, including a wide selection of single malt Scotch, and both domestic and international craft beers.
Keep in Mind: Ultimate Wine Shop does not ship to 12 states. An insurance fee is added to all orders over $100. See the shipping map for estimated shipment arrivals.
Best For: Mix and match cases.
What do you think, reader? What are your favorite online wine resources? Let us know in the comments below.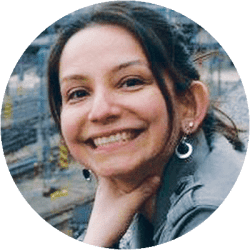 DealNews Contributing Writer
Josie Rubio was a Brooklyn-based freelance editor and writer, who interviewed everyone from Britney Spears to ghost experts during her lengthy journalism career. She visited five continents, and loved to write about travel, food, nutrition, health, gardening... and pretty much everything.

Note: Josie Rubio died on December 3, 2019.
DealNews may be compensated by companies mentioned in this article. Please note that, although prices sometimes fluctuate or expire unexpectedly, all products and deals mentioned in this feature were available at the lowest total price we could find at the time of publication (unless otherwise specified).