10 Clever Ways to Save on a Summer Vacation
Apply these smart travel tips to cut costs on flights, lodging, rental cars, and more.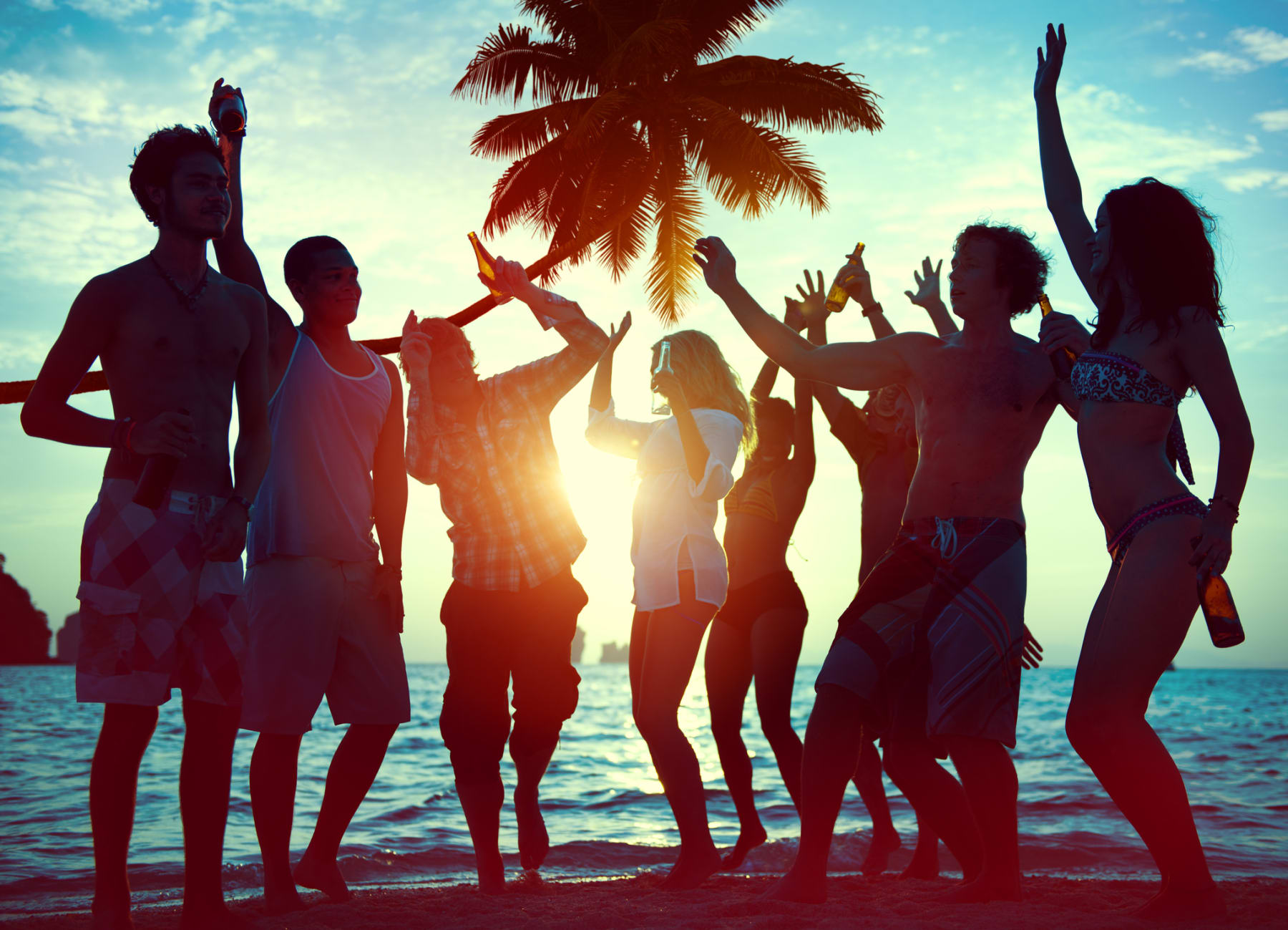 As summer vacation season approaches, you may have sticker shock looking at the price of taking the whole family on a trip. Last year, the best deals for domestic flights around a holiday were about $280 round trip (depending on when and where you were traveling), according to airfare app Hopper. For a family of four, that adds up to $1,120 on its own — and if you don't find a great deal, you could wind up paying a lot more.
On top of that, you have to pay for lodging, meals, entertainment, and possibly a rental car — all of which can add up to a hefty travel bill.
But while you can't get vacations for free, there are ways for the savvy shopper to save on a summer getaway. Let's run through your options.
Pick the Right Place to Go
Not all vacation destinations are created equal, and picking the right destination can have a major impact on your costs. The biggest way to save is to select a place within a day's drive, which could mean you spend $50 on gas instead of $1,000 or more on plane tickets. The bigger your family is, the more you'll save by taking a road trip.
Picking somewhere relatively close to home means you maximize time at your vacation destination, but longer road trips are also an option. A well-planned road trip means you can see lots of sights while saving by avoiding airfare, car rental fees, and staying at less costly hotels away from tourist hot spots. Check out Roadtrippers and Rand McNally's TripMaker to plan a road trip that hits all the sites.
The biggest way to save is to select a place within a day's drive, which could mean you spend $50 on gas instead of $1,000 or more on plane tickets.
Camping is another way to save. Whether you stay in a tent or rent an RV, the costs for staying at a campsite are far lower than those for a hotel — and you'll save on food and entertainment, too. National parks are a good option, with Yellowstone and Yosemite topping the U.S. News list of best affordable vacation destinations.
If camping isn't your thing, U.S. News suggests Washington, D.C. for its many free-to-visit attractions; New Orleans, Savannah, Nashville, and Myrtle Beach for their budget-friendly hotels; and Charleston, San Antonio, Key West, the Adirondacks, Seattle, Austin, Pittsburgh, Charlottesville, and Portland, Oregon, for their mix of economy and attractions.
Wherever you decide to vacation this summer, consider the economy of your destination first!
Always Shop Around for Fares and Hotels
It shouldn't surprise DealNews readers that it always pays to shop around, but it's even more true with travel, where you have a wealth of choices for where you go and how you get there. Fortunately, there are lots of sites to help you out.
For flights, check out Google Flights and Expedia, both of which will search a range of airlines for the cheapest flights, and even suggest better days to fly on. For the best prices, you'll also want to look at Yapta; it monitors prices and lets you know when you can get a refund if the fare drops. Most airlines offer refunds if the fare drops a certain amount after you buy, and that's cash that can go back into your vacation budget.
SEE ALSO: Here's The Best Time to Book a Flight for Every Holiday
When it comes to lodging, check Hotels.com for hotels, HomeAway for vacation rentals, or Airbnb to rent rooms, apartments, and unique properties. Though you may assume you need a hotel for your vacation, you can save a lot by going for a vacation rental instead — and get a lot more space, too. Consider what area you want to stay in. Hotels near attractions will cost more, while staying even a few miles away can cut the cost significantly, and won't have the pricey resort fees that you'll encounter at some of the better-located hotels.
Some hotels offer special promotions if you go through their site, and it might be easier to get a price adjustment later too if you book directly from the property.
If you have a specific hotel in mind, it's also worth checking for promotions if you book directly through the property's own site. For example, Extended Stay America is taking up to 40% off select hotel stays in the U.S. and Canada via coupon code "MD7U2", which might provide a better price than what you'd find on Hotels.com. Plus, as one of our staffers discovered, it might be easier to ask for a price adjustment later if you book directly through the hotel.
For rental cars, go to Hotwire to search all the big rental agencies at once for the best deals. (And if you'd like to buy everything together, Hotwire can also search for flights and hotels.)
Don't Forget About Discounts
As mentioned above, check a hotel's site before booking to see if its running any special promotions while you're traveling. Beyond sales and coupons, you can often find discounts for members of AAA, AARP, and the military. And if you're a member of a hotel or airline rewards program, you can get freebies or perks after enough stays. Also check your credit card, which may let you pick up pieces of your vacation package using rewards points.
Bundle for Bigger Savings
Sometimes you save by pricing out every piece of your vacation individually... but other times you save by bundling everything together. Travel search sites like Expedia and Hotwire often give you a solid deal if you buy both your flight and hotel with them. And while you might not think of it in a travel context, Costco offers decent travel packages.
All-inclusive resorts will be more expensive, but they include more amenities; be sure you know what's included and whether it's worth the cost.
An all-inclusive trip like a cruise can also help you save by bundling all your food and entertainment into one easy price. Browse CruiseSheet for great deals listed by the price per day, which is the best way to tell how economical a cruise package is. All-inclusive resorts can be a good hotel choice, too, if there's one where you're traveling. While these will be more expensive, they include more amenities; be sure you know what's included and whether it's worth the cost.
Travel With a Group
Though it may seem illogical, traveling with a larger group can actually save you money. That's because it gives you more people to split costs with. And with more people, it may make sense to upgrade from a hotel room to a vacation rental. These rentals are often cheaper per square foot and have a kitchen, so you can cook meals instead of eating out every night.
Save on Gas
Though it's less expensive than flying, driving can still be costly. Whether you're taking a road trip or renting a car, here are a few tips to save.
Use an app like GasBuddy. It can help you find the cheapest gas along the way. Even shaving off a few cents per gallon can add up. BJ's Wholesale Club members can also save 25 cents per gallon if they fill up during a big shop and add two specific items to their purchase. (Read more here.) Lastly, use a GPS or map app to find the shortest route to your destination. Fewer miles mean you can save on gas costs.
Get Smart With a Car Rental
When renting a car, there are many ways to avoid unnecessary charges. Return the car to the same place you rented it, as returning cars to a different agency location can sometimes cost hundreds of dollars. Take your own GPS — or use your phone — instead of getting one from the rental agency. Choose a small car, as they're usually cheaper and get better mileage. And fill up on gas before turning the car in to avoid yet another fee.
Finally, skip the insurance from the rental agency. Check with your car insurance provider to see if it'll cover you in case of an accident. If it won't, call your credit card company and see if it offers collision coverage — if so, pay with that card and you're set.
SEE ALSO: 8 Hidden Vacation Costs and How to Avoid Them
Beware of Extra Fees
Some fees are unavoidable, but by familiarizing yourself with fees, you'll be able to budget for them or skip them entirely. Carefully review your hotel and flight information, looking for any extra fees. Hotels may charge extra for parking, WiFi, or resort fees. Airlines may charge for checked bags and better seats.
Sometimes it's worth paying more to avoid those fees. Look for flight fares that include checked bags or hotels that offer free WiFi or breakfast. If you'll use the perks, paying the higher fare could actually save you cash.
Spend Less on Food
Food can be a significant vacation budget item, especially for a family. But you can have plenty of fun without having breakfast, lunch, and dinner at a restaurant every day of your trip. Even skipping one meal out a day will save a lot over the course of a vacation.
Pick up drinks, snacks, and the makings of a few meals at the grocery store. Even if you don't have a kitchen where you're staying, you can make cereal and sandwiches anywhere.
The first step: Make a detour to the grocery store. You can pick up drinks, snacks, and the makings of a few meals. Even if you don't have a kitchen, you can make cereal and sandwiches anywhere. If a grocery store isn't convenient, an Amazon Prime Pantry order can bring you nonperishables, and if you're vacationing in an area covered by Prime Now, you can get almost any grocery item delivered. (Check with the hotel to see how it handles deliveries, but for most, it shouldn't be a problem.)
Picking the right hotel can help you here, too. Hotels with free breakfast will save you the cost of a meal without any effort on your part, while hotels with a kitchen will let you enjoy home-cooked meals while you're on the road.
Don't Overspend on Entertainment
Not spending too much on entertainment and excursions is mostly about planning. Be sure to research attractions and prices in advance to see what fits your budget. For deals, check out Groupon or Travelzoo to find coupons for everything from spas to zoos.
There are always free entertainment options, from a day at a local park to a day at the hotel pool. Taking a day off mid-vacation to sleep in and do low-key activities can be a good idea for the whole family, giving everyone time to rest up for another day of adventure. You can also make your own entertainment. Consider packing DVDs for a movie night or board games for a game night — all it takes is a bit of planning.
Readers, are you ready for your summer vacation? Let us know your favorite savings tips in the comments!
---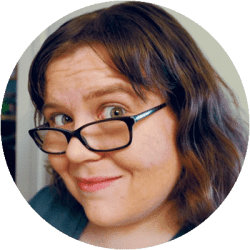 Contributing Writer
Originally working in IT, Elizabeth now writes on tech, gaming, and general consumer issues. Her articles have appeared in USA Today, Time, AOL, PriceGrabber, and more. She has been one of DealNews' most regular contributors since 2013, researching everything from vacuums to renters insurance to help consumers.
DealNews may be compensated by companies mentioned in this article. Please note that, although prices sometimes fluctuate or expire unexpectedly, all products and deals mentioned in this feature were available at the lowest total price we could find at the time of publication (unless otherwise specified).