Circle Of Stuff: 7 Retail Items Repurposed From Other Products
These clever craftspeople and companies are recycling and repurposing materials into all kinds of beautiful and useful items.
Shiny new products are coveted by consumers, but they quickly wear out, become obsolete or outlive their usefulness. Disposed goods are then donated to charity, stashed in some storage unit, or tossed in the trash. But some companies and craftsmen have explored another option with creativity and brio: Turn the stuff into something else you can sell.
Here we cite seven examples of merchants doing just that. We found quite a few of our fun specimens on Etsy, which seems to be a hotbed of solo artisans and small teams of dreamers producing delightful, one-of-a-kind, sustainable goods.
From Chip Boards to Clipboards
Recycling old computer parts poses a challenge, but if you're lucky enough to get motherboards in the pre-wiring stage, you could have the raw material for funky artwork. That's what Debby Arem of Gaithersburg, Md. and her husband Joel have been doing on her Etsy site. "In the late 1980s, I had a company that was building among the first PCs. One day Debby came in and saw all the motherboards, and she got very excited about the artistic possibilities," Joel recalls.
And so a business was born, where Debby crafts items such as bookmarks (taken from the inner layer of a circuit board) and clipboards that range in price from $15.50 to $24.50. "I have enough inner layers to make 100,000 bookmarks," Joel says. "But with all of our stuff, the problem is it's labor intensive." And when it comes to hand labor, there's no app for that.
From Blue Jeans to Cool Rugs
Nudie Jeans — based in Sweden and sold at stores across America — came up with a unique idea for turning its old pants into something that could withstand just a bit more wear. They took the worn-out clothing and cut it down into serrated strips, then sewed it together and rolled it up on spools. The strips were woven by hand on a manual shuttle loom.
Introduced in March of last year and produced in Turkey, the rugs sold for $599 and were limited to a run of 120. They sold out, but they're still up at the Nudie website, and customers are being told to check back soon — hinting that another run may be in the making.
Love Means Never Having to Trash Your Sari
Here's another rad rug story: Loloi Rugs of Dallas has come up with a unique spin, if you will, on reusing silk saris and sari scraps from India. The company turns them into hand-knotted items. There are three different rugs in this line, including the Giselle (above).
Once the sari material reaches the factory, "the various mixed colored threads are pulled apart and then handspun to make the sari silk yarn that can be used for other applications, such as our rug collections," says principal Cyrus Loloi. "It's a very streamlined process and lets us repurpose this beautiful material for our rugs."
Jewelry With Many Strings Attached
Heading back to Etsy, you'll find the handiwork of Sheree Semonich of Denver. At her shop, DesignsByJewelree, she's taking the waste of many a musician — worn guitar strings — and turning old jangle into new bangles. Her handmade jewelry includes earrings, rings, and bracelets, the last of which you can also find made from much thicker bass strings. None of this you can strum, natch. But you could make your favorite female rocker sing your praises by giving her trinkets like these.
From Snack Wrappers to Snazzy Totes
You might think that once you're done with a snack wrap or juice pouch, that's it. But you could just as easily collect those items and send them to TerraCycle in Trenton New Jersey. There, they make all sorts of nifty items such as tote bags from CapriSun pouches and wrappers from Doritos and Lays bags.
"We work with about 40 different kinds of products and packaging," says Lauren Taylor, director of U.S. public relations. "Some of the more interesting ones are cigarette butts we can recycle into industrial uses, such as palettes. We also have a plant caddy that's available at Target that's made from drink pouches." Another cool form of recycling: They've taken some of that money and donated more than $6.6 million to charity.
All the News That's Fit to Retrofit
When it comes to repurposing old waste into new items of taste, you'd have a tough time finding a company more original and ethical than 10,000 Villages. This fair trade organization sells products made by artisans from around the world.
Two of their offerings might just cheer up the journalist who thinks that their work becomes obsolete days after it hits the street: their newspaper necklace and rolled paper triple frame for rectangular photos. They're made by female artisans in Baguio, Philippines, says marketing manager Michele Loeper. "To make each round coil bead, women roll a half page of newspaper around a broomstick for form, then slide the broomstick out, and roll the coil tightly into a spiral, finishing it with glue." So whaddya think, is this worthy of a headline?
Put Your Money Where Your Tennis Ball Is
Some recycled products are whimsical in nature, and the nod here goes to Mani Kordestani, a Catholic University graduate who goes by the Etsy name MANIkord. At his shop he sells repurposed tennis balls, flattening them into change purses and mini-bags. The change purse with a red zipper looks like a feisty Pac-Man; the one with the Velcro strip holder looks like it's sticking its tongue out at you. Hitting these items with a tennis racket is not advised, unless you want to shower your opponent in pocket change.
It takes creativity, ingenuity and a knack for seeing obsolete objects in an entirely new light to make items like the ones listed above. Maybe some readers out there will be inspired to pick up the mantle themselves, in the form of some apparently useless item, and create a money maker from it. After all, the old expression of "trash to cash" can itself be recycled, referring to clever retail items that make money, even as they make an environmental difference.
---
Related DealNews Features: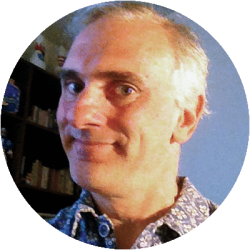 Contributing Writer
Lou Carlozo is a DealNews contributing writer. He covers personal finance for Reuters Wealth. Prior to that he was the Managing Editor of WalletPop.com, and a veteran columnist at the Chicago Tribune.
DealNews may be compensated by companies mentioned in this article. Please note that, although prices sometimes fluctuate or expire unexpectedly, all products and deals mentioned in this feature were available at the lowest total price we could find at the time of publication (unless otherwise specified).