A Cheapskate's Morally Dubious Guide to Weddings: 9 Ways to Save Big
We'll convince you to steal a suit from a corpse, hijack someone else's venue, and stock up on fast food for the reception.
Let's all agree that weddings are an amazing way to celebrate love, and at the same time an enormous waste of everyone's time and money. Especially the time and money of the couple who has (through no fault of their own) found themselves in love, and needing to throw a huge party in honor of themselves.
Though we are staunch advocates of eloping (the cheapest of all nuptials), we know that's not for everyone. Firstly, it's the wedding with the worst R.O.I., as friends and relatives tend not to buy you wedding gifts if you don't serve them their choice of chicken or steak. Secondly, we know many of you have been, since childhood, looking forward to an extravagant party where everyone you ever knew tells you how great you are and blah blah blah.
That's why we've put together this cheapskate's guide to weddings — to help you trim as much wasteful expenditure as you possibly (though sometimes illegally) can, so you can have your wedding cake and eat it too.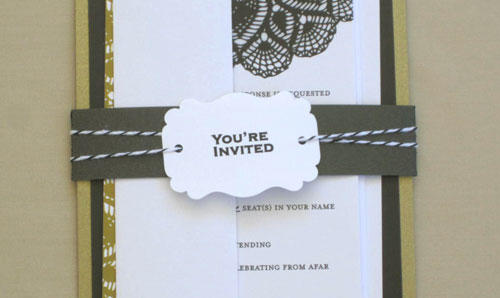 Invitations and Save-the-Dates
You can easily cut your postage budget in half by sending the wedding invites straight off, and skipping the "save the date" cards entirely. No one ever said, "Ooh! I love that date, but where's it gonna be?!" No, a save-the-date card doesn't create the kind of suspense anyone enjoys. There's a better chance that your potential guests are going, "Ugh. I guess I can get my suit dry cleaned by then." (They will totally forget to drop off their suit and wind up wearing unclean-but-passable clothing to your nuptials, FYI.)
Why stop there? Some of them online invitation-management systems are downright classy these days. Why not send an electronic invitation and save 100% on your invite budget? You can't emboss them, but evites do allow you to attach an image of your faces, so that's something.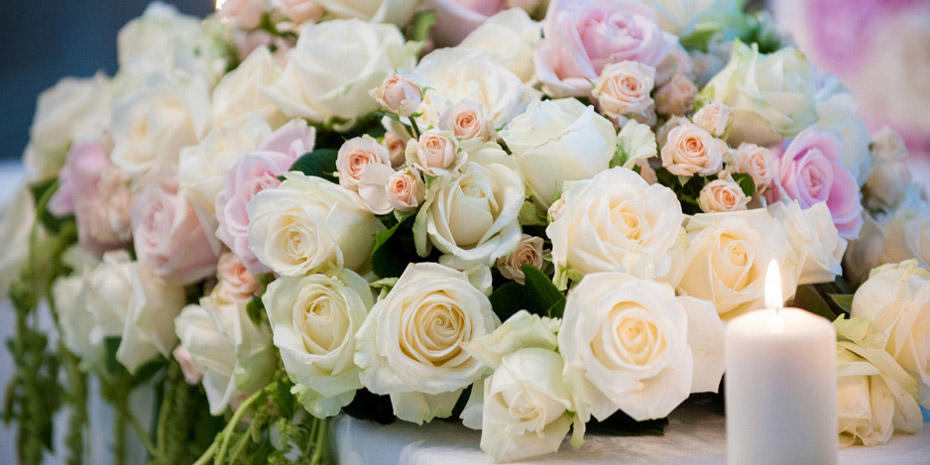 Flowers
In the past, we've advocated for the pillaging of your local cemetery to get the flowers necessary for Mother's Day, Christmas, birthdays, or whenever you need to apologize. We realize that this is a crumby thing to suggest, especially for a wedding... mostly because there are never enough flowers in a cemetery to cover what a wedding needs.
SEE ALSO: 9 Unexpected Wedding Costs That Can Blow Your Budget
So, what are you to do? As it turns out, hundreds of weddings happen every day. Do you think all those flowers and bouquets are accurately accounted for? How hard would it be for one or two arrangements destined for the wedding across the street to "accidentally" end up at your venue? Just sayin'!
Alternatively, why not befriend a florist's van driver and ask him to tip you off when a big score ... we mean delivery ... is about to go down. For a couple bucks, maybe he turns a blind eye as some of those flowers "walk away?" You may have to punch him in the face, so it looks convincing when he calls the cops to report the robbery and, badda bing, Goodfellas Florist has provided flowers for your wedding!
If you're a pacifist who can't even punch someone to get cheap flowers, then you're probably a hippie or have hippie friends. So this third alternative shouldn't sound that out-of-bounds to you: Dumpster diving! Do you think florists always sell all of their flowers? Nope. Welcome to freeganism, as you claw your way to the bottom of a trash can to find a half-wilted (yet acceptable) orchid here, or a slightly browning rose there. Keep it up and you'll have a slightly pungent bouquet!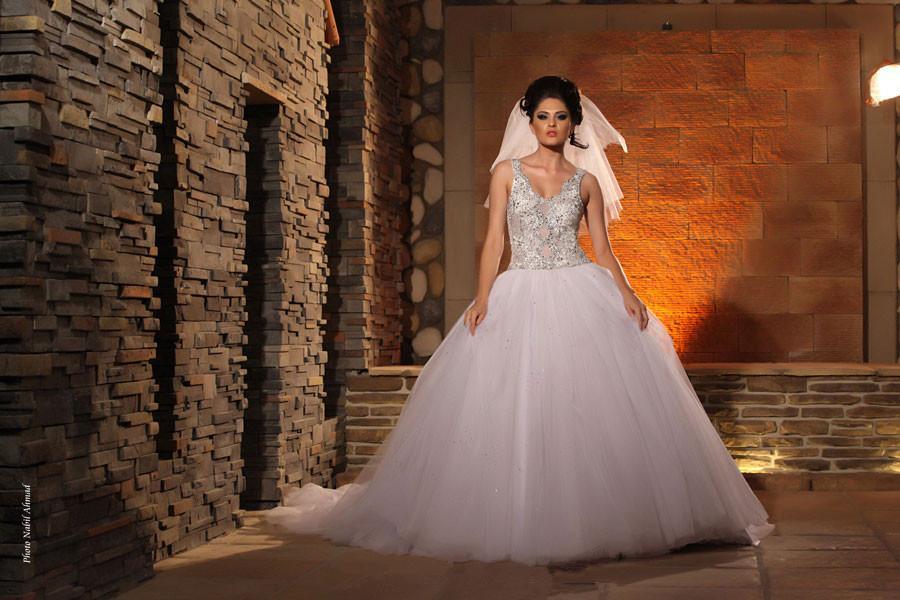 Dresses and Tuxes
Guys have it easy in this category. Unlike ladies (who are likely on the hook for a thousand-dollar custom dress), guys can always just rent a tux (or pick one up off the rack). It's about as cheap and easy as you can get and probably the least expensive item in any normal, non-cheapskate wedding.
However, if saving more money is your object, you could just wear a suit you already own — as long as it's not The Joker's suit from 1989's Batman. Or you could make your wedding 1989-Batman-themed, which would be awesome, but probably cost more money in the long run.)
Start hanging around funeral homes to see if you can get a suit for free. Once the lid is closed, the bereaved have no idea whether their beloved, dead Uncle Fred is naked.
However, if spending no money is your object, start hanging around funeral homes to see if you can get a suit for free. Once the lid is closed, the bereaved have no idea whether their beloved, dead Uncle Fred is naked.
Since very few people are buried in their wedding dresses these days, women will have a harder time finding ways to save on a gown. The best option is to hope that some old relation has held onto their wedding attire, or that of a great ancestor. The older the better, in fact, since recent hand-me-downs might seem out of style, whereas really ancient clothes become vintage. You don't want to have to cut the sleeves and high lace collar off of Mom's 80's dress, but Great-Grandma's flapper-style dress might be back in fashion!
In all seriousness, though, you can just wear a dress you already own. People are doing that, these days — no matter how many times your mom says your very traditional grandmother would be turning in her grave at the sight.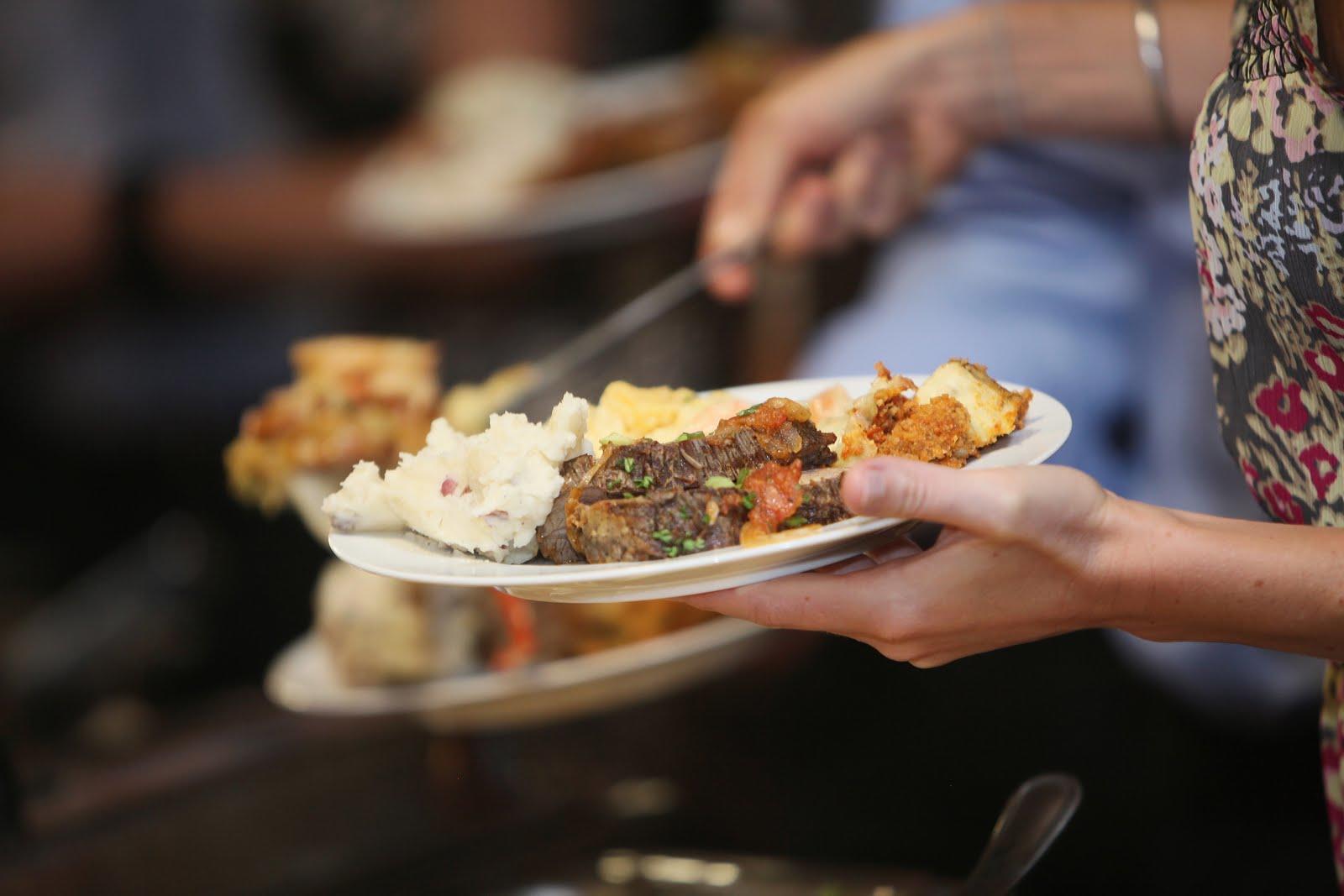 Food
Quick, convert to vegetarianism and you'll save on offering those expensive meat dishes at your wedding! Beef is the item that's going to blow your budget, so you could always become the kind of vegetarian that still eats fish ... and chicken. Most importantly, remember not to go vegan, as vegan dishes — especially when catered — make steak look like the cheap option!
A slightly less drastic option is to order your reception food from a fast food joint. Sure, with Chipotle, you're still paying about $10 per person per burrito, but that's pennies in contrast to the $50 to $100 (and up) you could pay for a fully catered reception! And outside of the several hundred people who got sick from it, who doesn't love Chipotle?! (Hopefully some of your guests, who will pass on eating altogether and save you even more cash!) Better yet, try moving your reception to a Chipotle. Pow! That'll cut the costs of your event space and food.
When it comes to wedding food, the thrifty nuclear option is to hold your reception between 12:30 pm and 5:30 pm — between lunch and dinner — so no one is expecting food. (Just don't be surprised when guests start having pizzas delivered to your wedding.)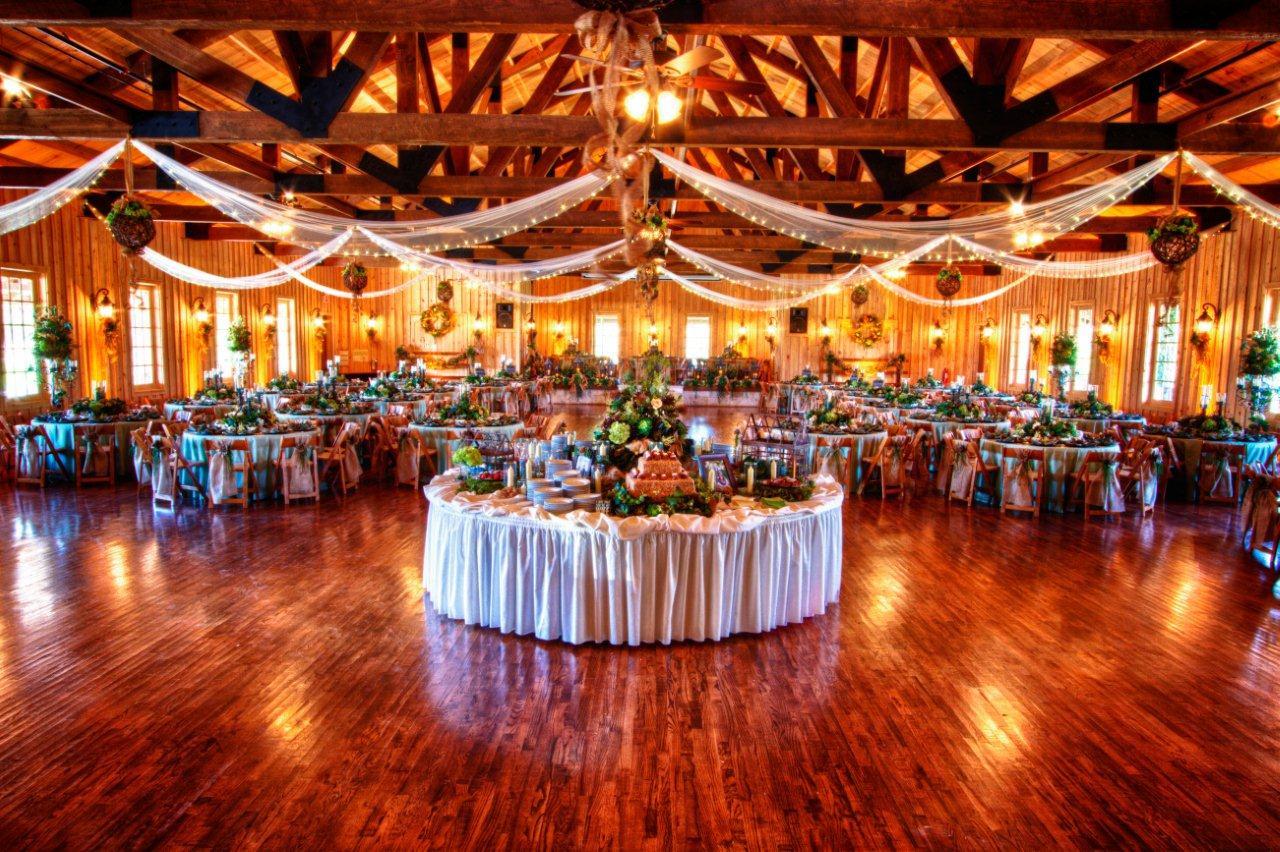 Reception Hall
Outside of holding your reception in a Chipotle (see above), your options for saving money on a reception venue are few and far between. The perfect solution is to make friends with someone who has a huge backyard, and then drop very strong hints that their yard would be perfect for hosting a major life event. Barring that, mayhaps you can befriend a high school janitor and then drop hints that you'd really like to break into the school's gym and have a free wedding in there. (There's no way to be subtle about this.)
SEE ALSO: A Complete Guide to Wedding Registries: The Best Perks, Stores, and More
Not the friend-making type? A more daring approach is to have all your guests arrive at one of those giant wedding venues (you know, the places that host five to ten weddings all at once) and just ... walk into someone else's wedding. Those giant wedding factories can't keep track of every person at every wedding, and the people getting married in those places tend to have huge guest lists anyway — huge guest lists full of far-flung relatives they've probably never met. It's a recipe for savings!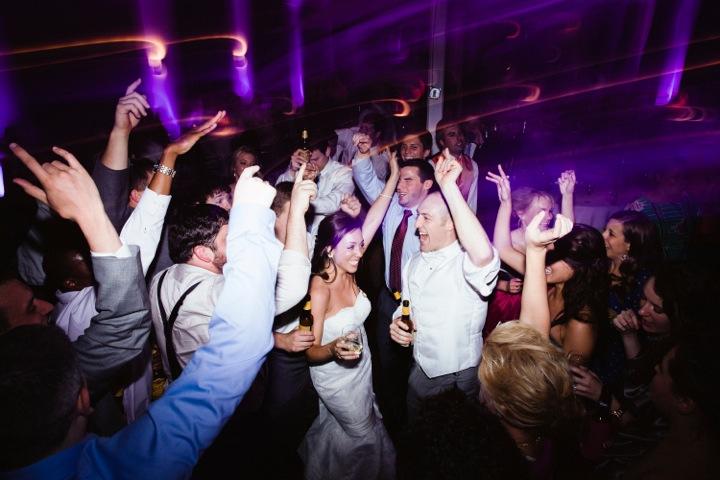 Music
Many people save money on wedding music by ditching the 30-piece orchestra and hiring a DJ, but how expensive is that?! A better, cheaper option is to create a shared Spotify playlist and invite your friends, family, and attendees to add songs to it. Get away with this freebie by selling it under the guise of a fun guest project to celebrate your special day; people eat that kind of thing right up. All that's left is to press play and hope your guests don't have awful taste!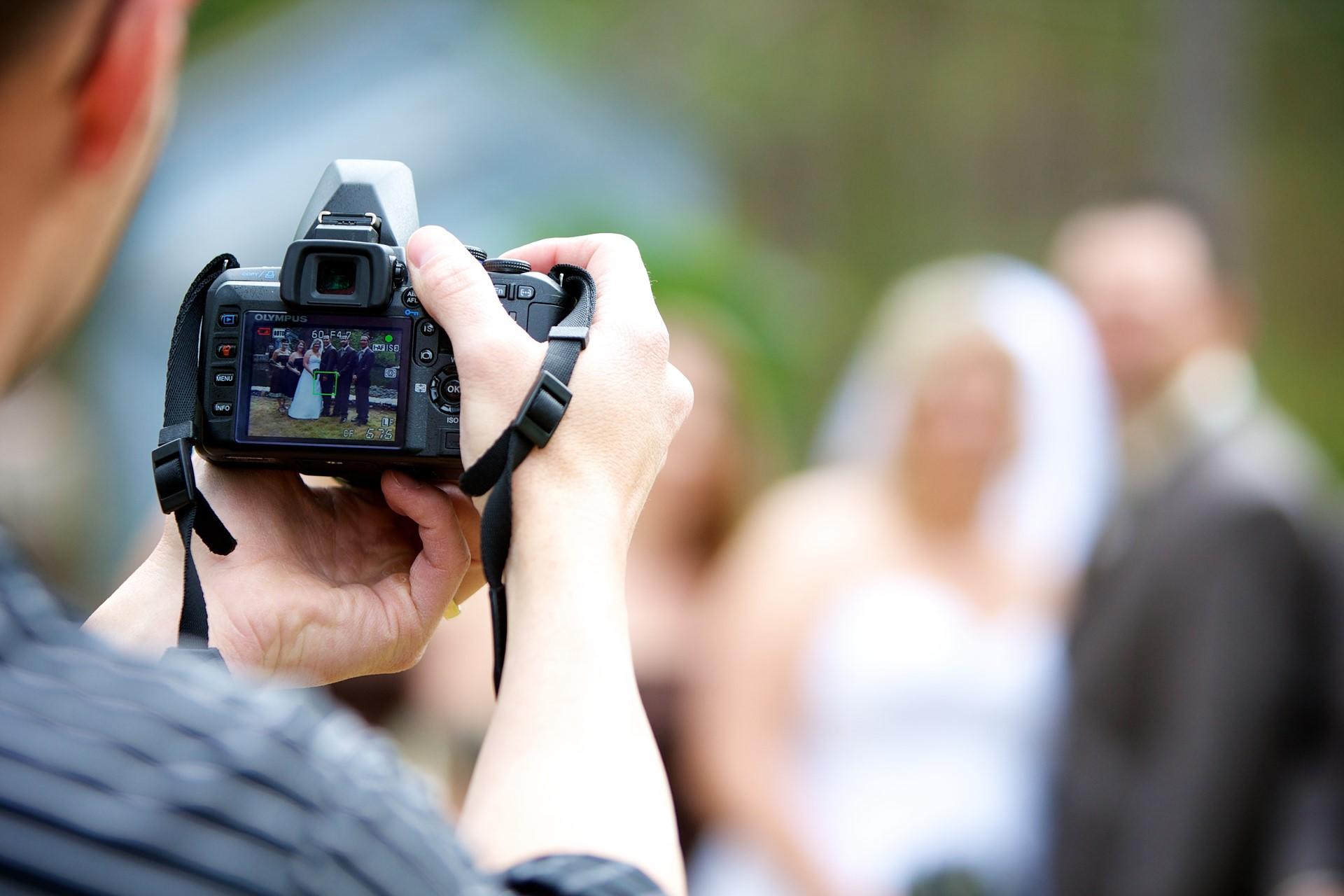 Wedding Photos
Everyone has a camera on their phone, and if the success of Instagram is any indication, everyone loves using it. Why not turn this to your advantage? As with the music, spin some yarn to your guests about it being a way for everyone to participate in your nuptials.
Create a shared Facebook photo album and ask everyone to upload their snaps to it. Then sit back and wait for those free photos to come rolling in.
Create a shared Facebook or Google Photos Album and ask everyone to upload their snaps to it. Encourage them to use a whimsical hashtag like, #DebbieAndDon4EvAr, #TillDebbieDoUsPart, #CheapA$$Wedding2016, or whatever. Then sit back and wait for those free photos to come rolling in.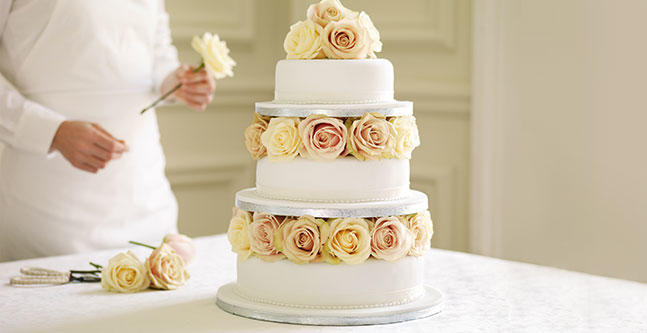 Wedding Cake
We're about to blow your minds. Ready? Most of the cake you've eaten at weddings has been plain, stupid sheet cake. The loving couple lovingly cuts a loving slice of cake and lovingly crams it into each other's faces. Then that "display" cake is whisked away, while unsuspecting guests are served several pre-cut sheet cakes.
Yet for some reason, we all keep pretending it's important to spend hundreds of bucks on a 7-tier tower of buttercream and lies. Why not strip away the pretense and save some money by just getting some sheet cakes?
Strip away even more pretense when you buy a bunch of Little Debbie snack cakes instead. Stack the boxes up on the table where the cake would usually go and tell everyone it's a statement against modern excess or something. They might buy it.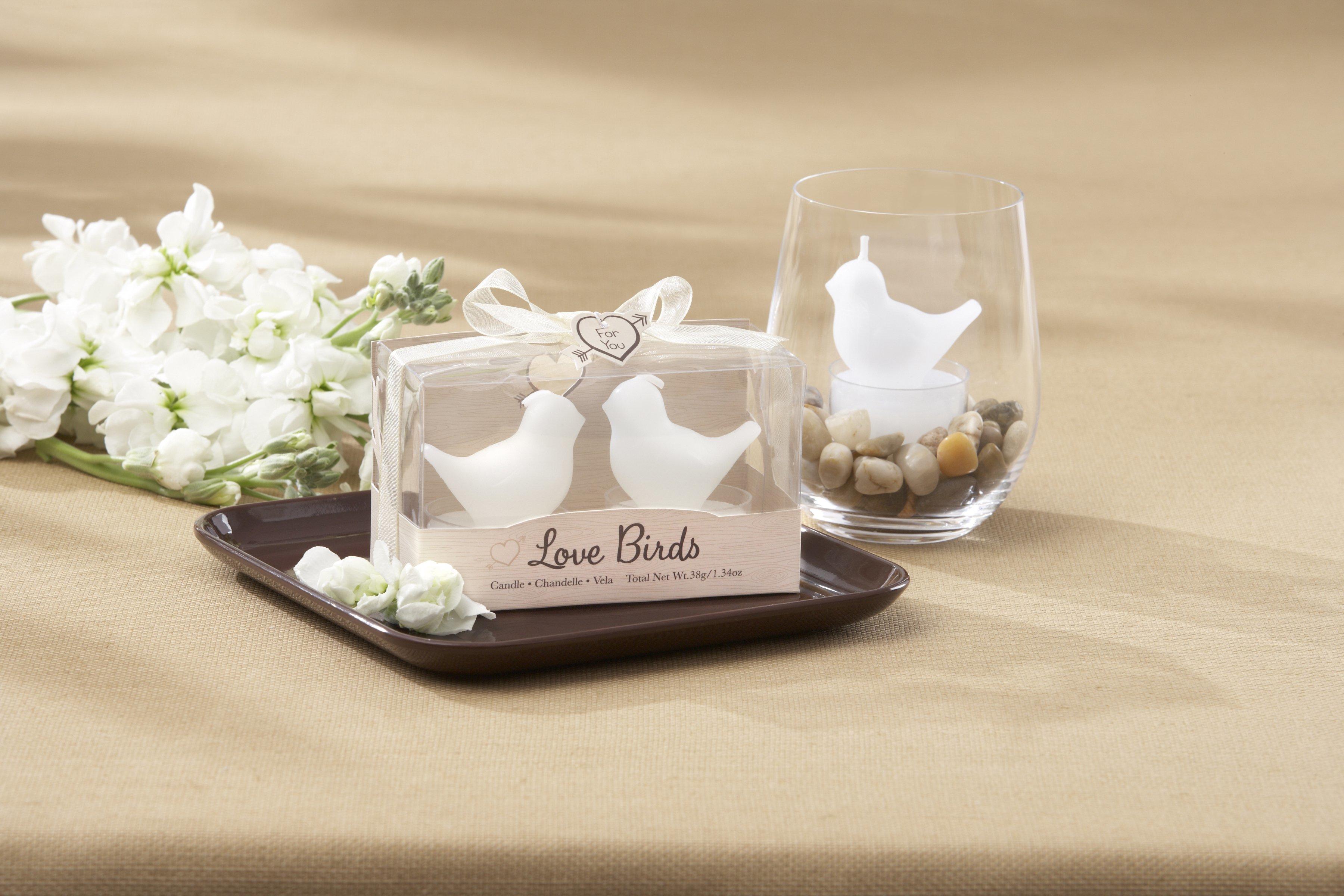 Favors
Can we be honest? Most people don't need or want a permanent memento of your big day. Do you think third-cousin Eddie gives a hoot about a keepsake reminding him that you and a "city fella" got hitched? If anything, favors, mementos, and trinkets just become a burden for your average guests.
We're not saying you shouldn't get something nice for the people who will care — the bride and groom's moms, a close sibling, maybe the people in your wedding party — but everyone else? Meh! Besides, with all the corners you've cut, we doubt anyone who attends is gonna forget your wedding, favor or not!
There you have it, a fool-proof (if not jail-proof) plan for saving the most money on your wedding. Are you sure you don't want to just elope?
Readers, tell us what bits of a wedding you'd cut out to save money. Alternatively, tell us what elements are necessary. Say anything about weddings, really — just do it in the comments below!
---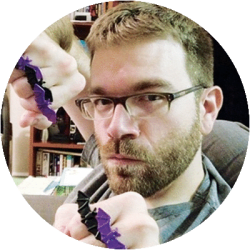 DealNews Contributing Writer
Jeff Somogyi is constantly trying to come up with ways to surprise and delight audiences the world over. He takes humor seriously ... too seriously. (Honestly, we've never seen him laugh ... it's kinda creepy.)
DealNews may be compensated by companies mentioned in this article. Please note that, although prices sometimes fluctuate or expire unexpectedly, all products and deals mentioned in this feature were available at the lowest total price we could find at the time of publication (unless otherwise specified).