8 Changes That Will Rock the Way You Shop Fashion
From virtual reality to genderless apparel, here's how you'll be shopping for clothes in the very near future.
The retail industry is in crisis. Macy's reported a 7.4% year-over-year drop in sales in the first quarter of 2016, while Sears has shut down hundreds of stores since 2013, including 78 this summer. In order to buck this trend and stay afloat in an increasingly competitive industry, many of our favorite stores and labels are innovating.
But it's not all doom and gloom: This innovation is set to revolutionize how you shop the hottest trends. From creating in-house labels to using virtual reality and smart mirrors, retail companies are doing everything they can to be successful in this 21st century scrap for survival. Here are 8 of our favorite upcoming changes.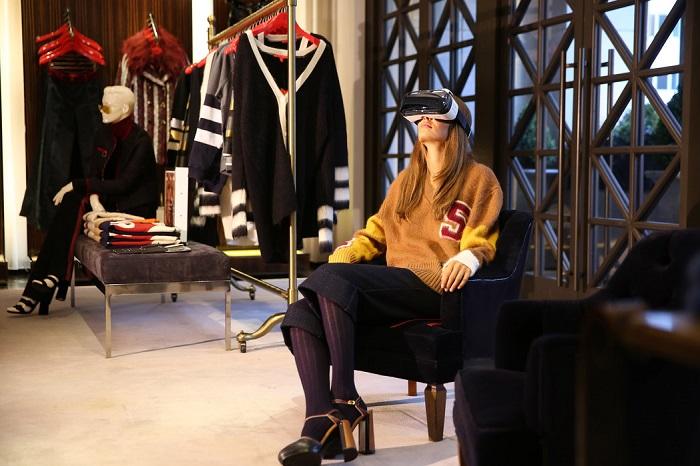 Virtual Reality Will Future-Proof Fashion Sales
Forever changing to keep up with technological advances, the retail industry is set to embrace virtual reality to allow its customers to shop from home. Sixense showcased a VR technology for consumers as early as last summer. This video shows a shopper browsing a selection of shoes and picking them up off virtual shelves, before buying their desired pair.
SEE ALSO: Virtual Reality is Becoming a Reality, But Should You Buy Now?
Henry Stuart from VR production company Visualise spoke to Wired about the advantages of VR in retail: "It will only show stuff that's relevant to you, and you will be able to pick things up in the virtual world and feel them, as well as playing with them, before you start to buy them."
Fashion Gets Social With Shoppable Ads
Love or loathe the social media-verse, there's no escaping its influence. So there's no wonder that the retail industry is taking advantage of platforms like Instagram, Twitter, and Pinterest to sell their threads. Popular designer stores like Cole Haan and Burberry were among the first to take the plunge, with the former reporting faster rates of growth via its Instagram and Facebook sales than any other online channel in 2015.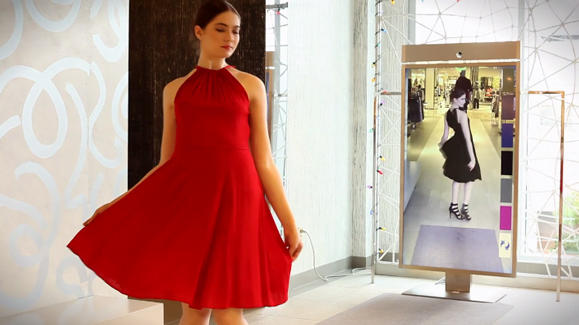 Smart Mirrors Cut Into Fitting Room Lines
Bustling crowds can make shopping a tedious affair, especially when you need to queue to try on 15 different dresses. Luckily, some conscientious genius created mirrors smart enough to help you avoid the hassle.
In tandem with Neiman Marcus, MemoryMirror created a model that allows shoppers to "try on" outfits in different colors and compare 360-degree images side-by-side. It even allows users to share their images with friends via Facebook for that all-important second opinion.
Taking a slightly different approach, Ralph Lauren opted to use its technology to enhance the fitting room experience. Its shoppers can use the store's smart mirror to alter the lighting in the fitting room or request alternate sizes and colors from staff.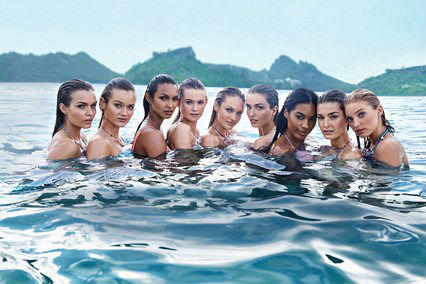 Victoria's Secret Has No Clothes
Iconic lingerie store Victoria's Secret recently ceased its sale of apparel, shoes, and accessories, opting to focus on the brand's more profitable "core merchandise." This decision, like the company's exit from the swimwear market this year, comes after the store's latest quarterly report showed a 7% decrease in sales.
SEE ALSO: Victoria's Secret Is Ditching Swimwear: Here's How to Stock Up on Discounted Suits
Going forward, the brand aims to focus on its three most successful collections: lingerie, beauty, and the PINK activewear range.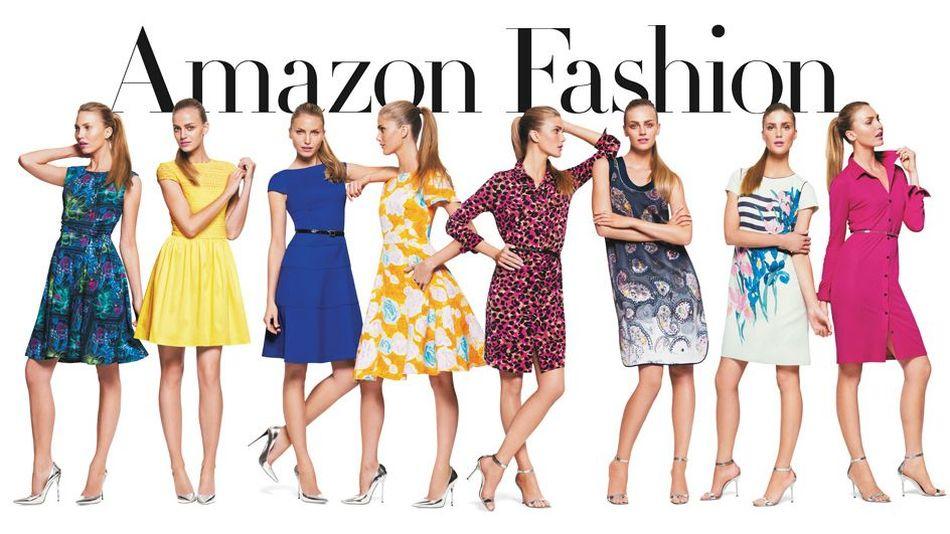 Amazon Enters the High Fashion Game
As of last month, Amazon has closed the figurative doors of its flash sale site, MyHabit. The store struggled in recent years, following early success at the height of flash sale site popularity. The former CEO of the store has since taken post as general manager of the megaretailer's recently launched private-label fashion movement. Amazon has seen success of late with its release of a number of in-house fashion labels, including Franklin & Freeman and James & Erin.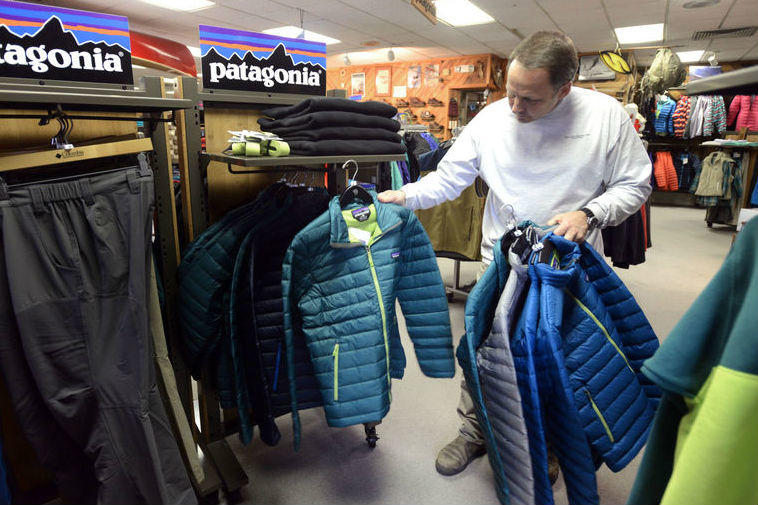 Climate Change Tanks Outerwear Sales
The retail industry just can't seem to catch a break. If it's not battling to keep up with rapid changes in technology and increased e-commerce competition, it's being challenged by Mother Nature itself. According to Retailing Today, Macy's and Kohl's are just two stores that reported a substantial drop in outerwear sales during the 2015 holiday shopping period. This fall is being attributed in part to record high fall and winter temperatures across the United States.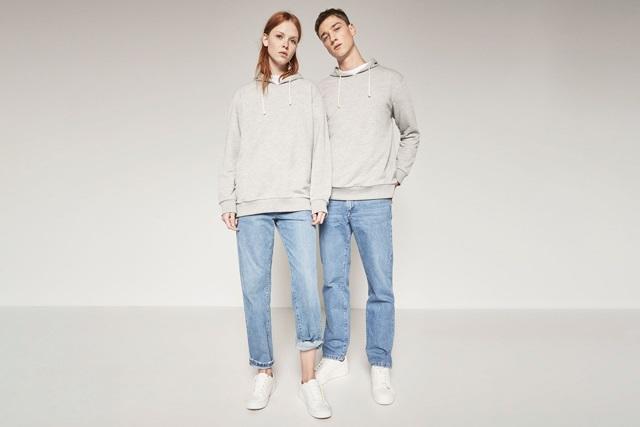 Genderless Apparel Hits Major Retailers
Gone are the days when girls stayed pretty in pink. The process of de-gendering both toys and apparel is at the forefront of the retail industry. Although this isn't a new idea (American Apparel has been selling unisex threads for years), an increasing number of designers are foregoing tradition and creating clothes without labels or prejudice, including Zara and iconic British department store Selfridges.
The lines will continue to blur [between men's and women's clothing] and there will continue to be less difference between collections."
Chief menswear buyer at Luisa Via Roma, Monica Pascarella, spoke to Trend Watching about how these changes, saying, "The lines will continue to blur and there will continue to be less difference between collections."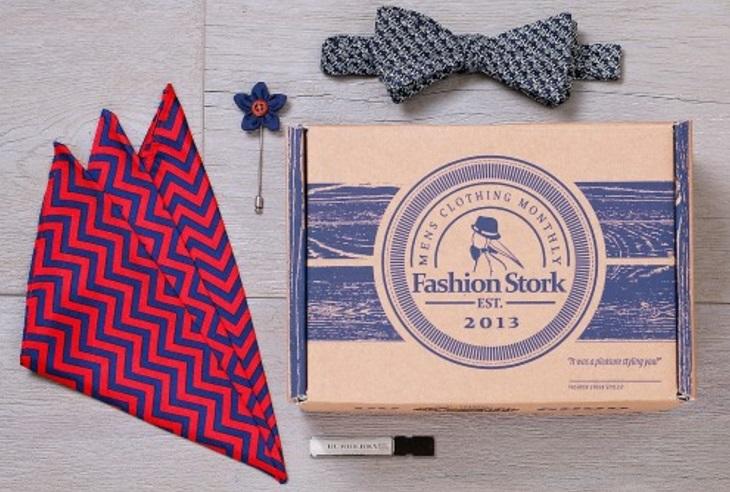 Subscription Boxes Head to Your Door
We're not all blessed with an eye for fashion, so enlisting the help of sartorially inclined professionals is a very appealing concept. Luckily you can now be dressed by your own inexpensive personal stylist if you sign up for one of the many apparel subscription boxes on offer across the web.
From the designer-savvy Stitch Fix and Fashion Stork, to the environmentally friendly RX Vintage, there are a host of subscriptions available to suit every taste and budget, all of which have stylists on hand. These services even allow you to send back any items you don't want without charge.
Are the above trends set to change the landscape of the retail industry or just marketing gimmicks? Either way, we're certainly excited to see stores embrace advancements in technology and social change in order to keep the customer happy.
Readers, what do you think about these innovations? Are you excited to try out VR shopping or a magic mirror dressing room? Share your thoughts in the comments below.
---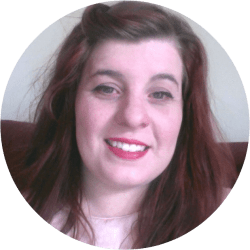 Content Editor
A former Fashion Editor and Boggle champion, Donna Doyle spends her time writing for DealNews, re-reading Harry Potter, and living in denial.
DealNews may be compensated by companies mentioned in this article. Please note that, although prices sometimes fluctuate or expire unexpectedly, all products and deals mentioned in this feature were available at the lowest total price we could find at the time of publication (unless otherwise specified).