Celebrate Star Wars' 40th Anniversary With These 10 Collectibles
Star Wars first hit theaters on May 25, 1977. To mark the anniversary, we found collectibles for every would-be Jedi or Sith.
Forty years ago, the first Star Wars movie was released to the masses. And there's a lot to be excited about on the Star Wars front in 2017, including the approaching debut of The Last Jedi!
To help you celebrate, here are 10 items no Star Wars fan needs, but every Star Wars fan will definitely want.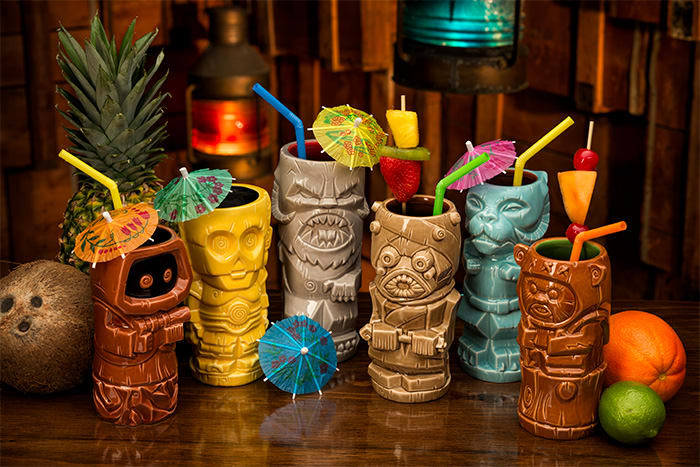 Star Wars Series 2 Geeki Tikis
Price: $79.99 per set of 6
For ThinkGeek's second set of Star Wars-inspired tiki tumblers, they really dug deep!
Beyond super-famous characters like C-3PO and a Jawa, ThinkGeek even made ceramic mugs based on the Wampa and Tauntaun — creatures that would only be recognizable to fairly serious Star Wars fans.
All six mugs are well-detailed with slick glaze jobs, and as funny as it sounds, $80 for a set of oddball Star Wars glasses honestly seems like a steal.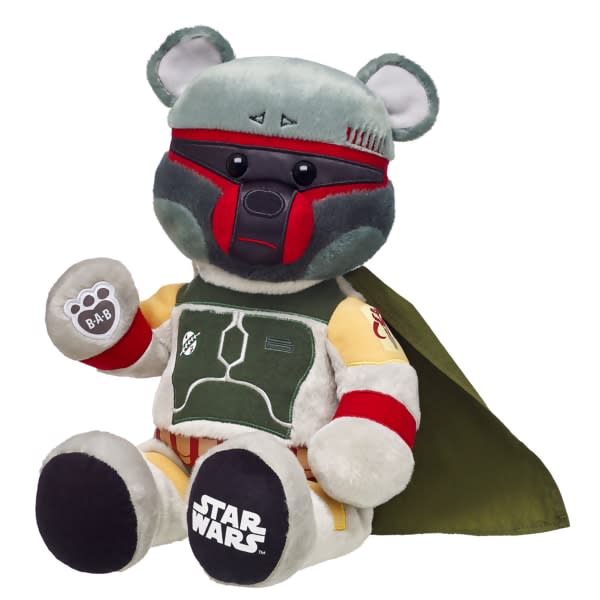 Price: $35
This is our favorite of the Star Wars/Build-A-Bear crossovers: a 17" Boba Fett bear, which turns the galaxy's most feared bounty hunter into something we desperately need to hug. Brilliant!
For additional fees, you can even add sounds and scents to your Boba Fett Bear. As if the doll wasn't cool enough on its own, just imagine it playing the Star Wars theme while stinking like strawberries.
SEE ALSO: 9 Awesome Guardians of the Galaxy Collectibles You've Gotta See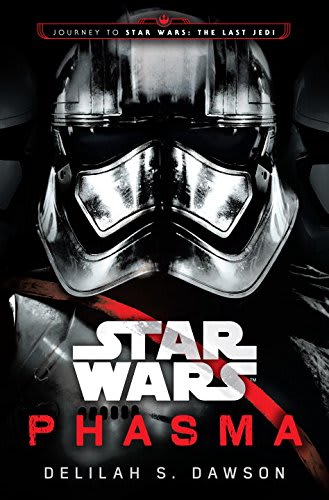 Price: $14.99 (release date September 1)
Delilah S. Dawson's Phasma novel won't be out until early September, but it's now available for preorder. From the little we know, it already sounds like a must-have.
Captain Phasma was one of the new villains introduced in The Force Awakens, but some fans were disappointed to see so little of such an intriguing character on the big screen.
Well, good news: This novel promises to give you all the Phasma you can handle, and help bridge the gap between The Force Awakens and its upcoming sequel, The Last Jedi.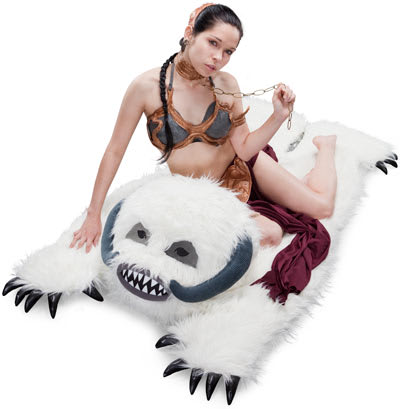 Wampa Rug
Price: $129.99
This is easily among the most superfluous Star Wars products ever... and we don't know if we can live without it.
ThinkGeek's Wampa rug turns Hoth's most ferocious predator into a sci-fi spin on a bearskin rug, and it's as adorable as a disemboweled alien yeti could possibly be.
The rug measures over five feet long, and has a head that's large enough to double as a pillow. It's expensive, sure, but it'd be silly to expect the opportunity to sleep on a soft, dead Wampa not to be.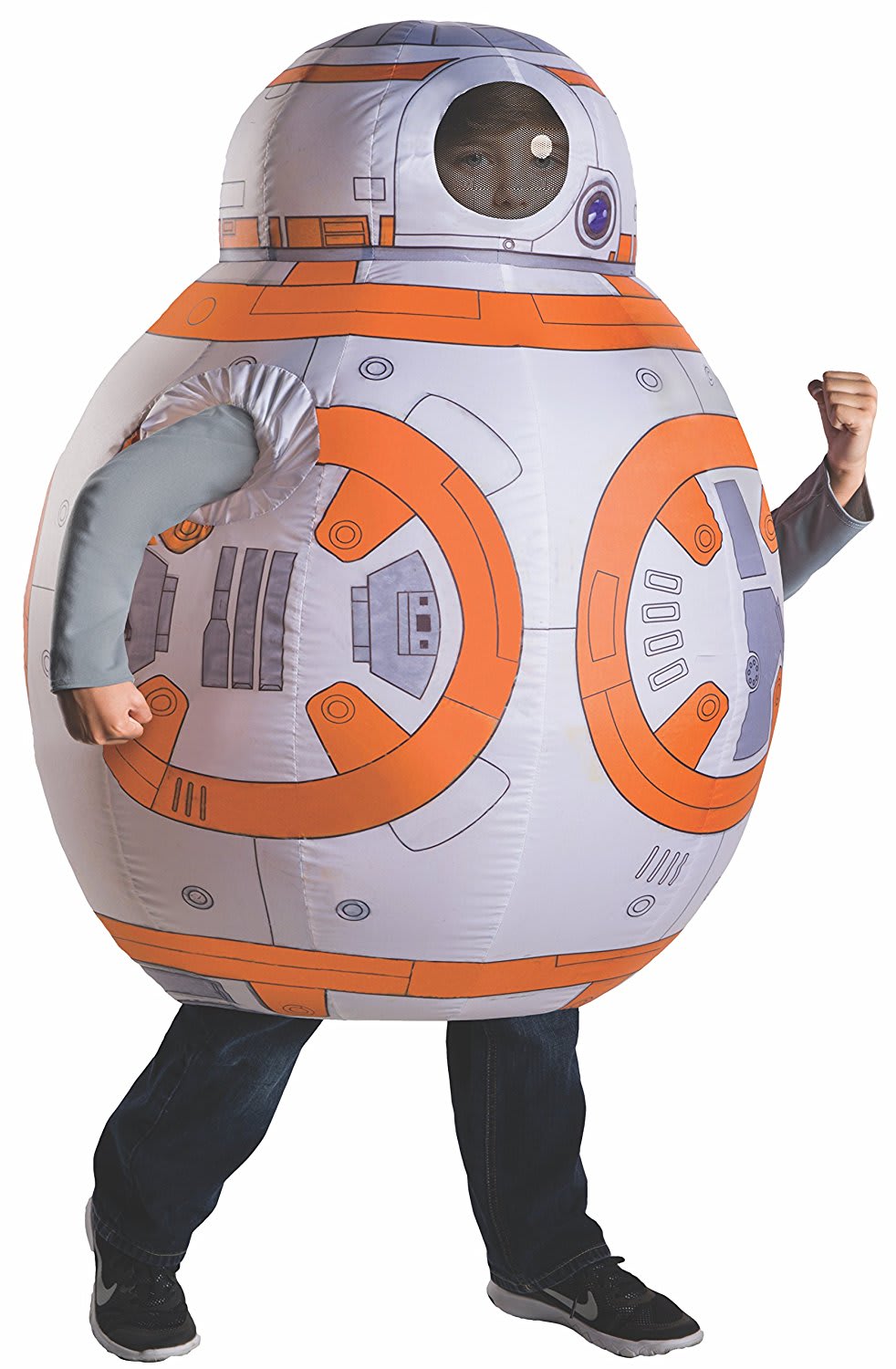 Price: $39.97
Maybe the shift toward inflatable Halloween costumes has been a bit cheesy, but for the sake of this beautifully bulbous BB-8, we're willing to forgive.
Indeed, children can now masquerade as what appears to be a BB-8 bowling pin. Hey, cut them some slack — the BB-8 droid is basically just a dome on top of a ball, and that's pretty hard to turn into a costume. All things being equal, we think this one gets the job done.
Our only complaint? It doesn't come in adult sizes.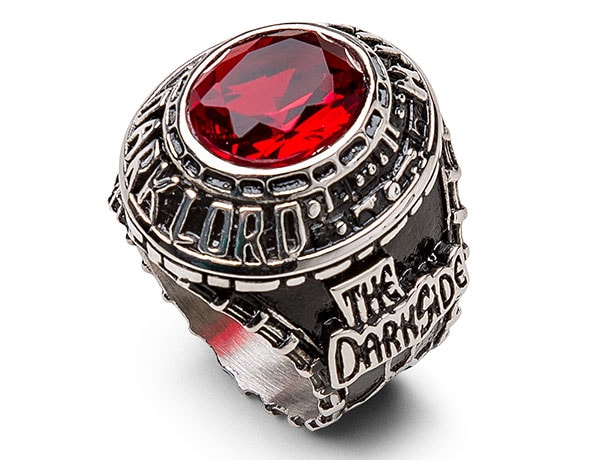 Sith Class Ring
Price: $49.99
This stainless steel Sith class ring (with a ruby-colored cubic zirconia stone) is a neat way to "wear Star Wars" without being too braggadocious about it.
Most people would never suspect that it's anything other than a legit class ring... at least until they looked closely and noticed "The Dark Side" written across its band.
If you're not feeling particularly evil, ThinkGeek sells a Jedi Order version for $59.99.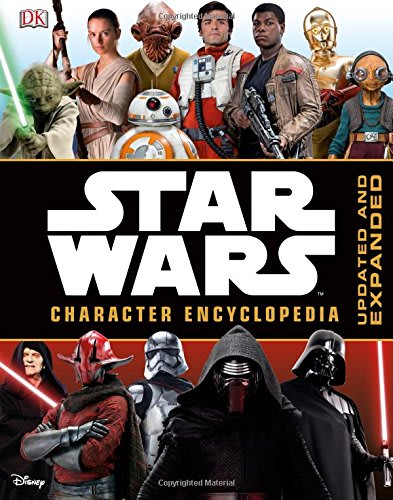 Price: $10.99
The beautiful thing about the Star Wars universe is that the movies only scratch the surface. Every character you see in the films has a bigger story to tell. If you want a crash course in Star Wars lore, this book is as good as a CliffsNotes study guide.
Updated through The Force Awakens, the Star Wars Character Encyclopedia doesn't only cover the "top dogs." You'll learn about virtually every character in the Star Wars universe, from the bug-headed cantina musicians to Jabba the Hutt's alien dinosaur.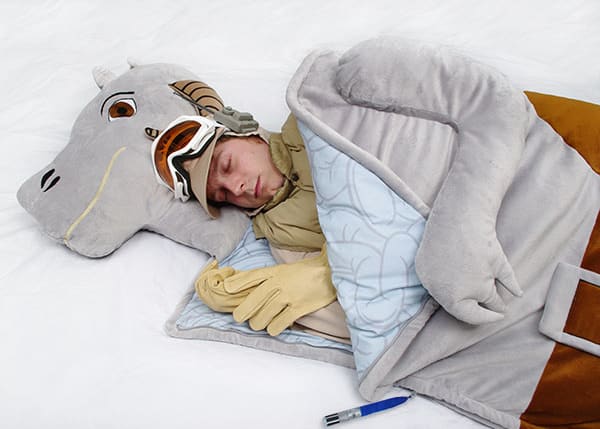 Tauntaun Sleeping Bag
Price: $132.99
Remember that scene in The Empire Strikes Back, where Han Solo saves a frostbitten Luke Skywalker by shoving him inside a dead Tauntaun's guts? It would've been a lot grosser had said guts not looked so much like the innards of a feather bed.
Now you can recreate that scene with this luxurious Tauntaun sleeping bag, which is arguably a little too screen-accurate! (The inside even has a film-faithful "intestine pattern.")
It sounds heavy, but this absurd item is totally cute. The zipper even has a miniature plush lightsaber attached to it! The sleeping bag is nearly six feet long, so unless you're as tall as Chewbacca, it's as fun for adults as it is for kids.
SEE ALSO: 10 Amazing Alien Collectibles That Sci-Fi Fans Will Love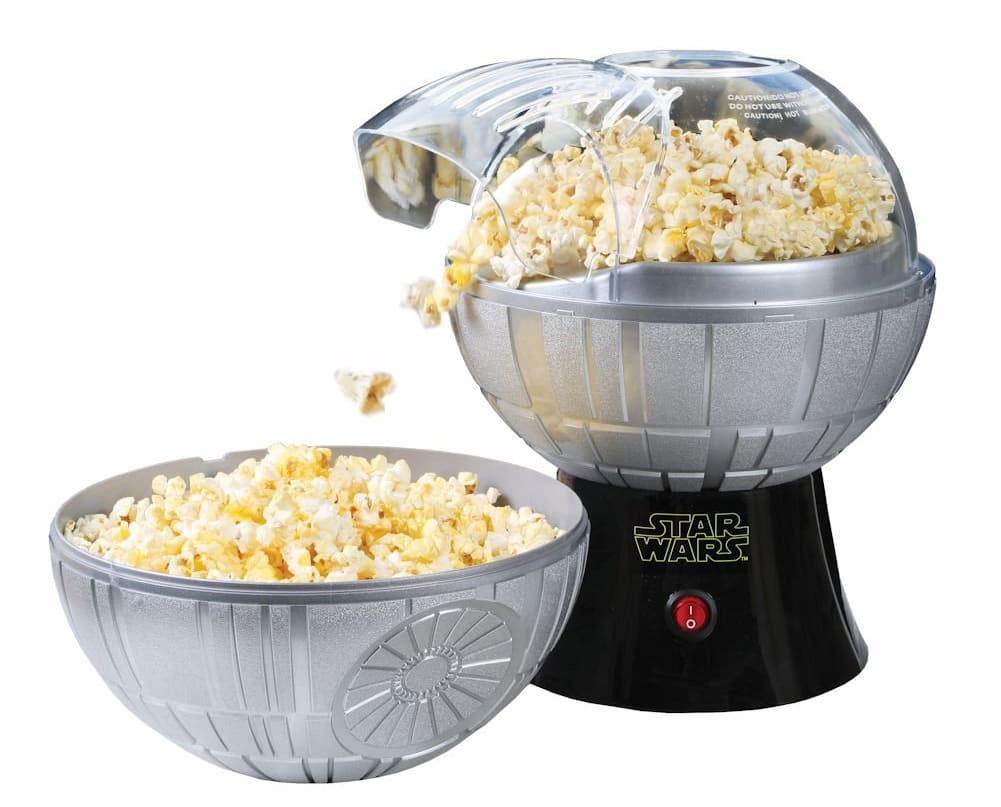 Price: $49.99
Novelty popcorn makers are a dime a dozen these days, but this one really makes the most of its theme! The Death Star's natural shape is just perfect for popping kernels, and as a bonus, the top half doubles as a serving bowl.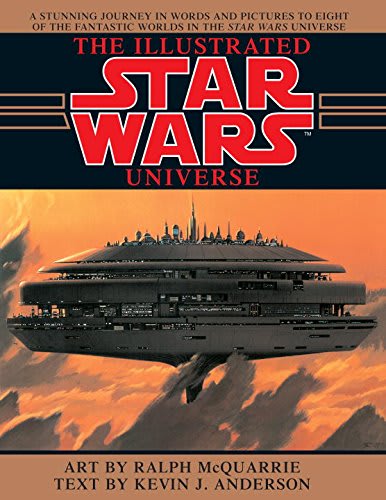 Price: $14.50
Explore the worlds of the Star Wars universe like never before, with all sorts of concept art.
The Illustrated Star Wars Universe is an amazing look at what life on those famous worlds would actually be like. The movies can only do so much on that front, but you'd be amazed at how various authors and artists have filled in the gaps.
Heck, you could probably learn more about Tatooine than you could some of the planets in our own solar system!
Readers, can you dream up an awesome Star Wars toy or novelty item that hasn't been invented yet? Share your ideas in the comments! You never know... Disney might be listening!
---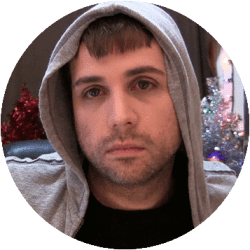 Contributing Writer
Matt has been blogging about geeky nonsense since early 2000. You can view more of his weird work on
Dinosaur Dracula
, or follow him on Twitter
@dinosaurdracula
.
DealNews may be compensated by companies mentioned in this article. Please note that, although prices sometimes fluctuate or expire unexpectedly, all products and deals mentioned in this feature were available at the lowest total price we could find at the time of publication (unless otherwise specified).