8 Smart Money Moves to Make While Traveling
Use a combination of cash and cards when you leave the country, and stash them in different places.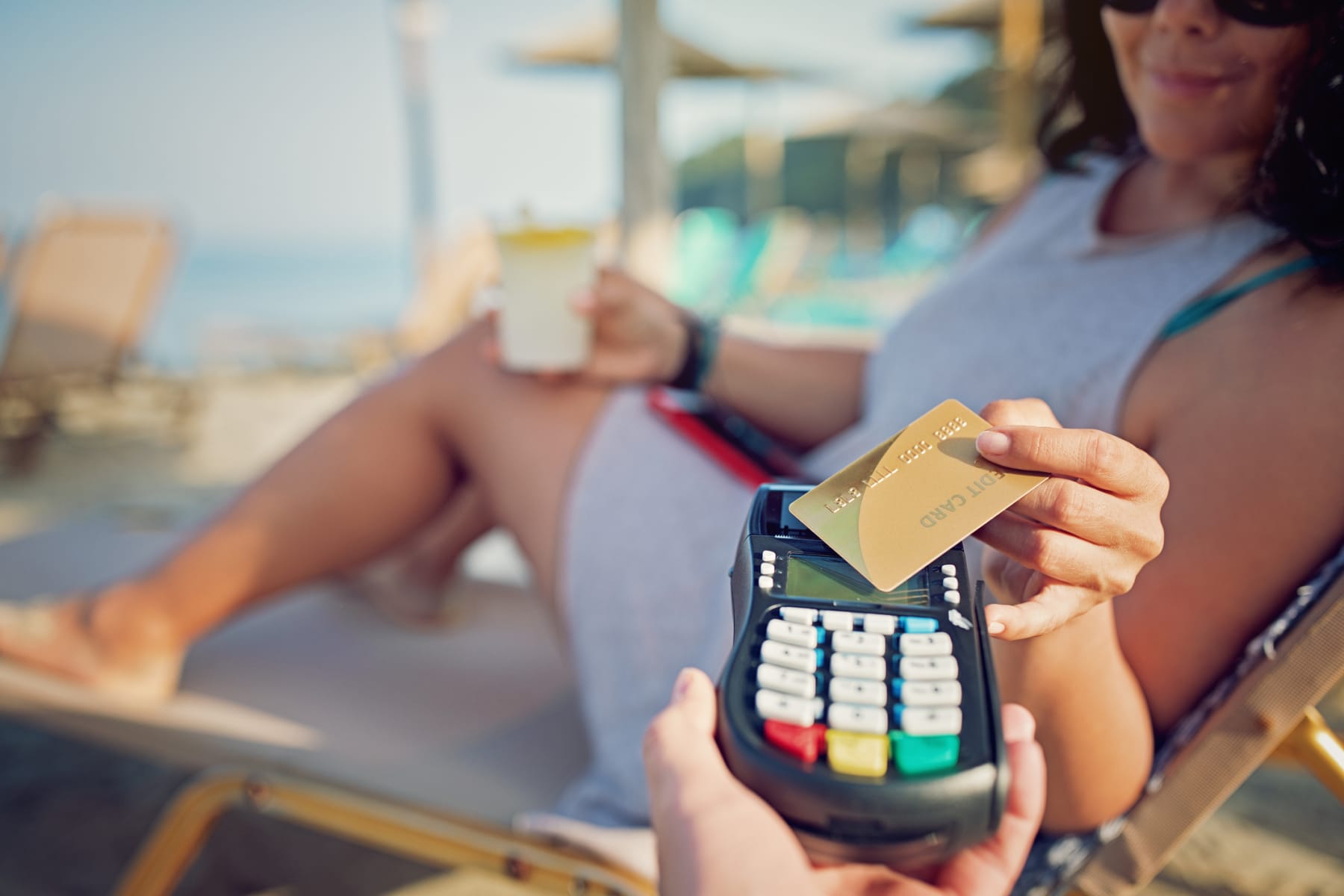 Your vacay is just weeks away. You've got your itinerary planned, your outfits picked out, and your sunscreen packed. But don't forget to give just as much thought to how you'll handle your finances while traveling.
Making money missteps when you're on vacation can ruin your trip. To keep your financial stress at bay, we offer eight essential tips for traveling with cash and cards.
Avoid Foreign Transaction Fees
Foreign transaction fees are charged by credit and debit card companies for any transaction you complete while abroad. For example, purchasing a 3-course meal in Rome with your credit card could trigger an international transaction fee. However, this type of fee could also be applied when you use a bank overseas to process a transaction.
Foreign transaction fees typically range from 1% to 3% for every transaction that's completed.
These fees are typically anywhere from 1% to 3% for every transaction that's completed, says Melita DeHazes, the North America marketing director for OFX, a cross-border payments provider. They're meant to cover the cost of the credit card issuer or bank that's converting your currency on your behalf. Banks can also use foreign transaction fees to offset the fraud risks that inherently come with any international transaction.
"Many consumers do not realize that foreign transaction fees actually consist of three fees in one when you use a credit card abroad," DeHazes says. "First, a fee comes from the payment network that is used, and then there is another fee from the credit card's issuing bank. So it is really no wonder that these fees are so high."
To avoid paying extra for your purchases, bring along a card that doesn't charge foreign transaction fees, such as one of these travel credit cards. If you frequently pay with a credit card while traveling, the savings can really add up.
Check With Your Bank About ATMs
Understand your bank's terms and policies regarding the use of foreign ATMs. For instance, your bank might waive certain ATM fees if you withdraw cash from one of its partner banks abroad.
A bank within the Global ATM Alliance could help you save on fees, too. This network of big banks lets consumers withdraw money from their ATMs for free, or for a lower fee. You just have to be sure you can find those partner ATMs. Otherwise, you'll be hit with high fees for using an ATM that's outside of the network, DeHazes warns.
SEE ALSO: 7 Ways to Keep Your Money Secure While Traveling
If your bank has branches outside of your country, you might be able to avoid ATM fees by using them. It's a good idea to ask your local bank about their coverage areas. You might find, for example, that your bank doesn't charge fees in the country you're planning on visiting. Do your research.
Don't Convert Your Money at the Airport
While you might be tempted to use one of the convenient exchange bureaus in the airport, don't expect the best deal there. "Their virtual monopoly means you're unlikely to get a good exchange rate, so it is best to get your currency exchanged elsewhere," DeHazes says.
The best way to access money abroad is via a debit card with no foreign transaction fees. "It's worth researching which cards offer this in your home country a couple of months before traveling, as this allows you enough time to apply for a card," says Michael Rozenblit, founder of travel site The World Was Here First. "Debit cards typically give the best exchange rates."
Know When to Use Cash or Credit
It can be wise to use both cash and cards while abroad, but consider the size of each purchase before deciding on a type of payment.
"When I travel in Europe, I stop at an ATM every three or four days to access cash to pay for day-to-day expenses," says Brett Anderson, a certified financial planner with St. Croix Advisors. "Before going, I look at what credit cards have no or small foreign transaction fees and what my banks will charge to access cash. I never exchange money prior to going or at the airport."
Consider using credit cards for bigger purchases, such as hotels and train trips.
"I use my credit card for hotels, trains, flights, etc.," he adds. "I carry at least two different credit cards and one bank account card. Plus, I use a money wallet."
Kashlee Kucheran, who writes the Travel Off Path blog, offers her advice. "I use my credit cards for most purchases over $20," she says. "As a full-time traveler, I want to ensure I am taking advantage of my card's airline point program for each purchase I make. I also like that my transactions are recorded, and that I am not liable if the security on my card is somehow breached."
Pay in the Local Currency
When using a credit card on vacation, it pays to go local. "If you are given the choice of using the local currency when you are paying with your credit card in another country, take it," DeHazes says.
SEE ALSO: The 9 Best Travel Credit Cards for 2018
Say you buy souvenirs in Spain and are given the option of being charged in euros rather than U.S. dollars. If you live in the U.S., go for the euros. "The majority of the time, a hotel or foreign merchant's conversion rate for changing those euros into dollars will be higher than your credit card company's rate," she says. "Sometimes merchants will charge upwards of 7% to convert the money. Leave it up to the credit card to make the currency conversion instead."
Tell Your Bank About Your Travel Plans
Before you travel internationally, notify your bank that you'll be using your credit and debit cards abroad. The last thing you want is for them to put a freeze on your account because they think a thief has your card.
Use Cash at the Market
You definitely want to have local currency on hand when you're dealing with street vendors and shopping at markets. Not only might they not want to deal with dollars, but you'll also be in a better position to negotiate. When you're at restaurants and in designer shops, it's not as much of an issue. Your credit or debit card is fine.
Split Up Your Money
Bring multiple cards with you when traveling, and store them in different places. "I like to keep an emergency debit card and a small amount of cash hidden in my main luggage," Rozenblit says. If your wallet does get stolen, notify your bank immediately and file a police report, so you can make a claim with your travel insurance company.
'I will stash some cash in my luggage, my purse, and in the pocket of some clothes.'
Also make sure you have a list of the card numbers, either in your cell phone or separately in your suitcase. You'll no longer have the credit card on you when you call and alert the companies of the theft, notes Patricia Hajifotiou, author of Travel Like You Mean It.
Kucheran explains her strategy. "I split up my cards and cash," she says. "I will stash some cash in my luggage, my purse, and in the pocket of some clothes. This way if one of my bags is stolen, I still have a cash reserve available. The same thing goes for my credit cards. I will keep two of them in separate places at all times.
Readers, how do you handle cash and credit cards while traveling? Do you prefer using one over the other? Let us know in the comments below!
---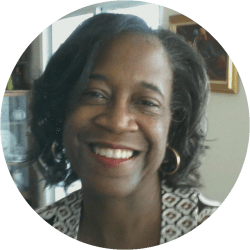 DealNews Contributing Writer
Sheryl Nance-Nash is a New York City-based freelance writer specializing in personal finance, small business, general business, and travel. Her work has appeared in The New York Times, Money, DailyFinance.com, Forbes.com, and many more.
DealNews may be compensated by companies mentioned in this article. Please note that, although prices sometimes fluctuate or expire unexpectedly, all products and deals mentioned in this feature were available at the lowest total price we could find at the time of publication (unless otherwise specified).