Buying in Bulk Online is About to Get Less Terrible!
A new initiative from online retailers could bring accurate, prominent unit pricing to internet shopping, meaning shoppers know how much bang they are getting for their buck.
Unit pricing can be awfully helpful for comparison shoppers, letting them determine at a glance which size package offers the best deal by seeing what they're paying per unit. Though it's true that anyone can figure out unit pricing on their own with a bit of time and a calculator, few shoppers are going to bother checking the unit price for every purchase — which means they may end up paying too much.
But a new initiative from online retailers could bring accurate, prominent unit pricing to internet shopping. Considering you can save a lot overall with some careful bulk shopping, this change would make it easier and quicker for shoppers to know how much bang they're getting for their buck.
How Much Are You Really Paying For?
The prices on store shelves can be deceptive simply because consumers often assume that the largest package is the best deal, even when it isn't. Listing unit pricing helps with that by giving consumers easy access to accurate pricing information. In the U.S., 19 states have unit pricing requirements for retailers selling consumable items such as food, toiletries, and medication.
Though unit pricing itself can be deceptive — measuring different items by different measurements and presenting the information in a smaller font than the price itself — it's still a useful tool for savvy shoppers, even if it means you need to break out the magnifying glass to read the labels.
Assessing Individual Prices Online is Especially Hard
Unfortunately, no such regulation exists for online retailers, which means you'll find a huge mix in what online retailers will tell you about their product offerings. Some retailers will offer unit pricing, some retailers will offer unit pricing but only for select items, and some retailers will offer no unit pricing at all.
Add this to the fact that online shoppers can't visually compare the size of packages on shelves, and the cost-conscious shopper finds they need to pay close attention to quantity and do some math to know if they're getting a deal or a dud.
Several Big-Box Retailers Vow to Bring Unit Pricing Online
However, in an initiative brokered by New York Attorney General Eric T. Schneiderman that impacts all online shoppers, several major retailers are going to start listing unit pricing online.
Though not all online retailers are on board with this plan, some big names have agreed to it, including Walmart, Costco, Walgreens, CVS, and FreshDirect. Walmart and Costco plan to have unit pricing available online by the end of 2014, while Walgreens, CVS, and FreshDirect will have unit pricing available by next March.
Amazon Holds Out on Consistent Unit Pricing
Conspicuously absent from this deal is Amazon, which already includes unit pricing on some — but not all — products. Searching for pantry staples like Cheerios on Amazon will bring up a page of relevant results, but most of them don't have clear unit pricing.
So is it cheaper to buy a 4-pack of 14-ounce boxes of Cheerios for $11.37, or would you be better off buying a single 21-ounce box for $3.61, listed with a unit price of $0.17 per ounce? Further confusing the matter is the fact that Amazon lists their bulk package of four 14-ounce boxes as containing 54 ounces of product rather than the 56 ounces you would expect.
But no matter how many ounces are in that bulk package, the smaller package will cost you less per ounce. Even though Amazon offers lots of product information, the lack of unit prices can definitely be a point of confusion — especially with their push to sell more food products through Prime Pantry.
Still, with other big names jumping on board with clear unit pricing on their products, we may yet see Amazon and other online retailers joining the unit pricing crusade. In the meanwhile, be sure to keep your calculators handy.
---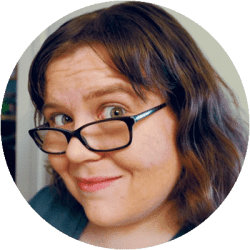 Contributing Writer
Originally working in IT, Elizabeth now writes on tech, gaming, and general consumer issues. Her articles have appeared in USA Today, Time, AOL, PriceGrabber, and more. She has been one of DealNews' most regular contributors since 2013, researching everything from vacuums to renters insurance to help consumers.
DealNews may be compensated by companies mentioned in this article. Please note that, although prices sometimes fluctuate or expire unexpectedly, all products and deals mentioned in this feature were available at the lowest total price we could find at the time of publication (unless otherwise specified).