Buying a Vision: 8 Retail Innovations You'll See Soon
The future is now with retail features like touchscreen ordering, computer scans for custom shoes, and personalized delivery schedules.
The report "Retail Technology Vision 2014" from Accenture contains an incredible prediction: "The next five years will bring more change to retail than the last 100 years." Think about that; the stores, websites, and apps we recognize today could go through some radical changes that would've been the stuff of sci-fi just a generation ago.
To find out what the changing face of retail will look like, DealNews talked to retail executives and observers to get their sense of the changes that are coming — or are already here and just not widespread yet. Through these changes, you'll see various themes emerge, including the growth of the individual experience and the explosion of digital technology.
If the Left Shoe Fits, Upload It
In terms of a custom-made shoe experience, nothing can top what's going on at The Left Shoe Company in Los Angeles. So says Bruce Molloy, the vice president of global business development at Customer Mobile, and an expert on the evolving retail space. Here's what the Left Shoe does: They put customers' feet through a 3D scan that takes 150 pictures.
"Those photos are then sent to Portugal, where the shoes are made to order," Molloy says. "To the extent that it works, it's pretty powerful. It's a forerunner of things to come with this kind of personalization."
Busting Out of Barcode Prison
Everyone who's been in a long checkout line has experienced the frustration of watching a cashier fumble with a product trying to either a) find the barcode and/or b) scan it correctly. But in January, a company called Digimarc introduced a new technology that incorporates an invisible digital watermark, not unlike the kind used for currency.
"The clerk no longer has to hunt for the barcode because it's all over the package," says Ed Knudson, executive vice president of sales and marketing for the company. "You and I can't see it but other devices, including a smartphone, can see it." The code can be embedded onto the product label via Photoshop, though Knudson says it will still be in the trial stage this year. Not that we can wait: Digimarc says the new technology speeds up checkout times by as much as 33%.
If You're Just a Touch Hungry, Touch This
Waiters and waitresses do get busy, and there's nothing more frustrating during a lunch or dinner rush than to have them ignore your table. "But imagine sitting right down and placing your order from a touchscreen tabletop menu," says Molloy, the retail space expert.
He went through this very experience at airport eateries in Toronto and Charlotte, which makes sense, since air travelers often have to eat and run. "I saw tablets the size of iPads and you can scroll through, see the descriptions, and order what you want," he says. "The photography is fantastic and it'll make some suggestions about side orders, wine, or other things that can go with the menu." So, would you like apps with that?
You Favorite Store Climbs the Geofence
Geofencing is pretty much what it sounds like: a virtual perimeter for a real-world geographic area. So let's say you set a boundary via mobile communications that encompasses a six-square-block area. That would be your geofence, and anyone who enters that area whose contact information you have can receive a text message or email via smartphone or tablet. And when the bullseye of the geofenced turf is a retail outlet, things get mighty interesting.
Media industry analyst Gordon Borrell of Borrell Associates cites a San Francisco company called Placecast, which ran a promotion with a Lands' End store in that city. A bulletin went out via mobile, and the results make Borrell laugh in admiration. "Eighty percent of the people who saw the message went in the store. And 60% of those people bought merchandise," he says. "Direct mail campaigns have a 1% to 2% response. It was amazing."
Package Delivery Later Than the Pizza Guy
Missing the FedEx or UPS truck can prove quite aggravating, especially when you have to retrieve the package or figure out a time range to hang at your house in anticipation of the driver's return. A group of Harvard Business School students not only saw the problem, but came up with an innovative solution.
Their nifty start-up, Boxxify.com, not only handles and signs for your packages, but also delivers them by appointment to your doorstep anywhere in the metro Boston area, from 7 p.m. to midnight. Since going live on April 15, the service has attracted more than 1,300 unique visitors and more than 80 customers. "We're targeting entry into several other metro areas over the next 1 to 2 years, including Chicago, Washington, and Atlanta," says co-founder and COO Paul Moskowitz.
Navigating the Supermarket in Super Style
The smartphone has all but replaced the standalone GPS as a product in the average consumer's tech arsenal. That's because mapping apps from Google, Apple, and Waze help us get from point A to B. Ah, but they don't do it indoors.
Molloy sees a time in the not-too-distant future when app developers figure out how to map your favorite grocery store or retail store, so that you can just enter your grocery list, for example, and the app does the rest. "You can imagine a GPS that would take you on the most efficient course, where the store knows the things you buy and leads you there," he says.
Customized Commercials
Right now, commercials target consumers en masse. But as big data gets bigger, retailers will have the ability to hit up each of us as individuals.
Based on what retailers know about our buying patterns, "shoppers will receive targeted messages and promotions while in the store, as the system will already know who they are, their lifestyle and purchasing patterns," says Jonathan Asher, executive vice president of Perception Research Services. "It will also link them to cross-category suggestions or specials. So if they put hot dogs in their cart, they'll get a coupon for beans and chips or something in the deli."
Tweeting Your Shopping Needs
Some savvy companies already use Twitter to monitor customer complaints and address customer service. But it's now going a step further than that, where you can tweet at a store and get fashion or purchasing advice on the spot.
It's all done by software made by HipLogiq, which combs Twitter looking for tweets that would include a client's keywords and phrases. "A women's clothing store client, for example, may be looking for 'fashion,' 'cute outfit,' or 'closet makeover' on Twitter," says HipLogiq Marketing Director Ben Read. "Once our software flags the Tweet on a user-friendly dashboard, the owner can then reply directly back with an offer to encourage them to take a look at their store."
With all the changes coming to retail in the next few years, it's easy to feel a bit disoriented. Who thought a decade ago that things would change so fast? Yet with so many of the revolutions aimed at convenience, there's reason for optimism that consumers will still retain a key portion of the control — including what to purchase, and when. Hopefully, it will become even more a question of the process getting easier.
As Molloy says, "It's reaching out and interacting, being able to have a more personalized dialogue. It's where we are as consumers, that people want that kind of individuation. And people want a continuous experience whether people are speaking to someone, or on a tablet, or on a smartphone. All the pieces in the process will know you and what your interests are."
---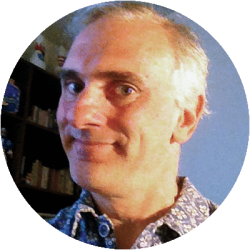 Contributing Writer
Lou Carlozo is a DealNews contributing writer. He covers personal finance for Reuters Wealth. Prior to that he was the Managing Editor of WalletPop.com, and a veteran columnist at the Chicago Tribune.
DealNews may be compensated by companies mentioned in this article. Please note that, although prices sometimes fluctuate or expire unexpectedly, all products and deals mentioned in this feature were available at the lowest total price we could find at the time of publication (unless otherwise specified).