Budget-Friendly Instruments with the Best Value for Newbie Rockers
Ready to start rocking in your garage on the weekends? (Hey, we all need an outlet.) Here are some top picks for great gear that won't cost a ton.
Want to be a rock god? It's tough to start when good equipment is expensive, and you're not getting seven-figure advances for your next album — yet.
When The Beatles hit America 50 years ago and the British Invasion ensued, a number of budget brand instruments sprung up to satisfy the hordes of teenagers starting their own bands. But these imitations were sometimes awkward and hard to play.
Fast forward to 2014, and improvements in overseas manufacturing have created a plethora of affordable musical gear, made to higher quality standards than the instruments of decades past.
Here we present our list of budget-friendly garage band picks for 2014, with help from our friends at Reverb.com, an online marketplace where musicians can purchase new and used equipment. They prepared these recommendations especially for DealNews readers, so read on and get ready to rock out.
It's hard to believe that you can buy a microphone for under $100 that's considered a go-to mic in many of the world's major recording studios. The studio big shots use SM57s mostly to mic snare drums and guitar amps, but it's often used by vocalists, including Michael Jackson (who used the SM57 to record his voice on "Billie Jean" in 1982). What's more, it's indestructible: You can literally back a car over the mic, then throw it hard against a brick wall, and it will still work … not that we recommend breaking in your mic this way.
The Fender Stratocaster was made famous by a plethora of players from Buddy Holly to Eric Clapton to David Gilmour of Pink Floyd. While Fender's Squier imprint is somewhat cheaper (often selling for less than $200), it has many of the same features of its big brother. "At the end of the day, we love the Strat because of the sheer variety of tone choices between the five pickup combinations," the Reverb folks tell us.
A double-stack amplifier like the arena players use might sound glamorous. But imagine lugging one to-and-from rehearsal, especially if the practice space is three flights up the stairs. This Fender amp has a single 12-inch speaker and can play either smooth, clean tones or crunchy distortion with ease. It also has tubes in it, which make for a much warmer sound than solid-state technology. "It's a bit more than many intro-level amps, but is worth every penny," the Reverb staffers say, adding that you can find them used in the $300-$400 range.
What does SR stand for? Maybe it should stand for "so reliable," as these basses offer incredible performance for the price. Ty Campbell, who writes for Bass Frontiers magazine, says, "I have played a few Ibanez series SR basses over the years, and I have always been fond of the quality and workmanship of these basses." Reverb praises them as "easy to play, great sounding and affordable."
Let's show some love for the more mellow players out there, because it's not always about rocking out at 11. Alvarez has long been recognized as a maker of quality acoustic instruments, and "these guitars feature a dynamic range of sound — crisp highs and tight bass — plus a solid wood top, an option normally found in more expensive models," the Reverb staff tells us.
Remember Peter Criss of KISS? He played a Pearl kit. What more motivation do you need? Well, if you're on a budget, know that Pearl makes solid starter kits for the beginning drummer (even if your mother would rather hear you bang on pillows instead). Keep in mind drum kits are more expensive — the Forums will run in the $500 range or higher. But you'll be in good company: "Pearl is known as the go-to for beginner kits," Reverb says.
With its 37 keys, the MicroKorg might as well be nicknamed the MightyKorg. This tiny keyboard (which measures about the size of a laptop and a tablet stacked side by side) is capable of producing organ tones, electronic whooshes, gurgles, bleeps, and bass sounds. What's more, it comes with a microphone jack where you can use the instrument as a vocoder (the talking keyboard heard on so many classic funk records). "It's been one of the most popular keyboards in recent years for it's low price point and huge features," Reverb notes.
You weren't going to forget about the singer, were you? Shouting above a drum kit and a guitar amp is never fun (especially if you throw an accordion in there, too). But the good news is that PA systems are easier than ever to set up and operate for the garage band. "Gone are the days where a band must have a full PA system including speakers, mixer, power amp and more," the Reverb staff says. "New powered speaker options like this Peavey make it easy to plug in a mic and be heard."
It's tempting to think that starting with budget band equipment equals some sort of compromise. But there's an expression that's been around in the music industry for ages: "It's not the plane, but the person flying it." The instruments listed above will help you get the job done in basic fashion, or even better. Now it's up to you, and your ideas, to produce something that will fly musically. That's the first step — to the gold records, groupies, and guest spots on the live festival circuit.
---
Related DealNews Features: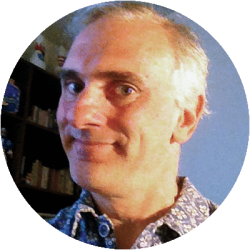 DealNews Contributing Writer
Lou Carlozo is a DealNews contributing writer. He covers personal finance for Reuters Wealth. Prior to that he was the Managing Editor of WalletPop.com, and a veteran columnist at the Chicago Tribune.
DealNews may be compensated by companies mentioned in this article. Please note that, although prices sometimes fluctuate or expire unexpectedly, all products and deals mentioned in this feature were available at the lowest total price we could find at the time of publication (unless otherwise specified).