Brow Plucking and Milkshakes?: 8 Weird Retail Combinations
Some stores have an odd idea of what inventory makes sense to sell together...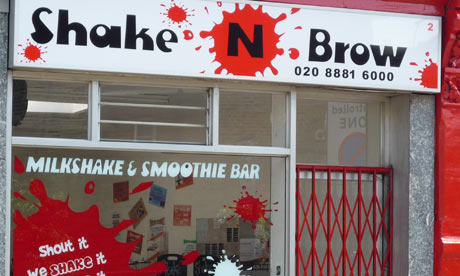 As any restaurateur worth her salt or pepper will tell you, some foods should never meet in the mixer, no matter how eccentric the cook's intentions. Like: octopus and ice cream, or scorpions and chocolate.
But in the retail world, bizarre combinations are definitely less stomach-turning, and often quite a bit fun. Other times, the shopping experience proves so unusual, you probably never imagined that it existed until you got the skinny.
Here we present eight odd retail mixes and experiences you might want to sample for yourself via road trip—just as soon as you fire up that combination motorcar and high-speed blender.
Eyebrows and Milkshakes: Shaping and Straws
Leave it to the Brits to come up with something as cheeky as Shake N Brow, a store that combined eyebrow work with its natural companion, the milkshake. We're not sure what the thinking was behind this, but the eyebrow emporium did catch the attention of The Guardian back in 2009.
How long the store stuck around after that is uncertain, but it's gone bust now. We have no idea why. But the last posted entry on its Facebook page hawked "Oreo shakes 'n' Eyebrow tidy" for £5. Maybe they should've borrowed from barbershop quartet lore (sing along here): "Shake and a haircut, 10 cents!"
Grills and Guitars: Charcoal Meets Rock
Goodness knows you need to do something while those burgers sit on the grill. So why not rock out? Fred's Music and Tasty Licks BBQ Supply in Shillington, Pa. may be the only shop in the world that sells Big Green Eggs alongside bongo drums. Owner Fred Bernardo refers to himself as "The SmokinGuitarPlayer" and so far as we can tell, he knows better than to incinerate his amplifier, or store raw meat in a tambourine.
Switches, Scales, and Slimes: Weird Science
The overwhelming majority of science stores stick to the geeky assortment of beakers, microscopes, and ceramic crucibles. To be sure, Chicago's American Science & Surplus stocks all those things, but it also offers the unlikely assortment of gag and novelty items. Looking for gummy goo? They've got that. Piston flutes that make that whacky sliding sound? Got that, too. Whoopee Cushions? Are you kidding? No wonder this store is mobbed with adolescents on weekends.
Furniture Finds and Neon Signs: Brighten Up That Drab Living Room
Novelty shops abound. But make no mistake that Nick Metropolis bills himself first and foremost as "The KING of COLLECTIBLE FURNITURE" (insert kitschy jingle here.) It's just that within the confines of his shop, he can't resist supplying you with a few more things to redecorate the room, just as his more conventional rivals do. Enter the signs, including your own mini-replica of the Hollywood icon, along with slot machines, merry-go-round horses, and life-sized Elvis figures. Maybe you could hire Nick as your interior decorator, unless you have a lead on a private consultation with John Waters.
Cradle and Grave: At Least the Choice is Obvious
Warehouse stores boast two superlatives of unabashed consumerism: bulk packaging and enormous selection. On the latter count, you can chalk up the strangest pairing around to both Costco and Walmart — which sell nursery furniture and funeral caskets. Featured at Walmart this week: the Major League Baseball St. Louis Cardinals Casket for $2,559 plus free shipping.
Not to be outdone with the red theme, Costco offers the The Kentucky Rose Casket for $1,899. They advertise "free shipping and handling," but with the latter, that doesn't mean pallbearers.
Floating Market: When Will Those Prices Sink?
You may never, ever take the 7-Eleven for granted again when you hear about how they shop in Banjarmasin, Indonesia. There, they've got a thing called the Muara Kuin Floating Market, where the goods all sit out in boats: To go, go, go, you've got to row, row, row.
Water in general is not good for supporting a computer hub, so no website, folks. But you can get a look at it via this page on uticket. You'll learn that the market has been around for 400 years (even longer than H&M) and that they sell mostly vegetables and fruits. Rise and shine, as you've got to get up before dawn to get a good perch (not the fish). After 7 a.m. the market may be overrun with customers — or, if you prefer, flooded.
Banjos and Guns: "Deliverance" Revisited
We know, we know: A store like this sounds as though we made it up. The B & B Guns & Banjo Shop in Section, Ala. may not have a website, but it stocks plenty of hunting supplies, along with — strummety strum strum — banjos. Proprietor Clyde Barksdale has even been spotted in a banjo chat room or two, talking about his musical passion. He has a "deep love for Gibson Bowtie [banjoes]." He also owns "several great banjos built by Clancy Mullins of Johnson City, Tenn."
Drug Store Bar: The Ideal Draft for Confusion
Finally: A one-stop shop where you can work up a hangover one day, and seek an over-the-counter remedy the next. You'll find Brew York City at four Duane Reade drugstores in the Big Apple. MyFoxNY.com reports that the bars are open nearly 24/7, and allow customers to refill their growler jugs and prescriptions in the same trip.
To explain this, they cite marketing expert Adam Hanft, who says the overall plan is to stay a step ahead in the super-competitive pharmacy industry. But Duane Reade is probably ahead of the curve, given that they still sell cigarettes along with super fatty ice cream and junk food. To your health!
While you can see some odd bedfellows in adjacent strip center stores or indoor malls, it's more fun when the oddball juxtaposition sits under one roof, or the shopping experience requires something entirely different. Beyond what we've shared here, countless other examples exist — some of them, no doubt, in your backyard. So the next time a vanilla gift shop or clothing store beckons, make like a merchandise detective and seek the most unusual twofer you can find, or a shop in a location like no other.
---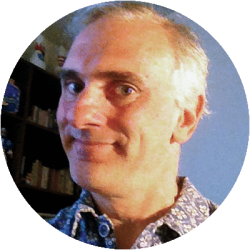 Contributing Writer
Lou Carlozo is a DealNews contributing writer. He covers personal finance for Reuters Wealth. Prior to that he was the Managing Editor of WalletPop.com, and a veteran columnist at the Chicago Tribune.
DealNews may be compensated by companies mentioned in this article. Please note that, although prices sometimes fluctuate or expire unexpectedly, all products and deals mentioned in this feature were available at the lowest total price we could find at the time of publication (unless otherwise specified).