Big Scam on Campus: Financial Traps of College Aid Accounts
Some schools are partnering with banks to get more out of students receiving financial aid. DealNews spoke to the Center for Responsible Lending on these costly debit accounts.
As back-to-school season arrives, you may feel as though most of your money goes to college bills, and with good reason. Student loan debt for this year's graduates passed $35,000, according to an analysis of federal government data by Mark Kantrowitz, the publisher of Edvisors.com. That's triple what it was 20 years ago. But to hear some experts tell it, some higher education institutions want to extract even more moolah, with the help of banks.
The non-profit Center for Responsible Lending has taken issue with the exclusive deals colleges and universities cut with banks to jointly market financial accounts to students. The way it works, students are given debit cards at the start of the school year to access their aid money. And for the student trying to pay for overpriced textbooks, that money might seem like a godsend as opposed to the hellhole it can easily become.
The Center explains that these debit-accessed accounts often come with abusive charges that cost students hundreds or even thousands of dollars over the school year. What's more, they're never told in most cases that they have other options to access their financial aid. DealNews spoke with attorney Rachel Anderson, the CRL's Director of Faith Affairs and Overdraft Team Leader, to learn more.
"Kickback" For Exclusive Rights to College
To begin with, there's a good chance the average college student could fall prey to this arrangement: 40% attend schools that have exclusive marketing deals with banks. Under the arrangement, the schools get what the Center calls a "kickback" from the banks for setting up debit-accessed aid accounts. It's lucrative for the banks, too; they're betting on students sticking with them after college, often by force of habit, as long-term customers.
Anderson says a variety of agreements exist between banks and universities. "Some include a revenue sharing component; some include a disbursement process where the banks can contract at it for a lower rate." And students may feel safe, seeing that debit cards and checking accounts carry the university's seal of approval.
Yet the end result contradicts the very reason colleges exist in the first place. "We think that if they reach agreements with banks, they have to take into consideration the best interests of students—especially when their imprimatur is on the account," Anderson contends.
For Banks, Best Things in Life Are Fees
The typical bank overdraft fee is $35, and that's passed on to students under a frustrating scenario. In a 2013 white paper, the Consumer Financial Protection Bureau revealed that bank customers (including Joe and Jane College) paid an average of $225 in overdraft and insufficient funds charges per year.
"The typical debit card transaction that triggers a fee is $24, and the overdraft is $17," Anderson says. "You're paying twice as much in fees as the overdraft itself. It's a cash generator for banks, and younger people are in the high overdraft territory." She adds that one in ten students overdraft 10 or more times a year. There goes the ramen noodle budget.
Terms and Conditions Apply (But Aren't Disclosed)
Whether colleges are unaware of this or acting in discreet complicity, the banks they team with often fail to disclose their terms and fees to their college customers. So chances are good — excellent even — that students won't know about overdraft fees (and in some cases monthly service charges) until they get that first bank statement. A sensible solution, as the Center sees it, would be to bar banks from charging debit fees when the cards are used for financial aid disbursement. Such a permanent fix is in the works.
Schooling From the U.S. Department of Education
In response to the hair-raising antics, the U.S. DOE has proposed a rule to govern college-bank marketing partnerships and curb abuses. It's "a good first step towards protecting students from unfair marketing practices and overdraft fees," said CRL senior policy counsel Maura Dundon in comments submitted to the department.
"But more must be done to ensure that federal financial aid disbursement does not become a way to unfairly add to college coffers and bank bottom lines," she added. That's the hope, anyway. As anyone with a memory of the Great Recession knows, big shot bankers have PhDs in skirting the rules.
Campus Caveat: Reform Hasn't Arrived Yet
Though the Center has pushed hard to protect students, and the U.S. DOE is working on enacting the new rule, Anderson cautions that it may be another year before the federal changes take place. And that means students will still be vulnerable when they hit campuses this fall.
So what can they do? Anderson recommends that you look at other banking options close to school or online. "Bank of America doesn't charge for overdrafts at the debit point of sale and Capital One has an online only account that offers a reasonable approach to overdrafts," she notes.
---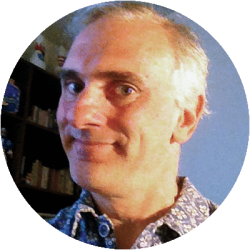 Contributing Writer
Lou Carlozo is a DealNews contributing writer. He covers personal finance for Reuters Wealth. Prior to that he was the Managing Editor of WalletPop.com, and a veteran columnist at the Chicago Tribune.
DealNews may be compensated by companies mentioned in this article. Please note that, although prices sometimes fluctuate or expire unexpectedly, all products and deals mentioned in this feature were available at the lowest total price we could find at the time of publication (unless otherwise specified).