Best of the Best: 10 Top Retail Items of Past and Present
From songs to cars, we look at the best from the past year and beyond.
If any of us had to guess at "the best" in any consumer category, we'd likely find the answers far less obvious than we think. Where do Pink Floyd and David Bowie rank in the Top 10 on iTunes all-time album sales list? Which film set Redbox on fire the fastest? Which compact camera outshines them all? The answers may surprise you, as they did us.
Here we present our list of 10 bests in a variety of consumer categories: products to make you strum, sing, shoot, or sit with a sense of satisfaction — or, if you prefer, superiority.
Best Budget Car of 2014: Toyota Corolla
Reliable, economical, and able to last 10 years or more, Corollas consistently make best-of lists every year. But recently, the styling went sporty—even as the Corolla ranked as the cheapest vehicle on the Kelly Blue Book's list of the top selling 2014 models (about $16,000). Capable of hitting 37 MPG on the highway, the new Corolla is much sexier than models of just a few years ago. It sports a longer wheelbase, shorter front overhang, and a touch-sensitive entertainment center, KBB reports. Those used to the boring Corolla stereotype should go take a hike: to a Toyota dealership, that is.
Fastest Flick to Top 1 Million Redbox Rentals: Olympus Has Fallen
We wouldn't blame you if you missed this 2013 film in theaters; it got mixed reviews from critics and the best they could do on the DVD box was a quote from "Sixty Second Preview." But the action thriller starring Gerard Butler, Aaron Eckhart, and Morgan Freeman topped the Redbox rental land speed record, hitting 1 million in just three days. Consider that maybe the critics missed something: Olympus gets a 4 out of 5 star rating from Redbox users.
Most Downloaded iTunes Song: Robin Thicke, "Blurred Lines"
Despite the controversy over lyrics like, "I know you want it, I know you want it," it appears listeners (at least) did in fact want it. Thicke was not only in the thick of it but the top, according to Britain's Daily Star. Interestingly, not one of the songs in the Top 10 came from The Beatles, Rolling Stones, or U2, though Carly Rae Jepsen's "Call Me Maybe" finished at no. 9. Now, what is it they say about quantity not equaling quality?
Top-Selling iTunes Album (Ever): Adele, "21"
Though you won't find any of the classic rock acts here either, Adele's album comes as a welcome surprise insofar as the iTunes sales crown goes. How many people hit "repeat" for songs other than "Rolling in the Deep" and "Rumor Has It" is another story. But here's a fascinating fact: Mumford & Sons appears twice on the all-time list: "Sigh No More" (no. 4) and "Babel" (no. 9).
Best Compact Digital Camera: Sony Cyber-shot DSC-RX100
This mini Sony, which sells for roughly $650, is not the most well-known camera out there. But you'll find rave reviews on Engadget ("one of the best compact digital cameras ever made") and PC Mag ("excellent"). But it was the New York Times' David Pogue who opened his review this way: "This is a review of the best pocket camera ever made." When was the last time a Times critic was allowed to gush so much in an opening sentence? Pogue wrote in 2012: "[Here's] what makes the RX100 such a revelation: insane amounts of detail and vivid, true colors. Hand-held twilight photos. A burst mode that can fire 10 frames a second. And macro shots — supercloseup — that will curl whatever's left of your hair."
Best Budget Guitar: Chapman ML-1
No, it's not a 1959 Gibson Les Paul "burst," but that all-time top guitar will set you back about $250,000 or so. The ML-1 goes for 1/500th of that ($499), but was voted the top budget guitar ever by readers of MusicRadar in 2013. "The first run was an almost instant sell-out, but now it's back and in more demand than ever. The runaway winner of our poll, Chapman guitars is making serious waves and proving that you don't need to be one of the big boys to make great, desirable guitars that people desperately want." Buy one and maybe you'll become a great, desirable rock star that people desperately want.
Best Office Chair: Herman Miller Aeron
The funky, curvy, meshy chair (about $500) is a staple in many offices, and more copied than a Ralph Lauren Polo shirt. Lifehacker pitted the Aeron against four other chairs (including Miller's Embody) and it wasn't even close: The Aeron scored 42% of the votes. By the way, Herman Miller is located in Zeeland, Mich., just a short hop from Grand Rapids, the onetime furniture capital of the world.
Best Full-Size Stroller: BOB Revolution SE
It's hard to find an all-time best stroller, as the marketplace introduces constant innovations for comfort and safety. It's a lot like cars, and the folks at BabyGearLab take it that seriously, calling their evaluations "hands-on gear reviews." The Revolution (listing for $449) earned 5 stars out of 5, topping the list for its "high quality, excellent maneuverability, smooth ride, and large canopy." It can ever handle rough terrain, and this Editors' Choice is designated by a binkie symbol. Awwwww. That's almost as cute as watching your bouncing baby burp up milk on your mother-in-law.
Best Running Shoe: Nike Air Max 1
This shoe, introduced in 1987, easily ran away from the competition. And it topped Complex.com's roundup of the 50 Greatest Running Shoes of All Time in 2011. The Air Max line continues to this day, but it's the first-ever model that stoked the Complex crew: "The shoe inspired by the sight of Paris's Pompidou Center is a tough shoe to dislike. Over the years, things have changed in terms of shape and that branding for the worse, but the Air Max 1 still carries a certain aura... This shoe changed everything."
Best Pre-iPhone Smartphone: Nokia N95
It's hard to be too nostalgic about smartphones when the first iPhone came out just seven years ago. But that didn't stop The Verge from naming the N95 their favorite smartphone of old in September 2014. Introduced in April 2007 for a whopping $730, it boasted a 5 megapixel camera that trounced the one in the first iPhone. "It had 3G, integrated GPS, Wi-Fi, and a 3.5mm headphone jack at a time when none of those features were guaranteed," wrote Chris Ziegler. PC Mag also named the N95 "one of the best smartphones in history on any platform."
Whether one measures best in terms of sales, popularity, or editors' choice ribbons, that still might not change your definition — nor should it. A personal favorite is without argument a best in your book. That said, discovering the bests of today gives us an opportunity to check out exciting new products. And with those of the past, we can trace a direct line from groundbreaking firsts to descendants that last.
---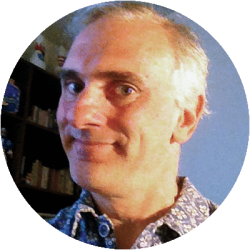 Contributing Writer
Lou Carlozo is a DealNews contributing writer. He covers personal finance for Reuters Wealth. Prior to that he was the Managing Editor of WalletPop.com, and a veteran columnist at the Chicago Tribune.
DealNews may be compensated by companies mentioned in this article. Please note that, although prices sometimes fluctuate or expire unexpectedly, all products and deals mentioned in this feature were available at the lowest total price we could find at the time of publication (unless otherwise specified).