Attempting to reduce your impact on the environment and do your part as a responsible consumer can be overwhelming, but there are simple first steps you can take. To help, we've rounded up five great deals on eco-friendly products!
Top Kitchen Deal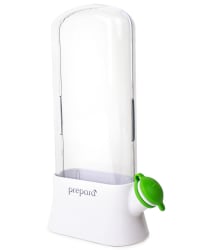 Eco Herb Savor
Store: Macy's
Price: $13.99 via code "FRIEND" EXPIRED
Shipping: In-store pickup
Lowest By: $8
Expiration: May 3

This nifty kitchen saver is one for the conscious chef and will help you keep your herbs fresh for up to three weeks in the refrigerator. It's $8 cheaper than any other store, so is budget- and earth-friendly, and will help you cut down on plastics if you frequently stock up on herbs at the grocery store.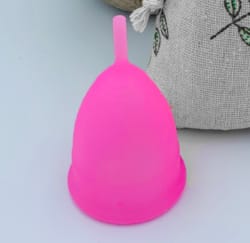 First Greener Premium Menstrual Cup
Store: First Greener
Price:

free


Shipping:

$15 s&h


Lowest By: $50

The average woman will use over 10,000 tampons or pads in a lifetime, which is not just bad for your budget, but for the environment too. One way to cut down on period plastics is to switch to a reusable cup — like this freebie from First Greener — which can last for up to four years. Even with the admittedly hefty shipping fee, this is a great price for a 100% silicone and FDA-approved model.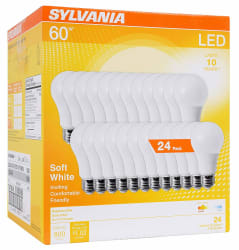 24 Sylvania 60W-Equivalent LED Bulbs
Store: Amazon
Price: $24.08 EXPIRED
Shipping: Free shipping via Prime
Lowest By: $5
Expiration: June 14

Not only do LED bulbs use less power than CFL or incandescent bulbs, but they'll also last years longer than their less environmentally-friendly equivalents (up to 50 years longer when compared to incandescents.) So, that makes this 24-pack of bulbs a seriously sensible buy for both your wallet — since you'll save $5 — and the earth — since they can help reduce waste and greenhouse gas emissions. Each bulb has a total lifespan of up to 11,000 hours.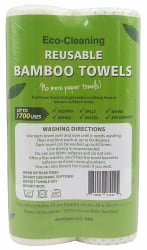 Eco-Cleaning Reusable Bamboo Paper Towels 2pk
Store: Amazon
Price: $15.99 via clippable coupon EXPIRED
Shipping: Free shipping via Prime
Lowest By: $7
Expiration: May 22

A no-brainer when it comes to cutting down on waste in the kitchen is to ditch the paper towels, especially when this reusable alternative is available at a discount. Each piece of these bamboo towel rolls can be washed up to 85 times, which will save you a helluva lot of money in the long run (as well as $7 right now!)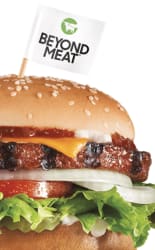 Beyond Meat Day Offers
Store: Beyond Meat
Expiration: May 4

It's widely agreed upon that reducing our intake of meat is vital to slow down the effects of climate change, and switching to alternative, plant-based protein options even a day per week is one way to do that. If you're not convinced, you can try a free Beyond Meat burger at a selection of popular restaurants today, including Carl's. Jr. and Del Taco, and if you like what you tried take $3 off your first purchase of any Beyond Meat item at your local grocery store.

Readers, what eco-friendly products do you swear by? Let us know in the comments below!