Land of the Freebie: The 10 Best Cities for No-Cost Vacation Fun
Traveling isn't cheap, but fun can be. Whether they offer museums, festivals, or natural beauty, these cities are the best for free activities while you visit.
Oh yes, the freedom of vacation. Free time. Free spiritedness. Freedom from the finger-waggin', gum-snappin' boss. And best of all, free stuff to do. But where in the Kingdom of the Bupkis can you find those freebies?
In an effort to solve this vacation vexation, DealNews has hit the road in search of these no-cost adventures. We redeemed all of our free-drink coupons, gassed up the DealNews Ferrari using points from our rewards programs and ditched every tollbooth we hit — all to map it all out for you. Here we present our list of the nation's 10 best leisure spots for free fun.
Chicago
Nickname: The Windy City


While former Mayor for Life Richard M. Daley took away one of the city's best benefits — widespread free parking — in a much-loathed sweetheart deal, a wealth of no-cost activities remain that cover an impressive swath of the arts and culture scenes.

The Adler Planetarium, Shedd Aquarium, Museum of Science and Industry, and Chicago History Museum are all free on various days. This handy guide from Chicago Parent can give you the deets, and if you have a Bank of America card, then on the first full weekend of each month, you get one free admission to all those places. More such tours, concerts, festivals, and cultural presentations abound, which may well make this Midwestern enclave the top big city in the nation for free and discounted family activities.



New York City
Nickname: The Big Apple


We could spend a whole entry just on New York's other nicknames, but instead let's twist a song lyric: "If you can make it [on the cheap] there, you'll make it anywhere." Though notoriously expensive to live in, New York does have its bupkis list of outings.

It's coming up fast, but September 26 is Museum Day Live, with free tickets for two to venues that include the Morgan Library & Museum, Morris-Jumel Mansion, the Fraunces Tavern Museum, the Jewish Museum, and the Asia Society and Museum. On Wednesdays, the famous Bronx Zoo is free (with a suggested donation), and the Staten Island Zoo is free after 2 p.m. Check the website NYC for a complete list of festivals and other free events.



Los Angeles
Nickname: City of Angels


Oh great City of Angels, could you please drop freebies from the entertainment sky above? Why, certainly. You don't have to spend any fortune to enjoy the movie star treatment at the many free TV show tapings that include Dancing With the Stars, Wheel of Fortune, and The Price is Right.

You can start the process via the L.A. Tourist website, which also includes info on how you can be a movie extra for free during your stay. Come on: You've always wanted to don the dark shades and say, "No autographs, please!"



Miami
Nickname: The Magic City


Miami and the nearby coastal stretch of Southeast Florida host a number of diversions that won't cost you a dime, and let's face it — you'll need every dime you can get to buy suntan oil and piña coladas.

A comprehensive list of freebies is at the Greater Miami and the Beaches website, and includes the beaches where you can lay down the towel without dough for a beach tag. Believe it or not, the world famous South Beach is gratis, along with Miami Beach (which has South Pointe Park and a pier). Surfside offers a mile-long stretch of sand uninterrupted by any commercial intrusion. And if you're feeling especially adventurous (not that we're endorsing it), Miami's Haulover Park is a "clothing-optional" beach … which is "free" in another sense of the word.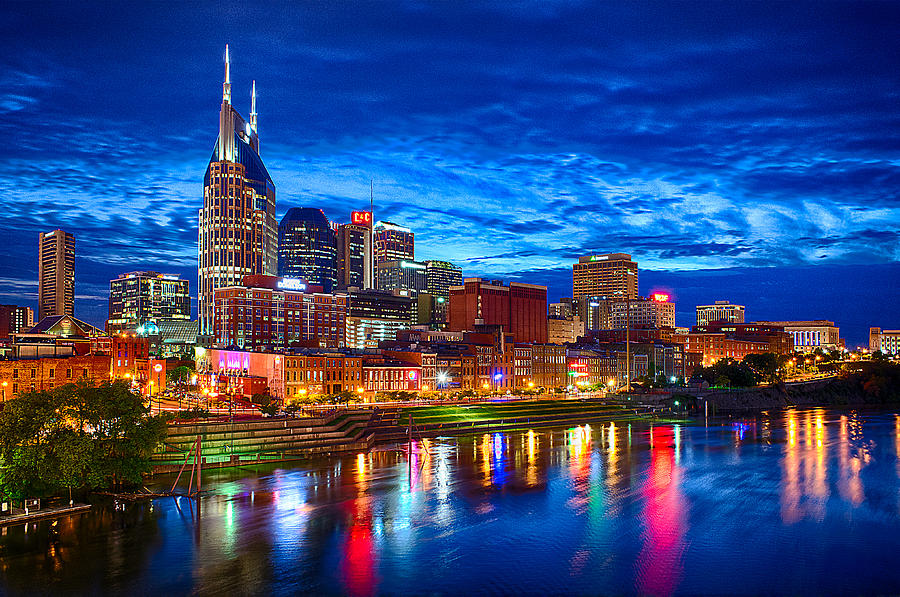 Nashville
Nickname: Music City


To begin with, this is a city to make guitar gear heads drool. You can stroll the grounds at Gruhn Guitars, a shop so famous that they actually own the URL "guitars.com." (If you sweet talk owner George Gruhn — who once trained for a career in zoology — he might let you see some of the exotic pets he has in his office for free.)

The city has great live music pretty much every day of the year, which you can check out at the Visit Music City website. And if you and your brood decide to form a family band and pursue a record deal, trust us — you'll spend plenty of days and nights playing for free.



San Diego
Nickname: America's Finest City


Just north of the border from Tijuana, and home to many retired military members, San Diego's no-cost options run the gamut from dozens of beaches to visiting the world-famous Hotel del Cornonado, a trip back to 1888 and a more genteel Victorian era of handlebar mustaches and ladies in pretty petticoats. (To be clear, it's free to explore in a discreet way, not to stay there.)

Thrillist has compiled close to 48 free activities, and we're sure you can find more. These run the gamut from bike races at the Velodrome to drive-in movies at The Pearl.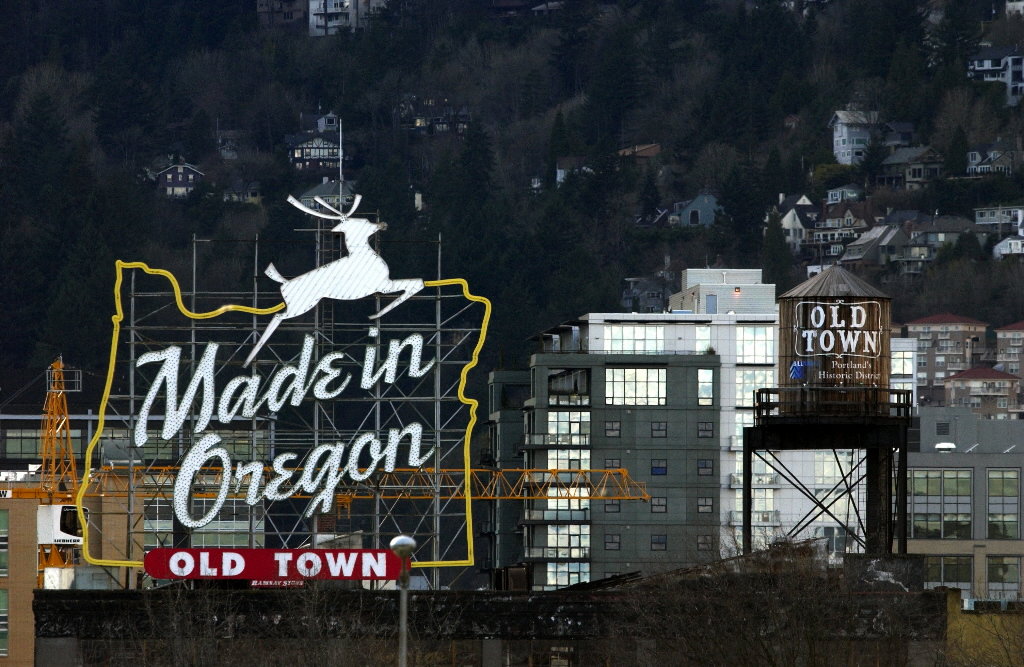 Portland, Oregon
Nickname: The City of Roses


Perhaps the slacker quirkiness of Portland is overplayed, but you have to check this out: The World's Smallest Park. Mill Ends Park is a two-foot-diameter circle, thanks to the urban myth started by a local newspaper columnist, who also insisted it was a hideout for local leprechauns (which shows how much you can trust the media).

But there's plenty of big, free green in other parts; nowhere else in America will you find one of the nation's largest wilderness parks in a city. Forest Park covers more than 5,000 acres, and thanks to a planning vision dating to the turn of the last century, Portland has a strong tradition of protecting marine and wildlife habitats, along with its precious green space. Much of it is free, and further bubkis pursuits can be found at this U.S. News & World Report compilation.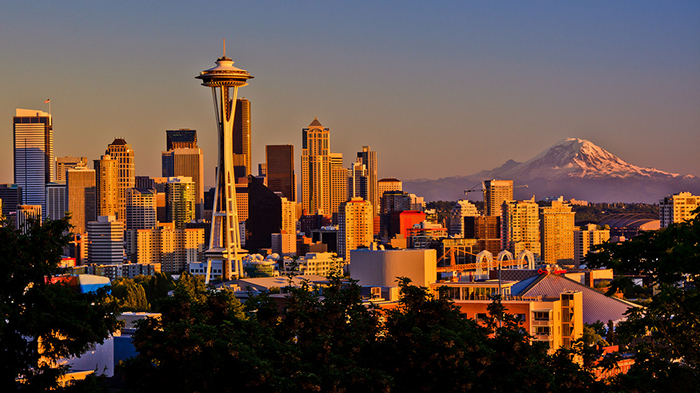 Seattle
Nickname: Emerald City


Grunge rock. Starbucks. Microsoft. Seattle is famous for kicking off many a pop culture phenomenon, and its list of free things to do also ranks as noteworthy. The Seattle Times has just updated its "10 free things to do around Seattle" list, and the picks include the Northwest Folklife Festival (which happens Memorial Day weekend), a slew of free museums (the key day is the first Thursday of the month) and the Pike Place Market.

The Pike Place website makes barely a mention of the first-ever Starbucks — maybe because once you walk in, your visit will hardly be gratis, unless you've already purchased a dozen drinks. But hey: They only serve coffee and espresso, just as they did at the beginning. If you're looking for a Frappucino, load up somewhere else before you head on over.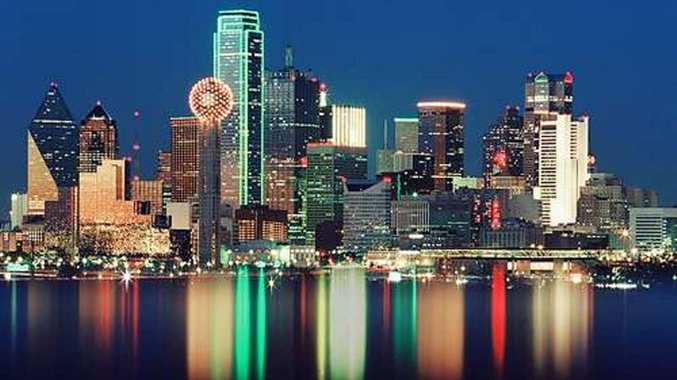 Dallas
Nickname: The Big D


The ten-gallon hat is optional, though if you want to fill it up with suggestions for a freebie-studded visit, it might not be such a bad idea. Once again, Thrillist comes through, this time with a list of more than 50 activities. The Dallas Museum of Art has free admission every day, and the city has plenty of public art walks, as well as an M-Line Trolley that explores the area. On a sadder note, Dealey Plaza and its JFK Memorial are free.



Denver
Nickname: The Mile High City


Denver's high altitude pretty much begs for a deep list of pursuits that won't clean out your wallet. The city's official website names 50 of them, which include First Friday art walks, a 1.5 mile Denver Microbrew Tour (yes, the samples are free), and a list of photo opp vistas, including the 13th step at the Colorado State Capitol, which is exactly 5,280 feet above sea level. Tours of the building are free as well, but it's probably much more pleasant to view a mountainous profile as opposed to political bile.

No doubt, the 10 cities listed here offer a mere peek into America's wonderful burgs and their bargains. If you'd rather head off our recommended trail, then set your compass towards a leisurely surf — of the web, that is. Just a few keywords in a search engine and you've got the makings of a list to tour by. But better yet, ask an in-the-know local. They'll surely know of the more offbeat things to do and places to go.

Have a suggestion for additions to this list? We invite you to leave your comments below.
---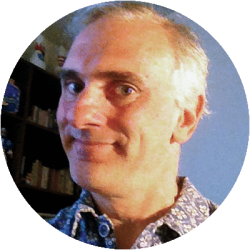 Contributing Writer
Lou Carlozo is a DealNews contributing writer. He covers personal finance for Reuters Wealth. Prior to that he was the Managing Editor of WalletPop.com, and a veteran columnist at the Chicago Tribune.
DealNews may be compensated by companies mentioned in this article. Please note that, although prices sometimes fluctuate or expire unexpectedly, all products and deals mentioned in this feature were available at the lowest total price we could find at the time of publication (unless otherwise specified).