Benefits to Wi-Fi Calling: It's About Convenience, Not Saving Money
In the near future, you could place a call on Wi-Fi and have it seamlessly transition to cellular. Plus, you can place an Internet call with your existing wireless number.
This week's iPhone 6 announcement included the news that iOS 8 will support calls over Wi-Fi. This feature, already available on some Android models, lets you make calls, send texts, and even check voicemail across a Wi-Fi network, which makes it easier to use your phone even in poor service areas. T-Mobile also announced that it would allow this function on its phones, which makes Wi-Fi calling the hot topic of the week. So how can you use this function?
Never Be Without a Signal
Because most carriers already offer unlimited calling minutes on many plans, this isn't necessarily a move that will save you money: instead, it makes it easier to use your phone by offering the best service even when you're in an area that has poor cellular coverage.
SEE ALSO: WiFi in Your Whole House: Everything You Need to Know About Mesh WiFi and More
But if saving money is what you're after, this could make your cell phone a replacement for a landline (if you haven't already gotten rid of that) when you're at home and likely to have reliable Wi-Fi. On top of that, international travelers will find Wi-Fi calling a cost savings, too: If you have Wi-Fi, you can make calls home (or to any number of places in the U.S.) for free.
Sure, you can already make phone calls over Wi-Fi with apps like Skype, but these apps often only let you connect with another user on the same app or pay additional fees to call phone numbers — and they rarely work with your existing phone number. With Wi-Fi calling supported by your phone and your carrier, there are no apps to install or setup to worry about; you'll be able to make free calls to any phone number using your existing phone number as long as you're connected to Wi-Fi. And if you're talking via your Wi-Fi network when you leave the house, the call will seamlessly switch to cellular.
Only On T-Mobile — For Now
However, not all future iPhone 6 owners will be able to use this new feature: currently, T-Mobile is the only carrier that supports Wi-Fi calling for iPhone. And not content to leave it at that, the company has gone bigger, announcing this week that they'll support Wi-Fi calling on all of their smartphones for no extra charge. All new smartphones from T-Mobile will be capable of Wi-Fi calling, and if you don't have a phone with Wi-Fi calling functionality, you can upgrade it through the Jump program even if you aren't currently eligible for an upgrade.
This isn't as groundbreaking a feature as some of T-Mobile's "Uncarrier" initiatives, which have included eliminating contracts and offering straightforward plan and phone pricing without subsidies. It is, however, a solid benefit for any T-Mobile customer with a compatible smartphone that improves service and coverage — and the price is certainly right, with no extra charge to use the feature.
Though you might worry about your home bandwidth — especially if you're in a household full of talkers with T-Mobile phones — chances are that's not a concern. Though T-Mobile doesn't publish bandwidth recommendations, recommended bandwidth for similar application Skype says voice calls need between 30kbps and 100kbps of bandwidth to make a call; and at a time when bandwidth is typically measured in much larger mbps, that's not much. While there's the chance this might be noticeable if everyone's on the phone at once, it's unlikely. Households with fewer phones (or fewer phones making phone calls) aren't likely to notice any slowdowns at all with the service.
Will other carriers jump on the Wi-Fi calling bandwagon? With the iPhone 6 due out this month, major carriers like AT&T, Verizon, and Sprint will have to make a decision soon. What do you think, reader? Is Wi-Fi calling enough of an incentive to push you towards an iPhone on T-Mobile? Let us know in the comments below.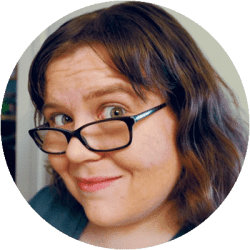 DealNews Contributing Writer
Originally working in IT, Elizabeth now writes on tech, gaming, and general consumer issues. Her articles have appeared in USA Today, Time, AOL, PriceGrabber, and more. She has been one of DealNews' most regular contributors since 2013, researching everything from vacuums to renters insurance to help consumers.
DealNews may be compensated by companies mentioned in this article. Please note that, although prices sometimes fluctuate or expire unexpectedly, all products and deals mentioned in this feature were available at the lowest total price we could find at the time of publication (unless otherwise specified).